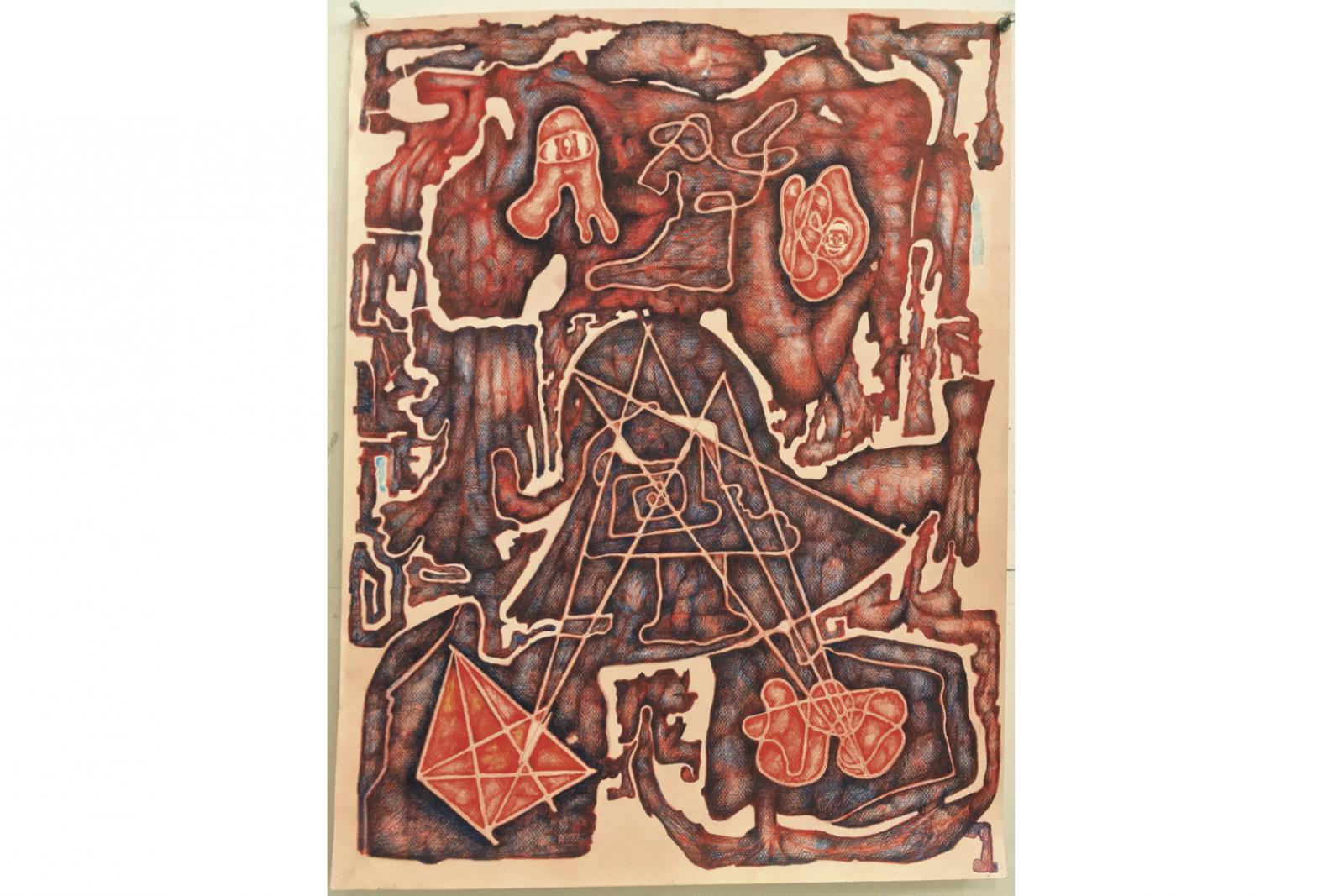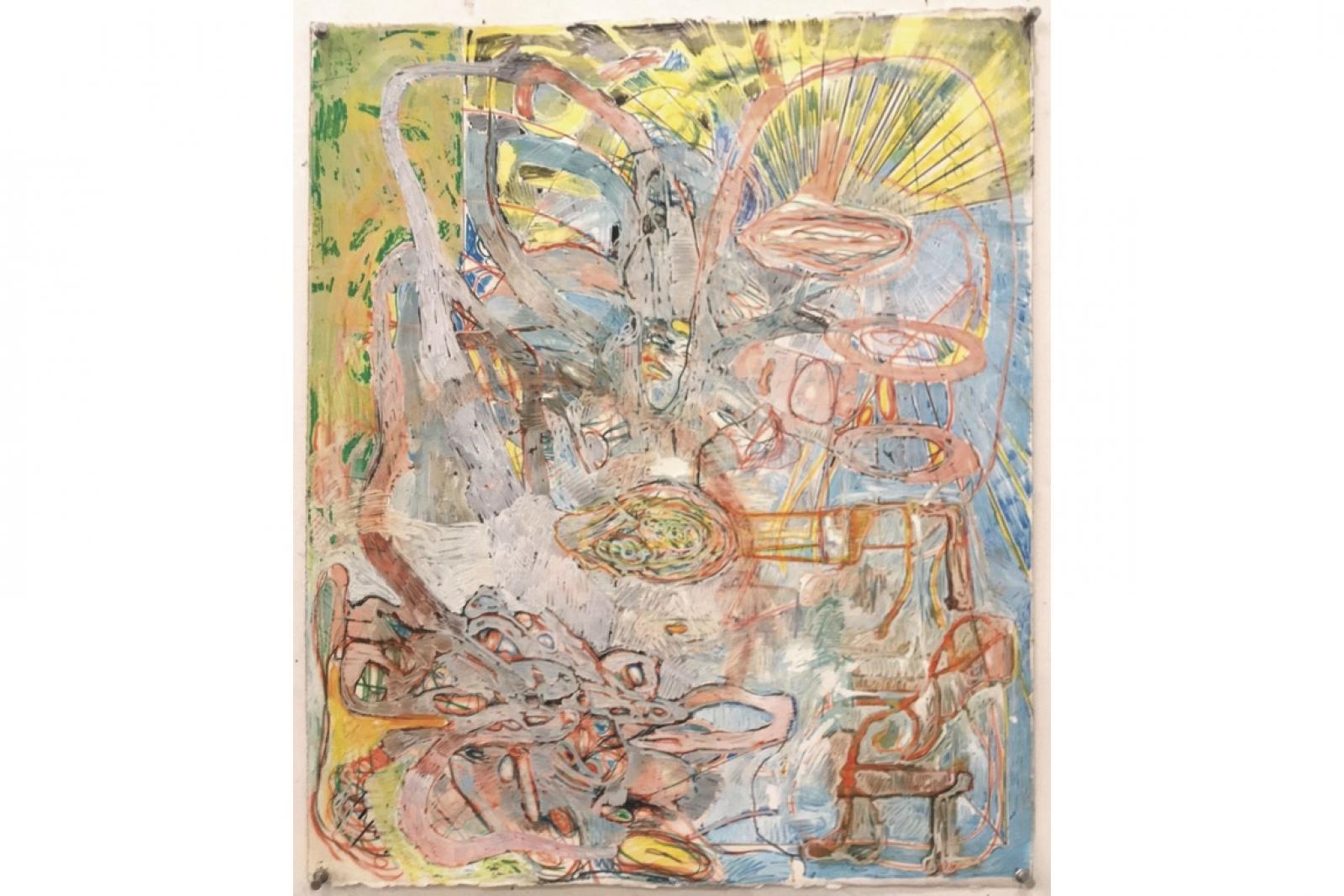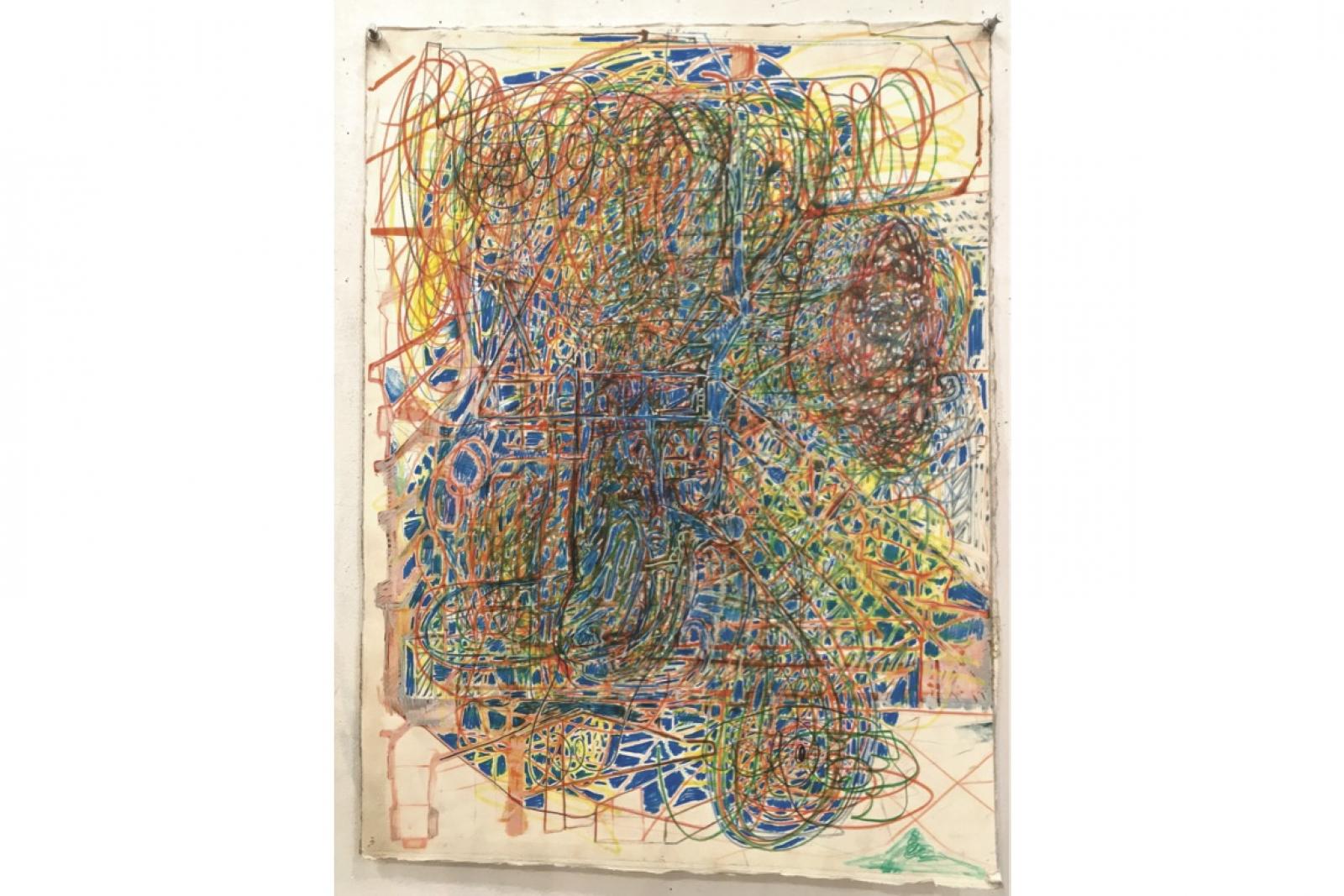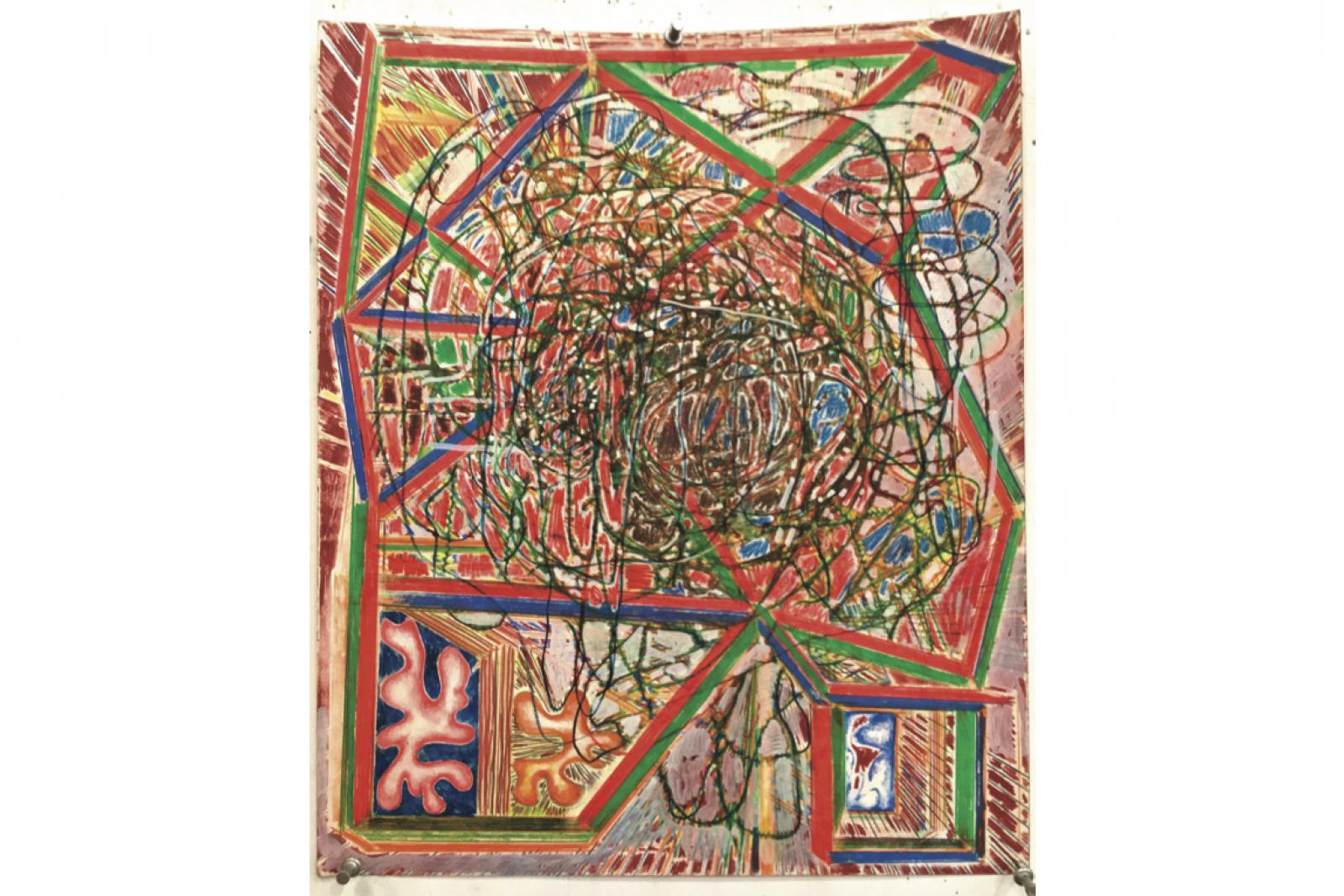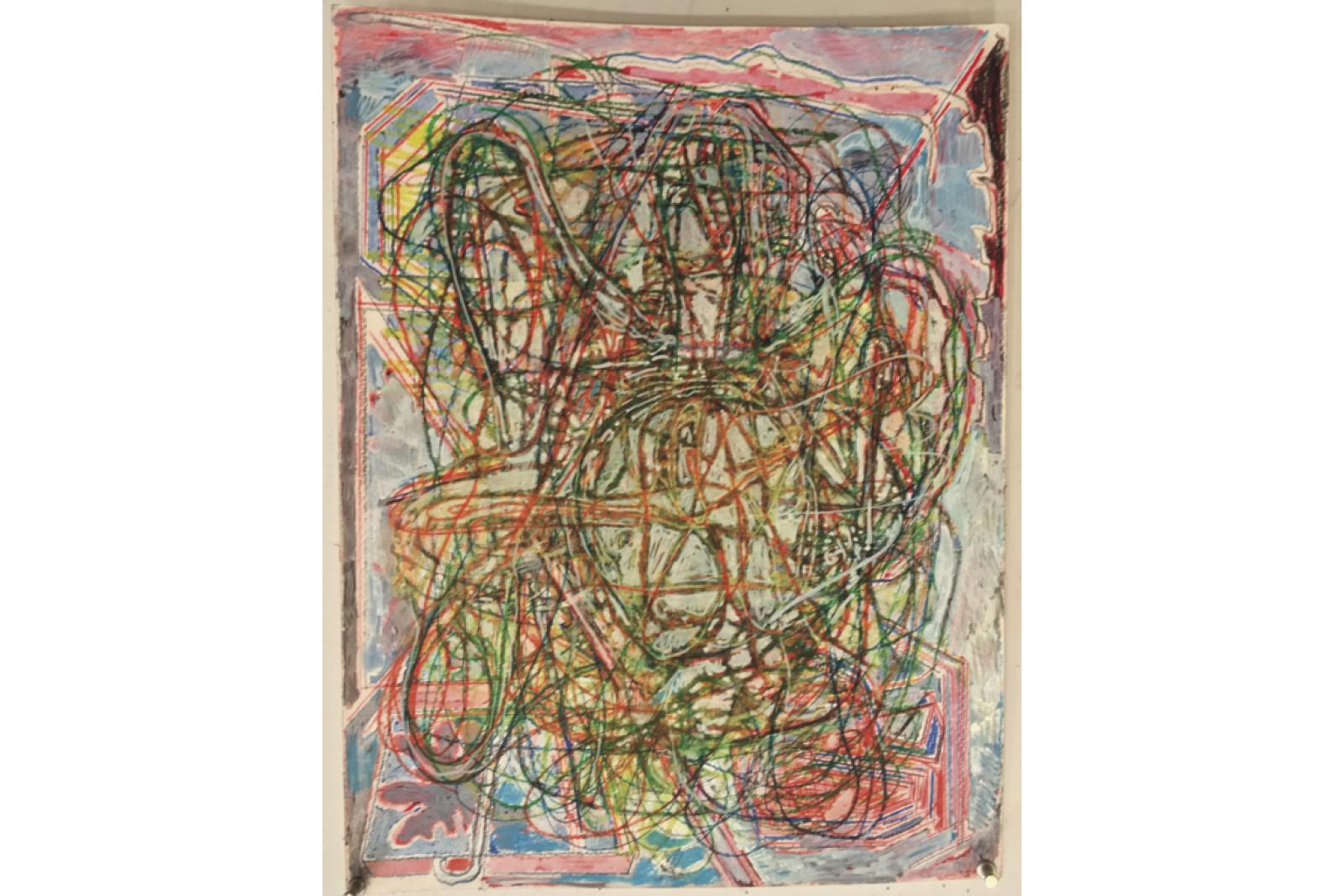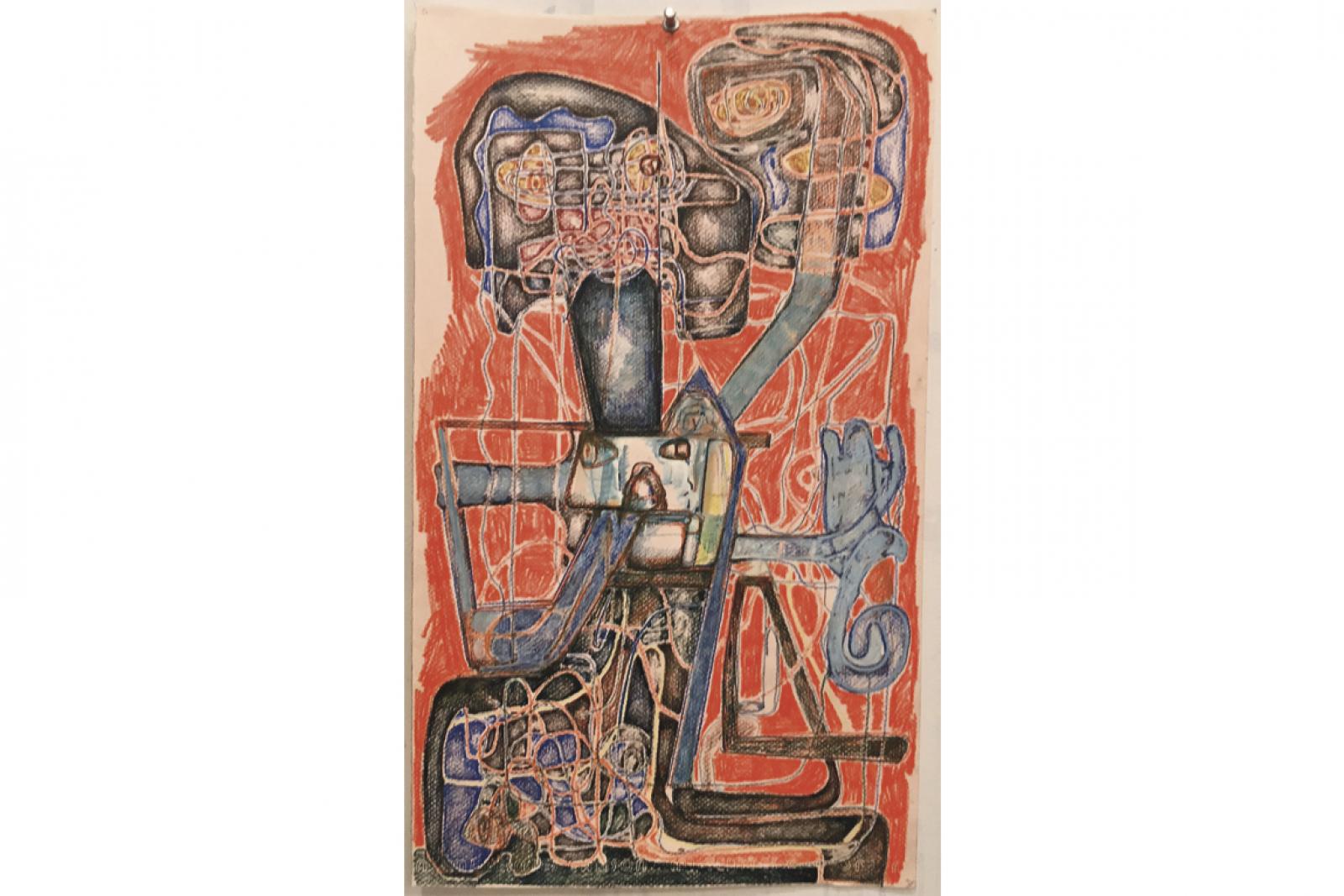 ---
Steve DiBenedetto (1958, New York)
---
The exhibition is open between 2:30pm and 5:30pm on Saturdays and every first Sunday of the month until August 10, 2019. It will be closed on July 14, 2019.
---
Steve DiBenedetto  has worked as a painter since the 1980s; he has exhibited several times at the Consortium, dating as far back as 1988. His artworks are featured in the Consortium Museum collection, and are currently on view in New York: The Eighties; Part One on the top floor of the museum.
Over the course of his career, his work has evolved from geometric color-block and linear abstractions linked (tangentially) to the Neo-Geo movement to organic canvases featuring recurrent figurative elements such as octopi and helicopters; more recently he has explored semi-abstract intricate, serpentine compositions. A constant dimension of his work throughout this evolution is an appearance of controlled chaos that reflects pulsating, messy, unpredictable tensions and vibrations, fields of entropic energy that could be compared to the electrical impulses going through synapses, to streams of consciousness captured on canvas or paper.
This monographic exhibition takes advantage of the intimate setting of the Académie Conti (a joint project of the Domaine de la Romanée Conti and the Consortium Museum) to present for the first time together a set of thirty-five drawings made in the Fall of 2018 during the artist's residency at the American Academy in Rome, in a studio where Phillip Guston also resided in the late 1940s. These drawings show vibrant, intricate and colorful shapes and squiggles, maze-like configurations, semi-abstract tangled webs, or alien-like figures reminiscent of pre-Columbian motifs. Within the self-contained rectangular framework of a sheet of paper, they stretch exuberantly, expand, distort, explode into place or develop in unpredictable directions, yet always maintain a cohesive compositional organization.
Their virtuoso execution willfully contaminates and warps conventional notions of what art is supposed to be, exploring every shape-shifting possibility while still maintaining their integrity as drawings. When mentioning the more abstract pieces within the set, the artist speaks of their connection to sound and sonic information, saying "[I] Have been imagining them almost as musical scores from some alien dimension. »