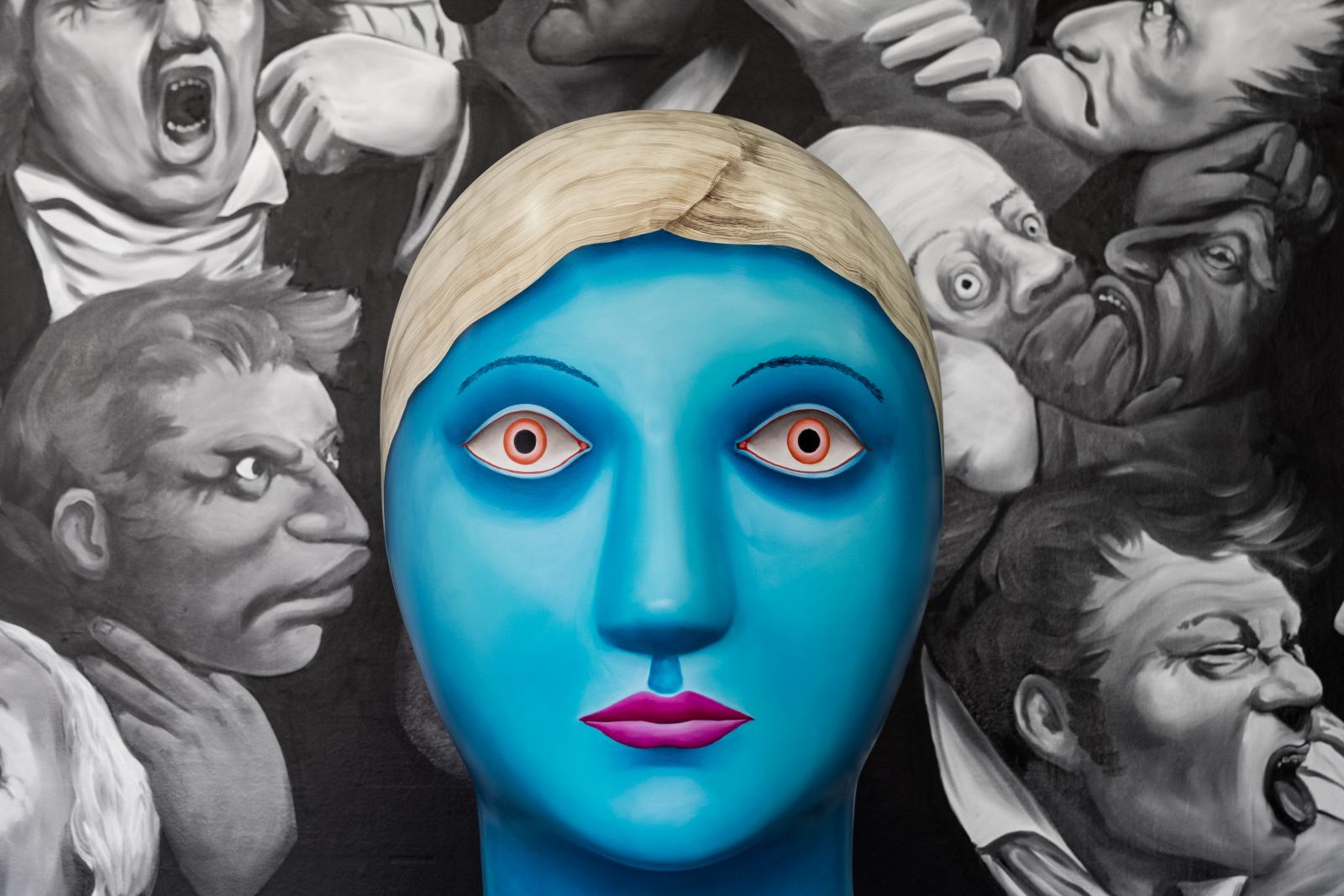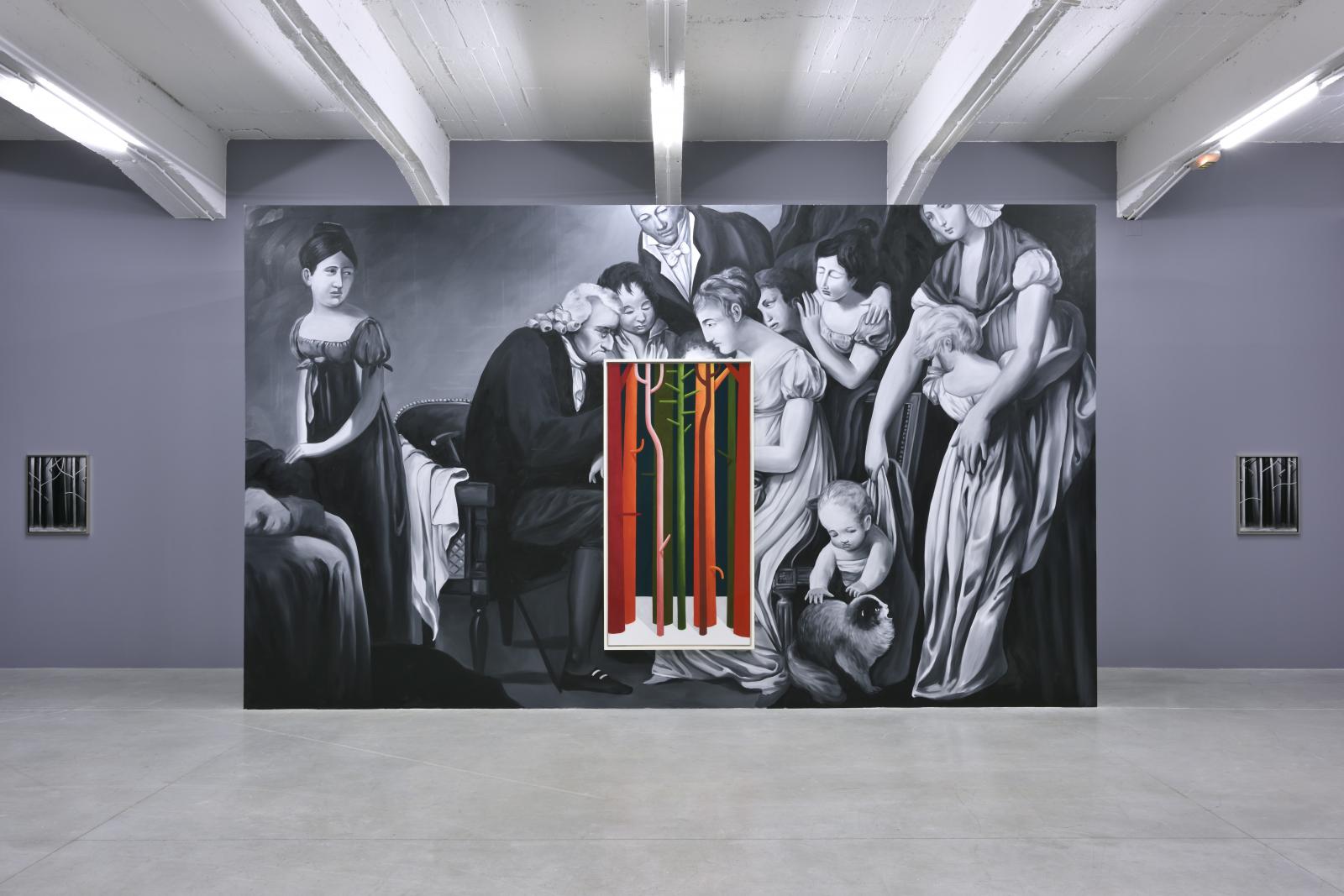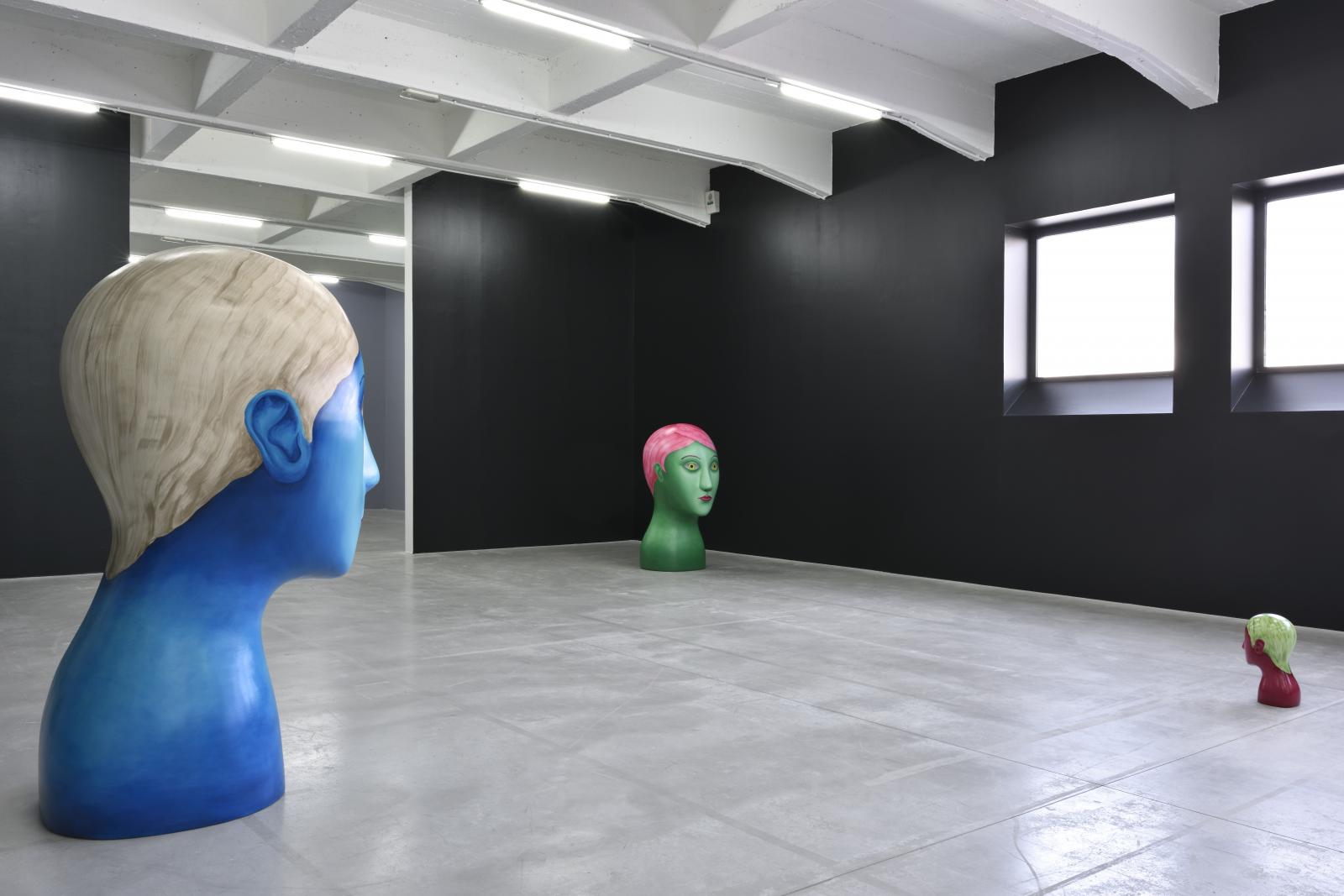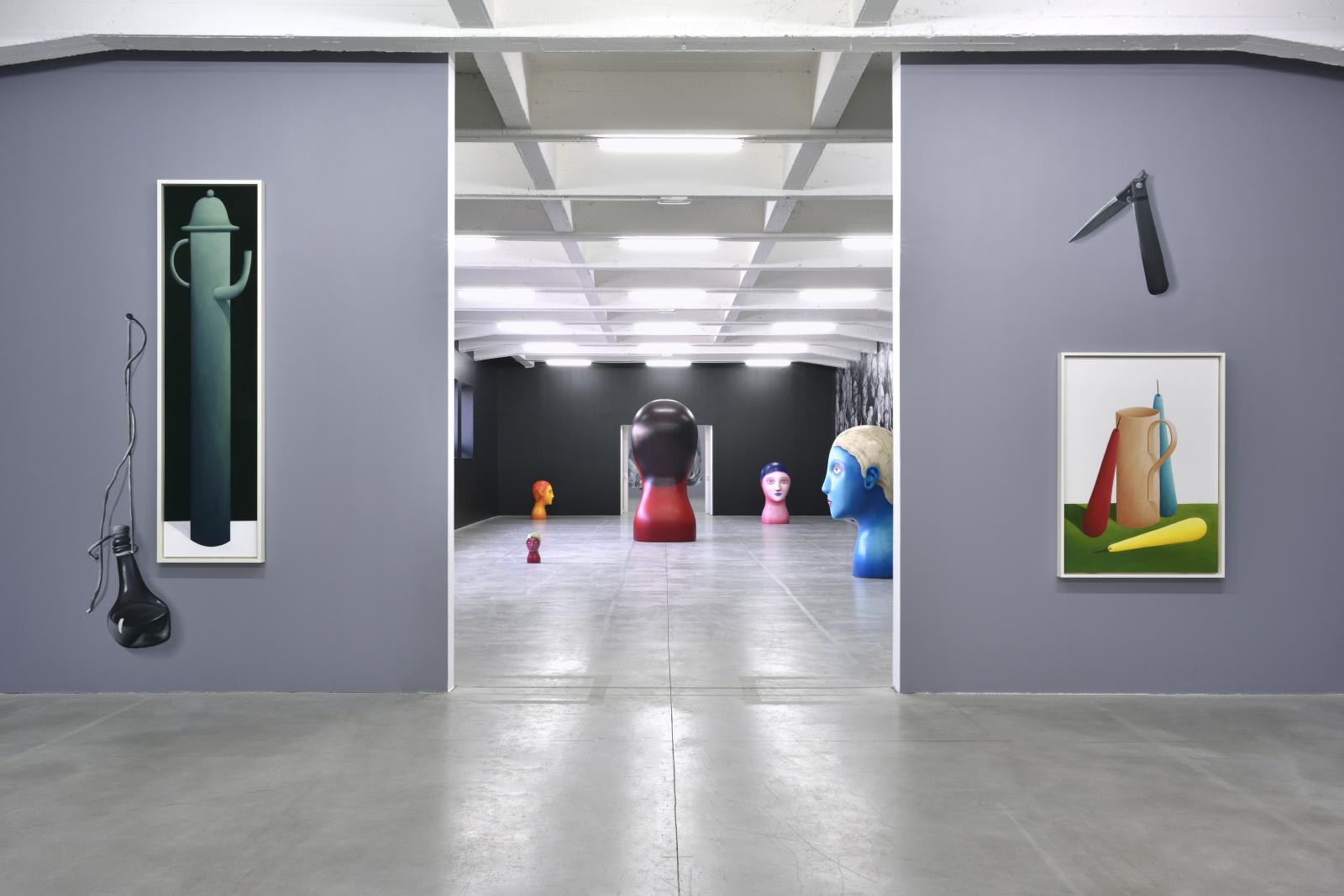 ---
Nicolas Party (B. 1980, Lausanne). Lives in New York.
---
With the generous support of Pro Helvetia
---
Nicolas Party (b. 1980, Lausanne) is a Swiss artist. He majored in graphic design and film at the ECAL in Lausanne before studying fine arts at the Glasgow School of Art. He lives and works in New York and Brussels. 
A multidisciplinary artist mostly known as a figurative painter, he has chosen pastel as his main medium, an original and distinctive choice in the art of the 21st century. Most notably, he has used pastel to create large murals and installations in bright saturated warm colors. Far from restricting his art to this sole medium, he has also produced sculptures, ceramics and artworks in pietra dura (inlaid marble pieces). If the scale of his productions vary from modest-sized artworks to monumental immersive installations, Nicolas Party also plays with contrasts between materials and colors to create landscapes, portraits, and disconcerting busts that are as much inspired by Classical Antiquity as by the landscapes of his childhood and Swiss artists like Félix Vallotton, Ferdinand Hodler, Cuno Amiet and Hans Emmenegger. 
Party has developed an aesthetic that is set deliberately apart from fashionable theoretical trends, choosing instead to explore a dreamlike, fantastical universe influenced by his deep knowledge of art history. His influences include artists such as David Hockney, Fernand Léger and René Magritte but also outsider and folk art, as well as the art and architecture of the Renaissance. Party, who for a time earned a living in 3D design, is also fully aware of belonging to the post-internet generation and to an era where images and references spread exponentially, randomly and uncontrollably. Far from limiting himself to an "Instagram-ready" superficial aesthetic in which everyone can pick up and choose anything they like, Party's practice on the contrary thoughtfully inscribes itself within a genuine art historical genealogy that is constitutive of his work. The resulting artworks create with their eerie and hieratic appearance a seductive and poetic universe that borders on the uncanny in its treatment of landscapes, objects and characters situated outside of conventional representation. 
His exhibition at the Consortium Museum is titled Boilly, after the prolific French artist Louis-Léopold Boilly (1761-1845), a painter, engraver and miniaturist known for his portraits, genre scenes, fêtes galantes and caricatures. For this exhibition, Party has created a series of murals inspired by Boilly's works and most specifically his caricatures, such as Réunion de 35 têtes d'expression (1825) or Objets Divers (1785).  Their monumentality serves as a setting for Party's pastels on canvas and his large-scale polychromic sculptures. 
With this new exhibition at the Consortium Museum, Party continues to explore a dialogue between traditional artworks and contemporary art, in a desire to close the gap between sometimes obscure classic genres and a more immediately accessible current aesthetic.