L'Almanach 14 : Kelley Walker
Curated by Anne Pontégnie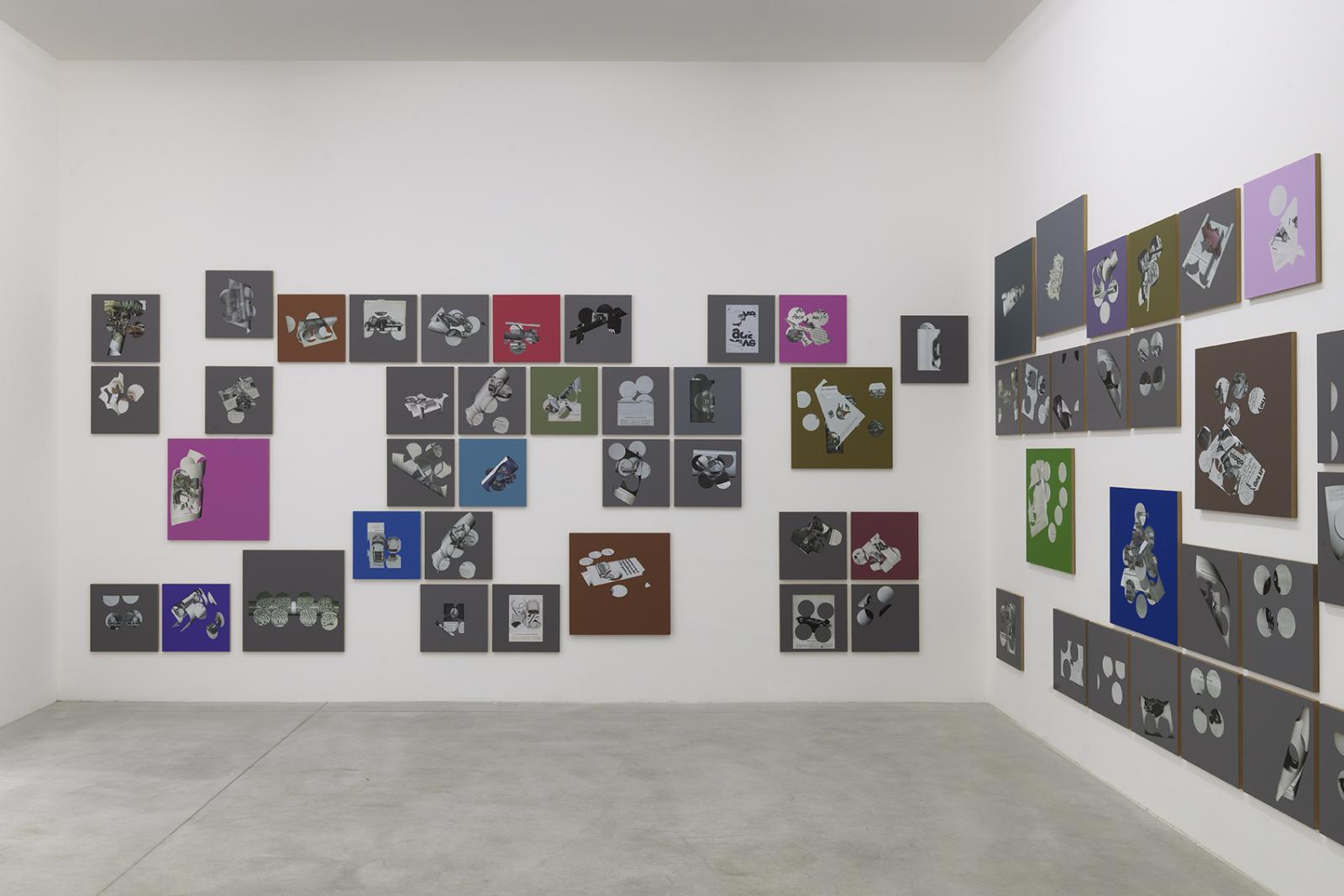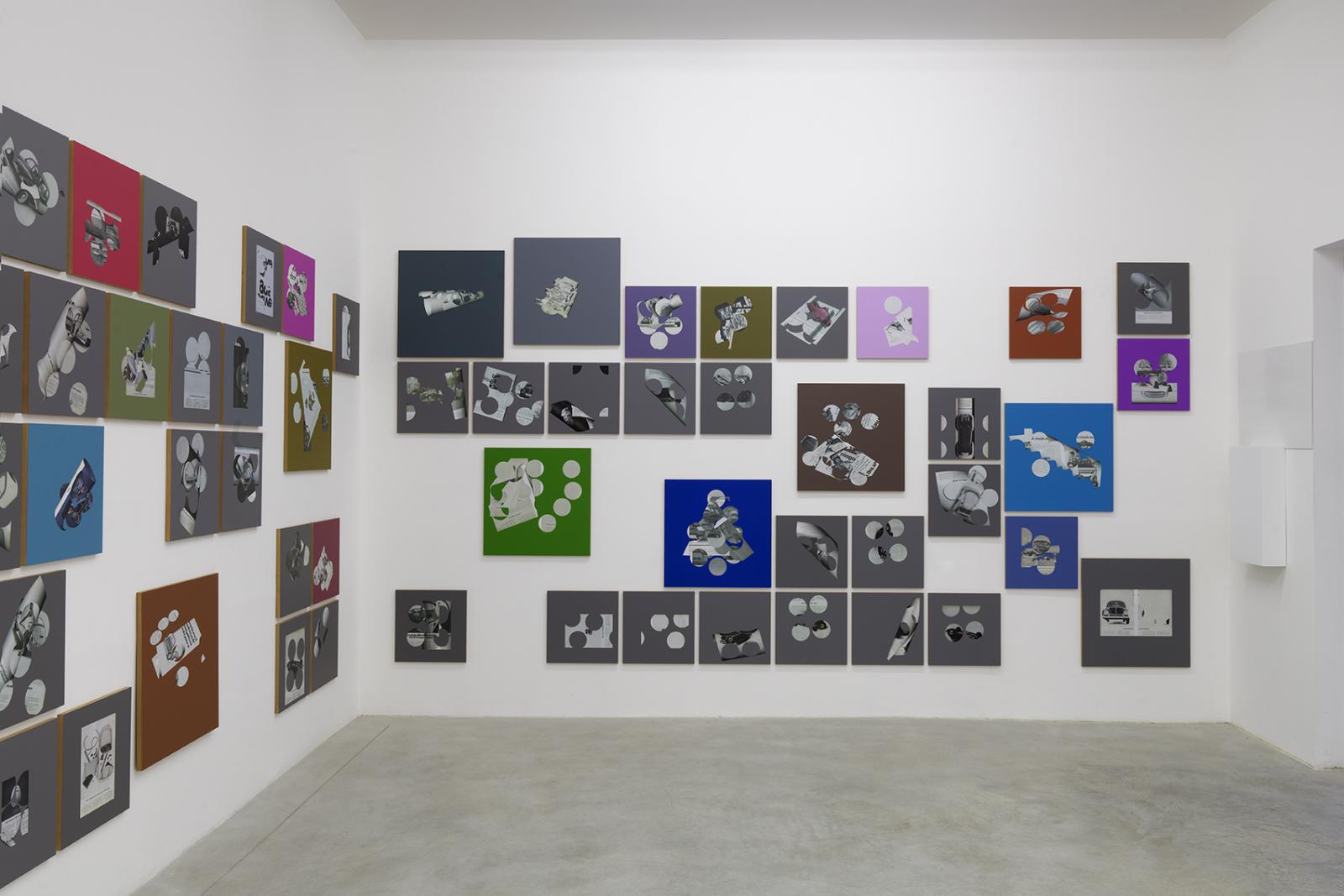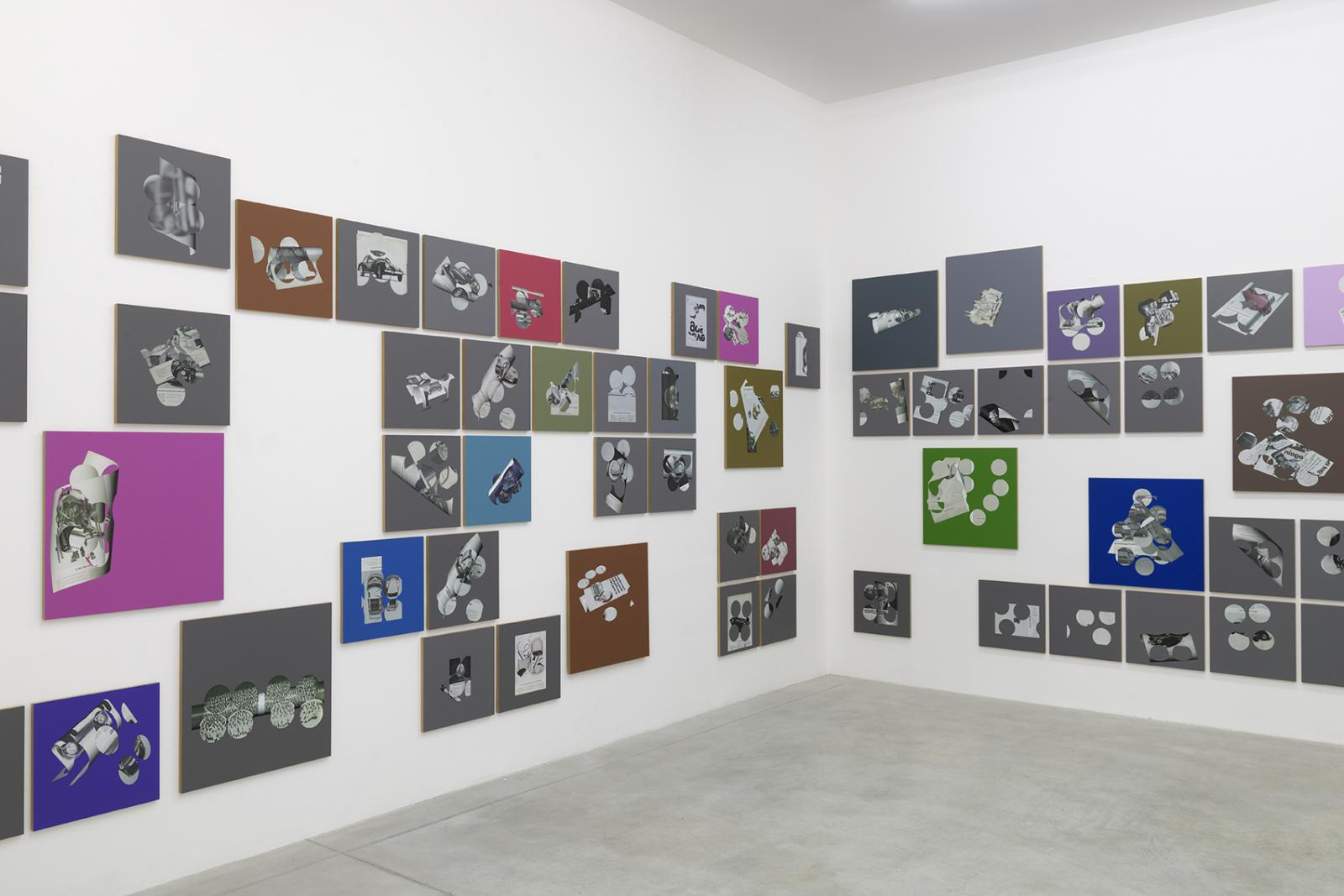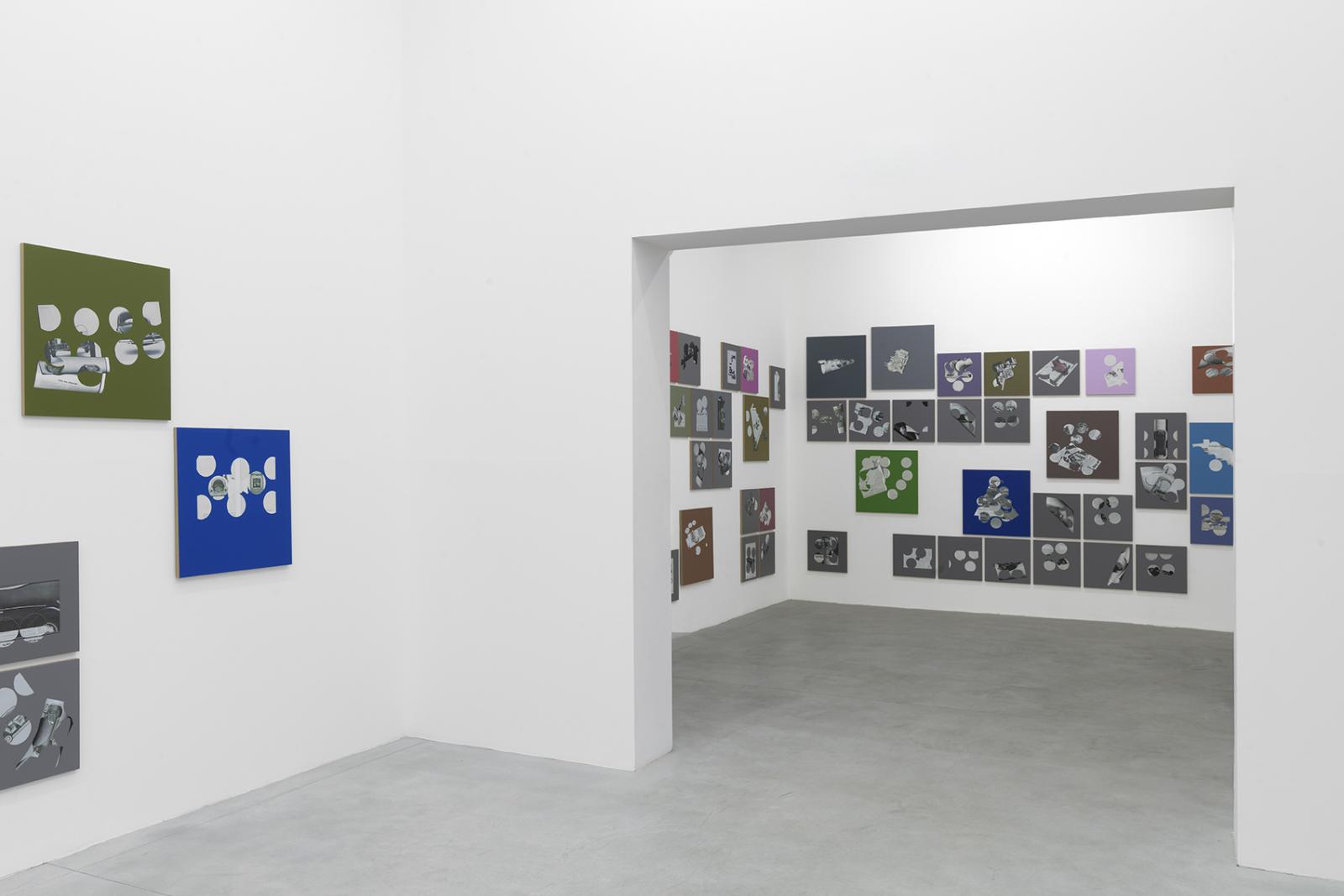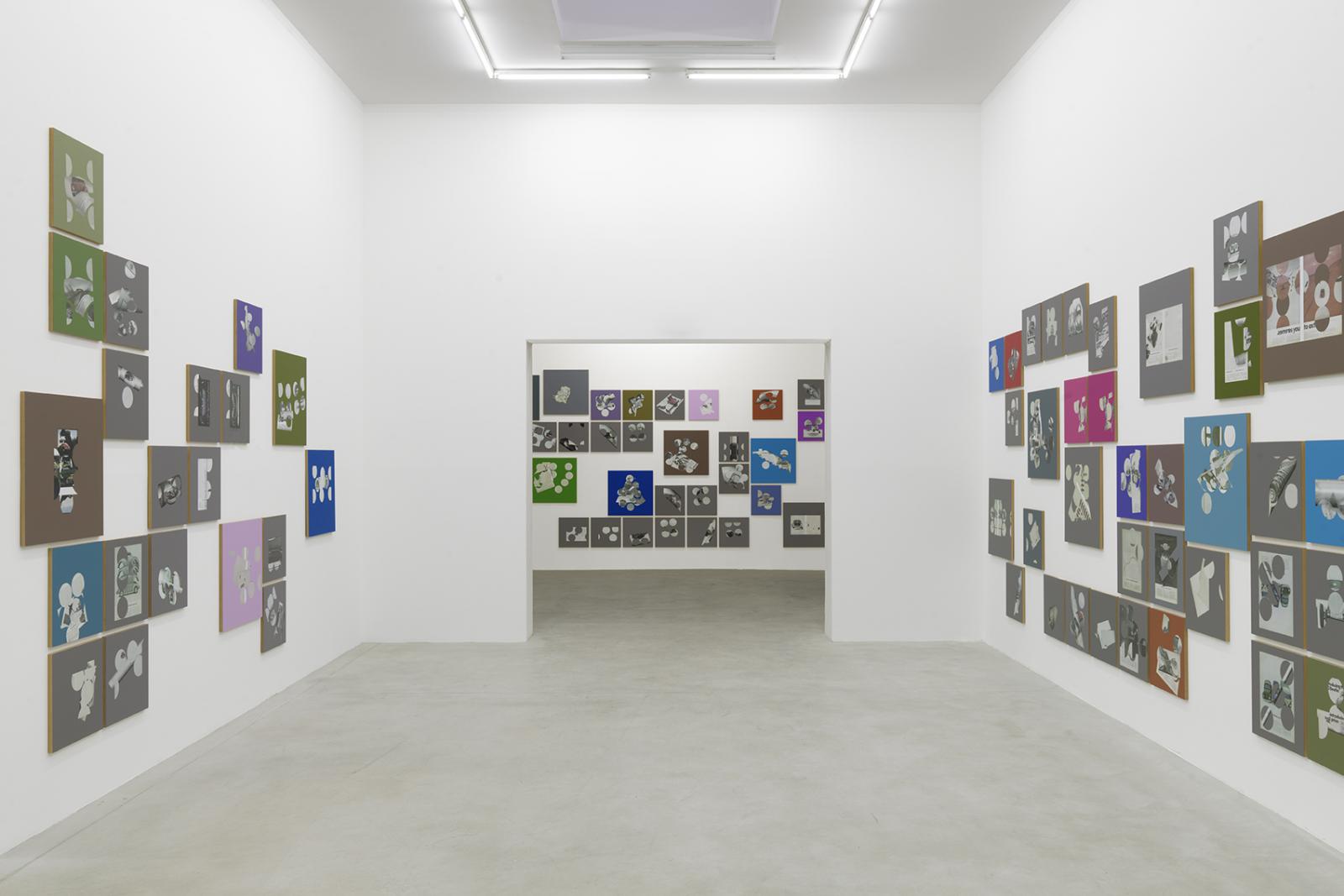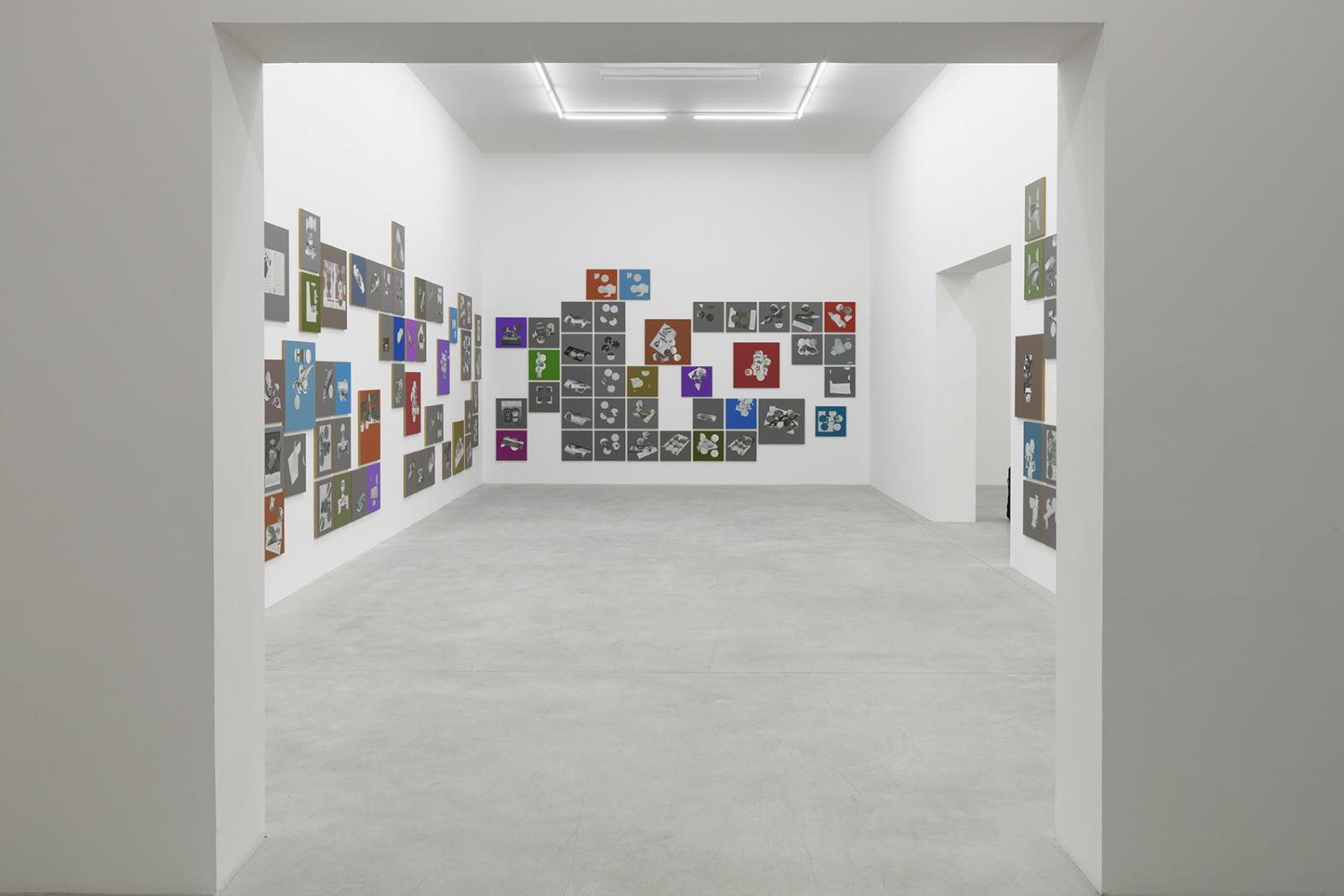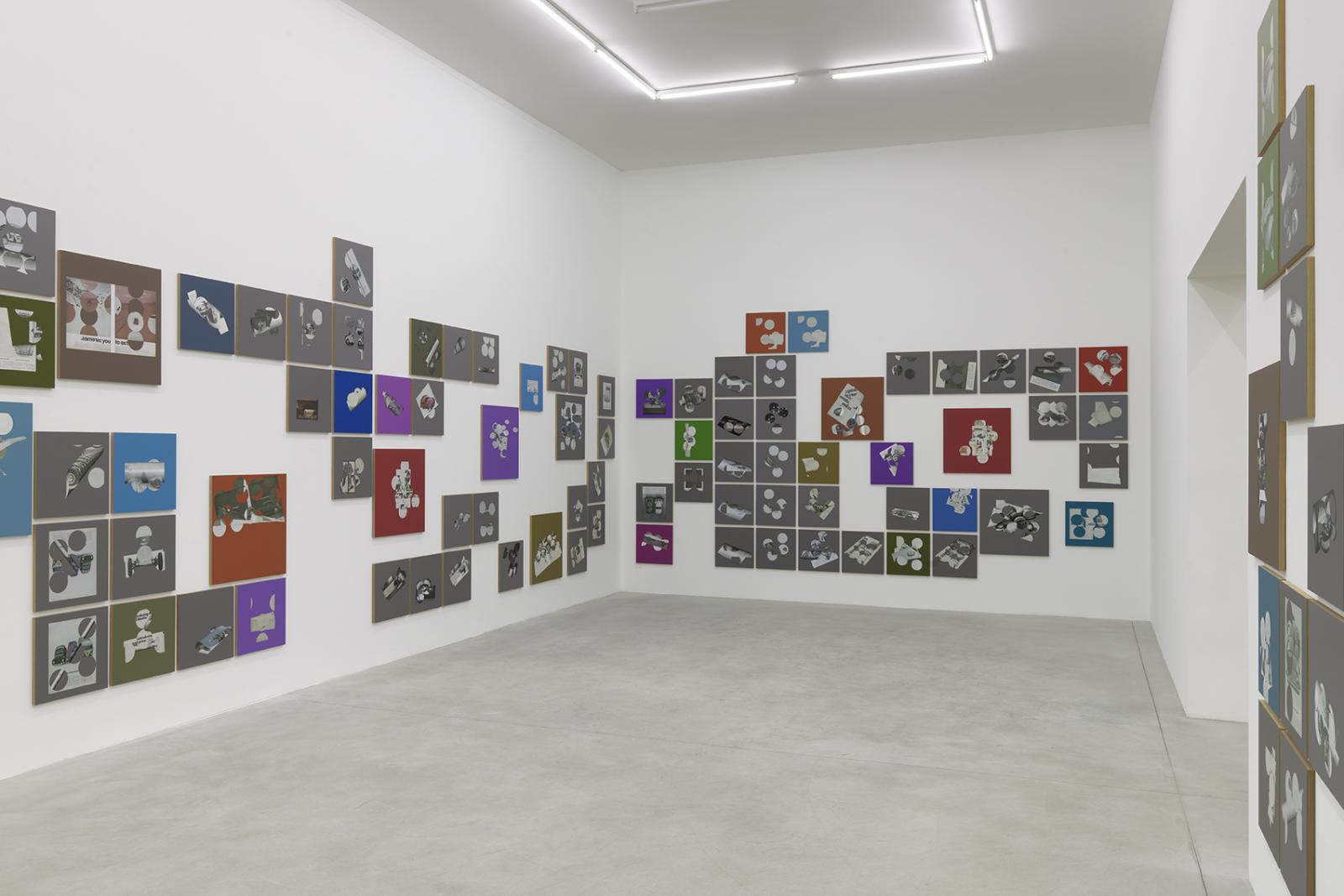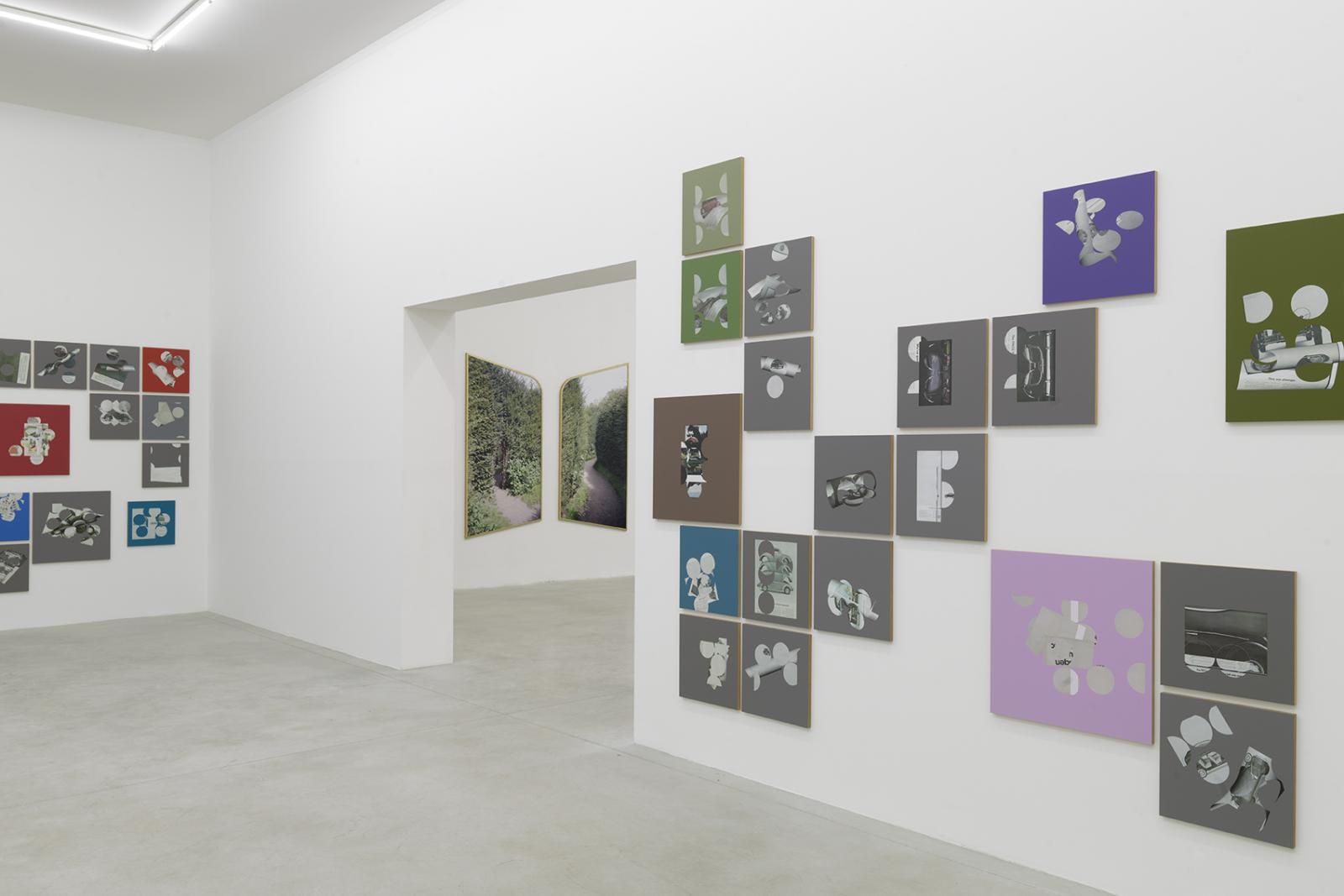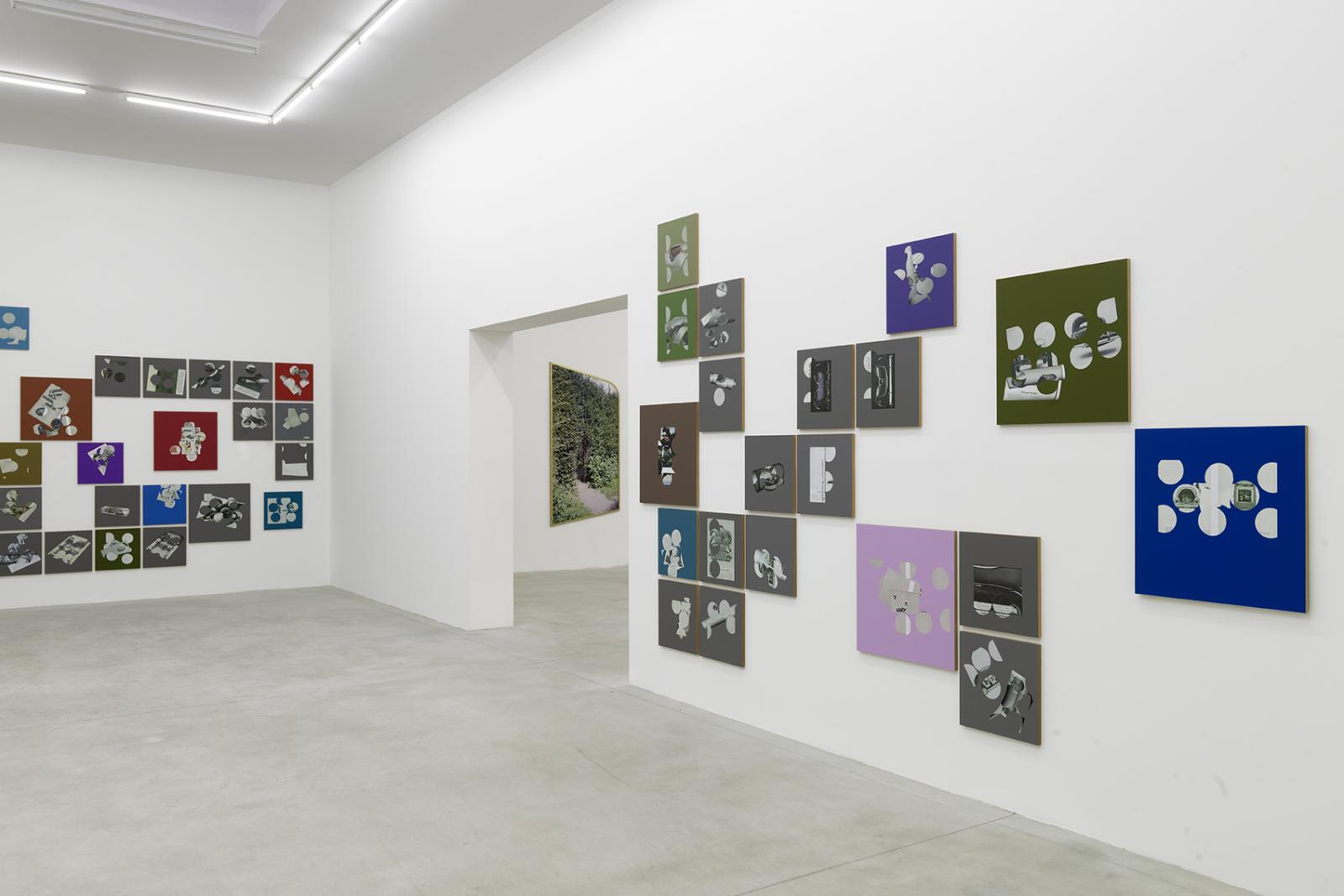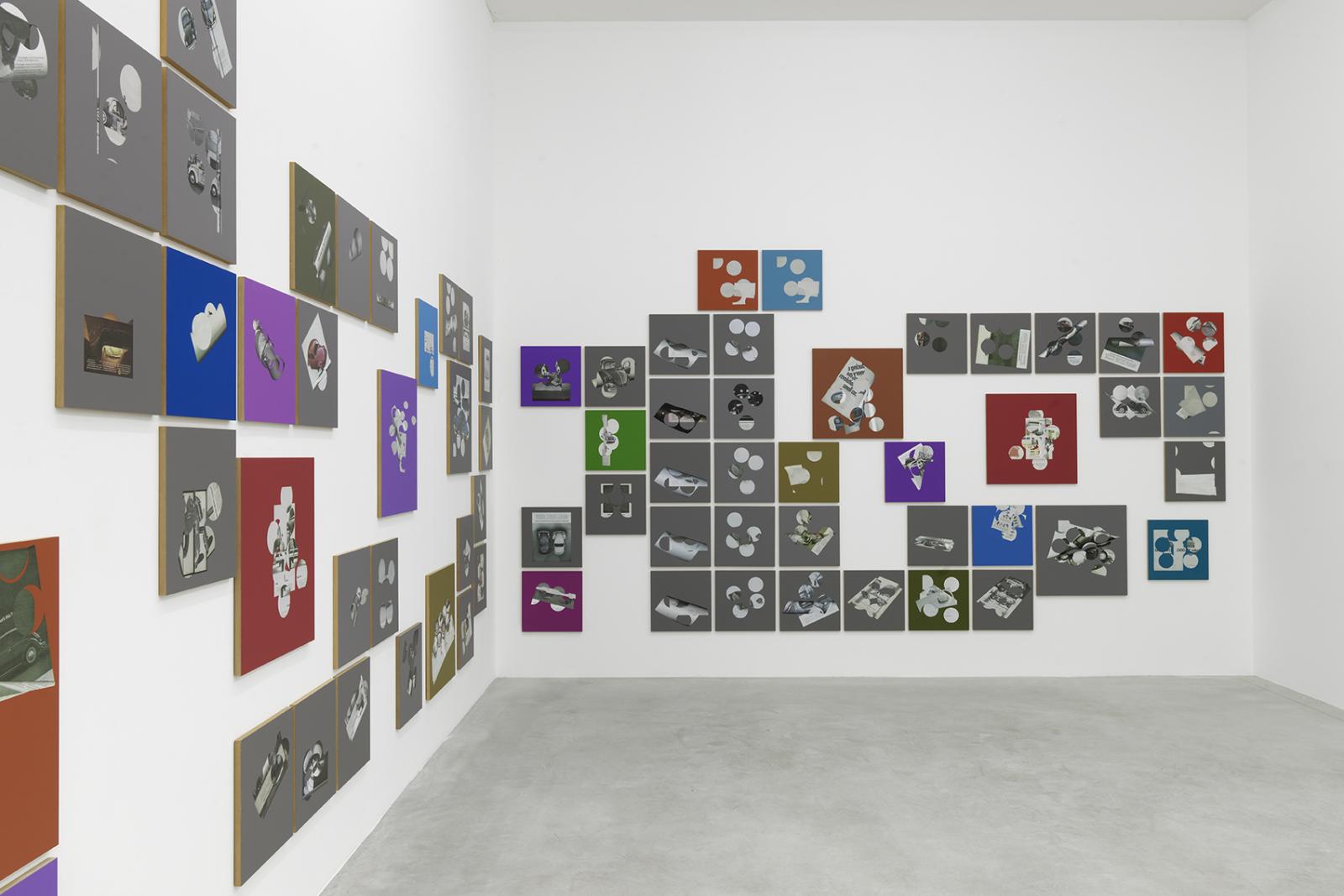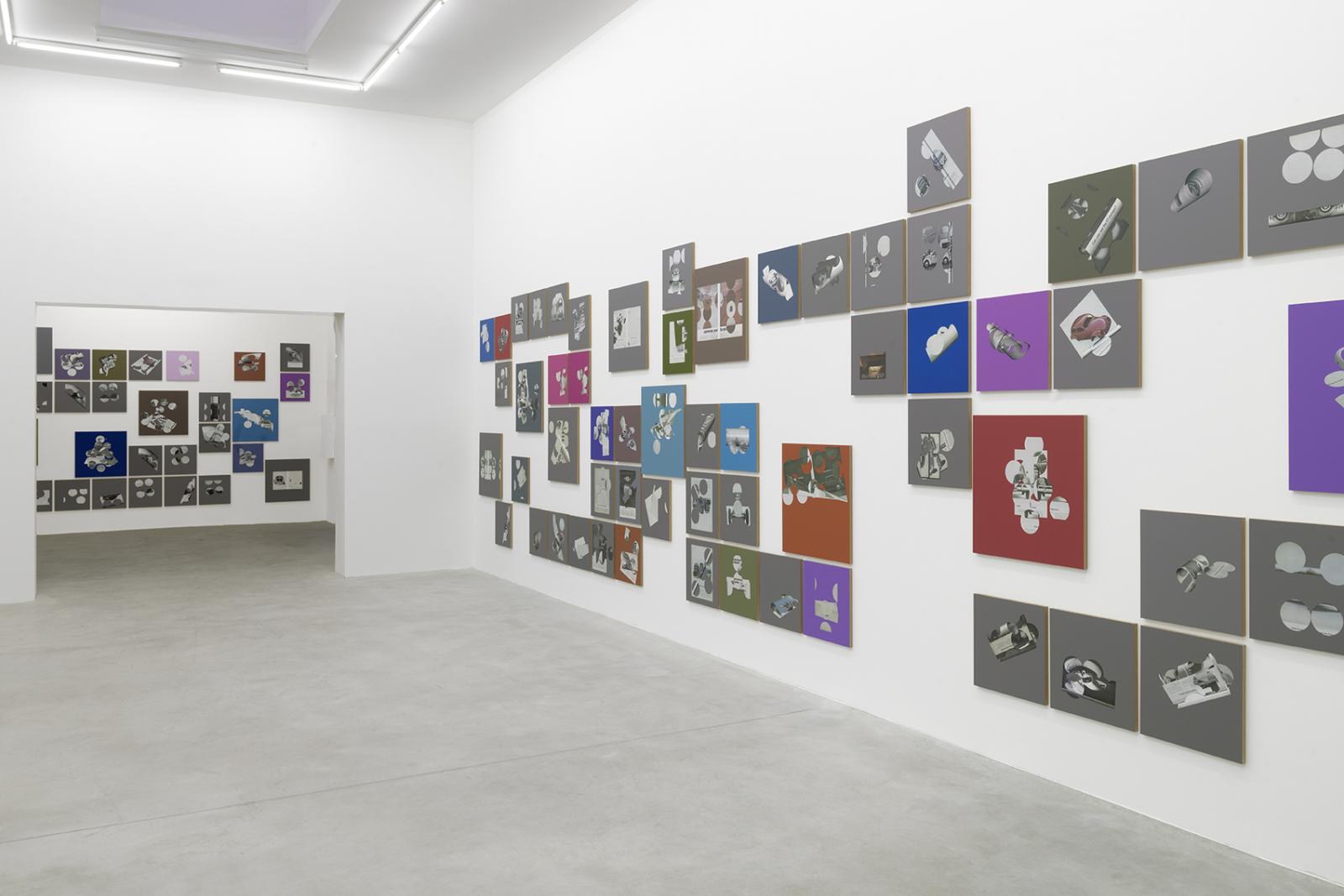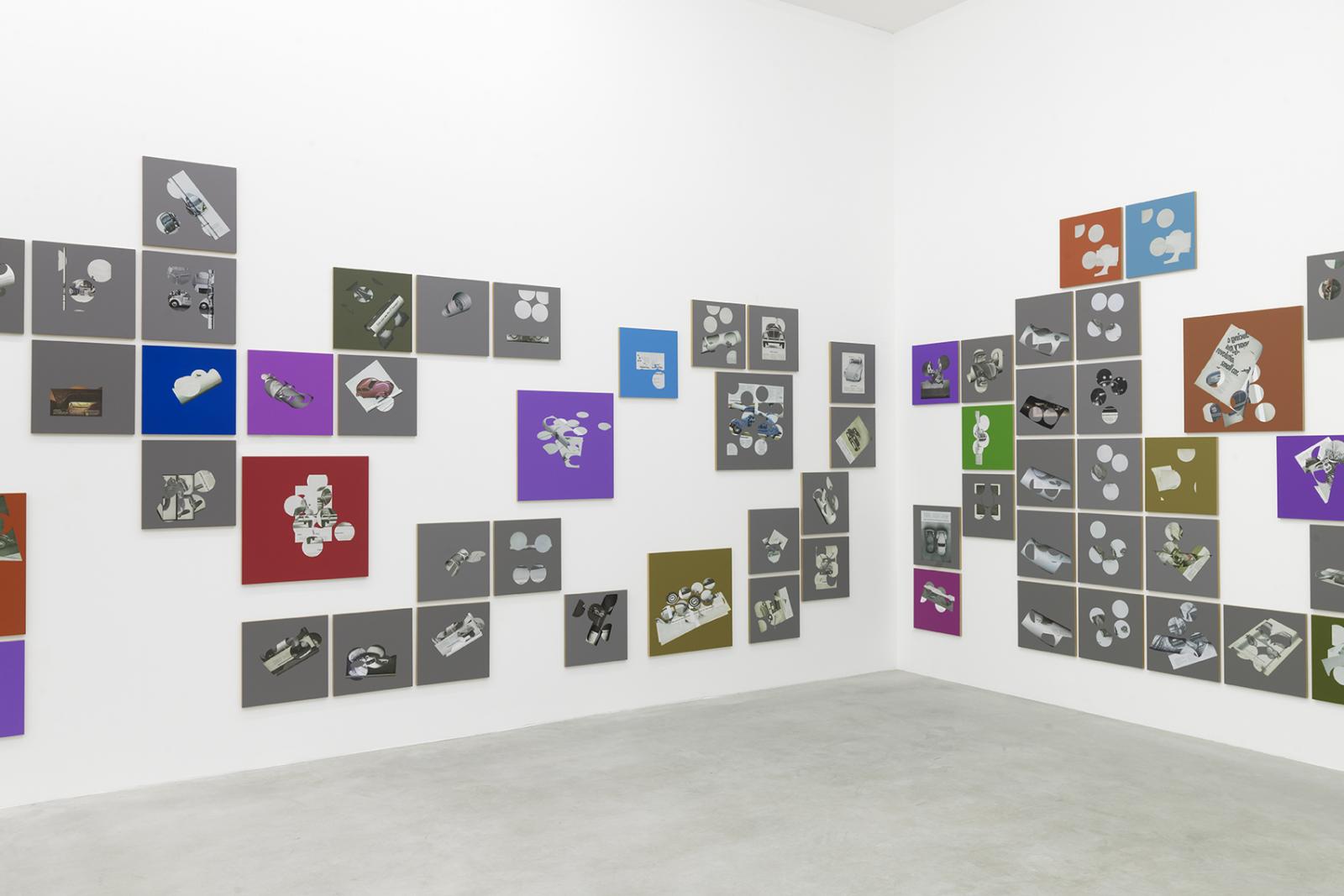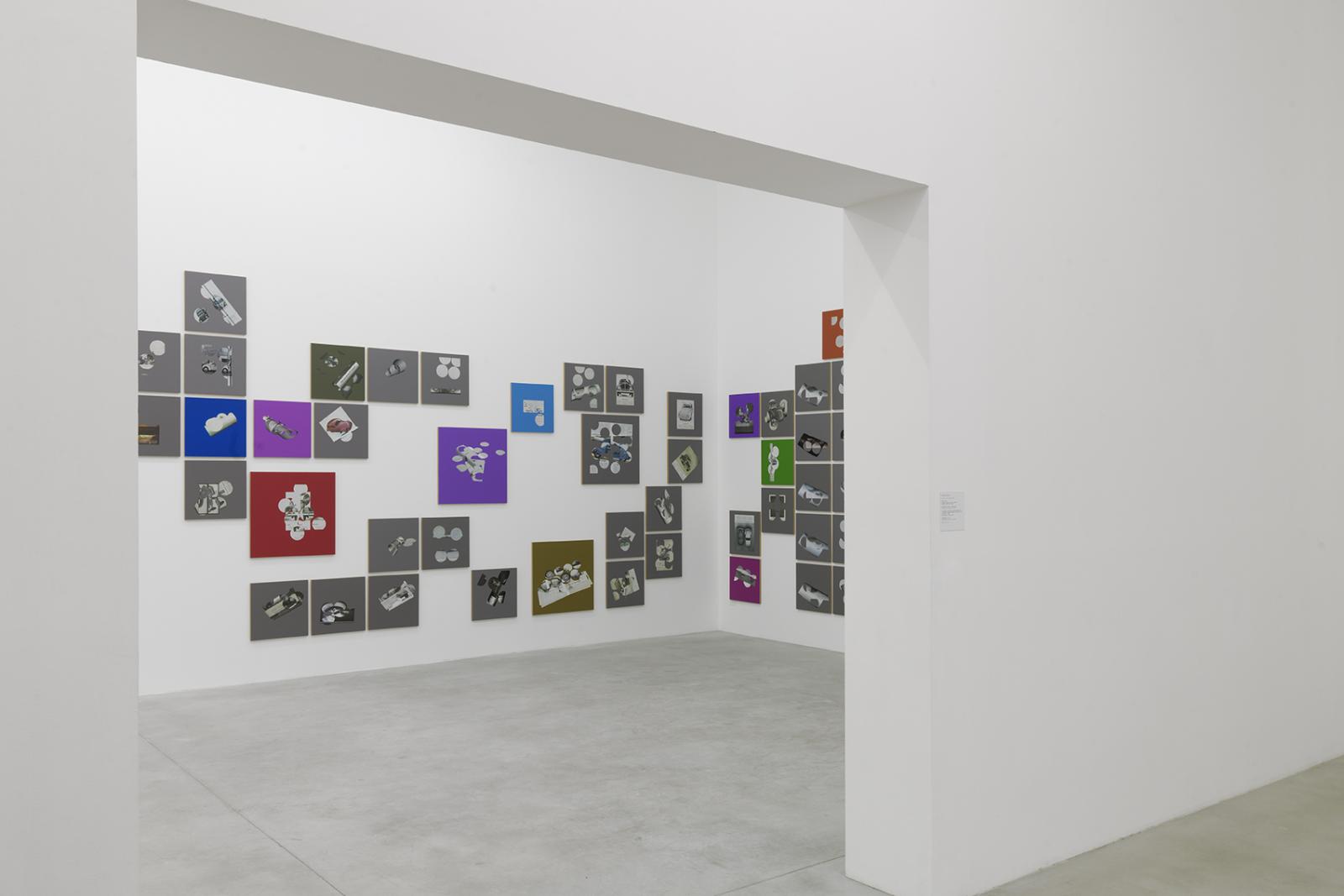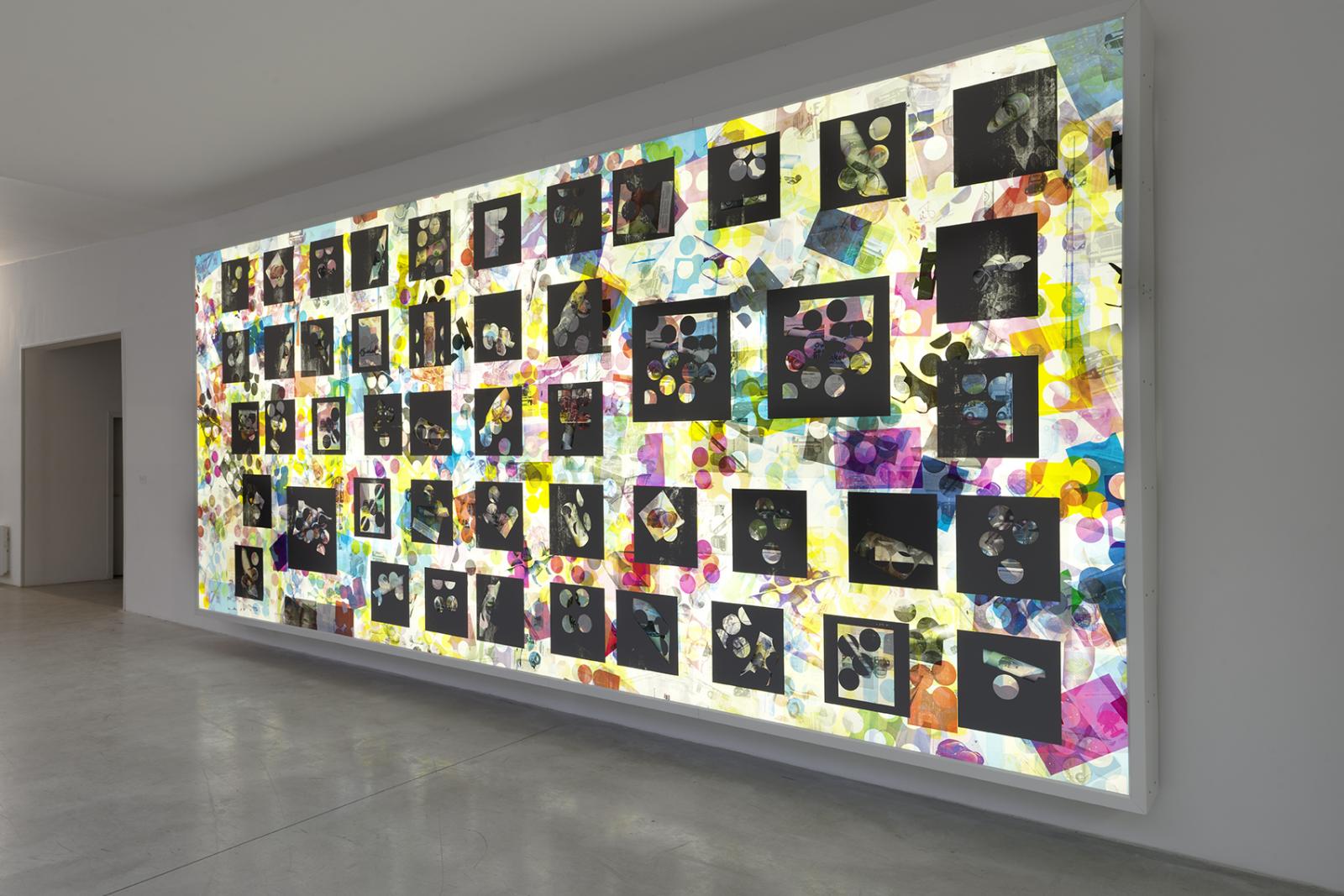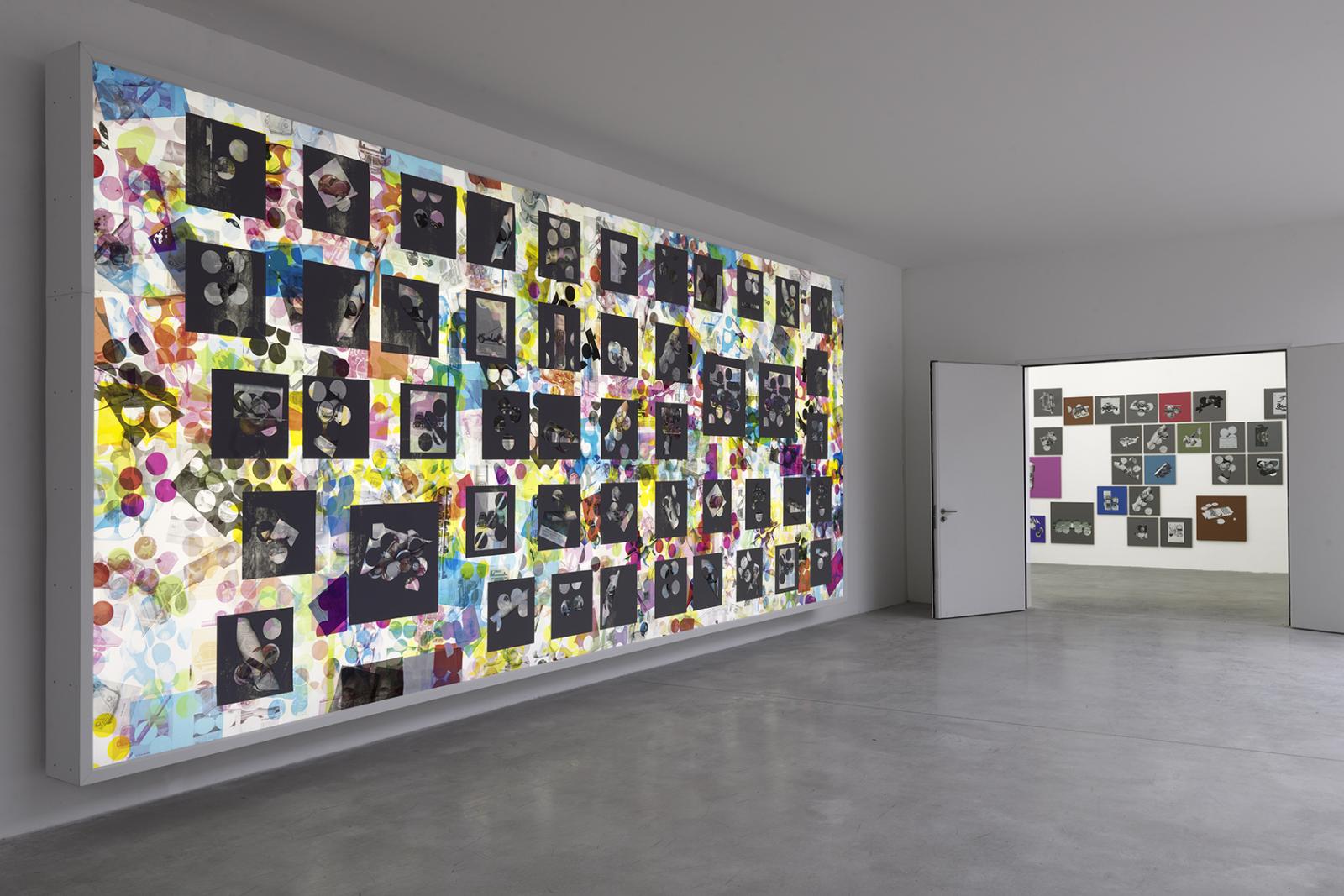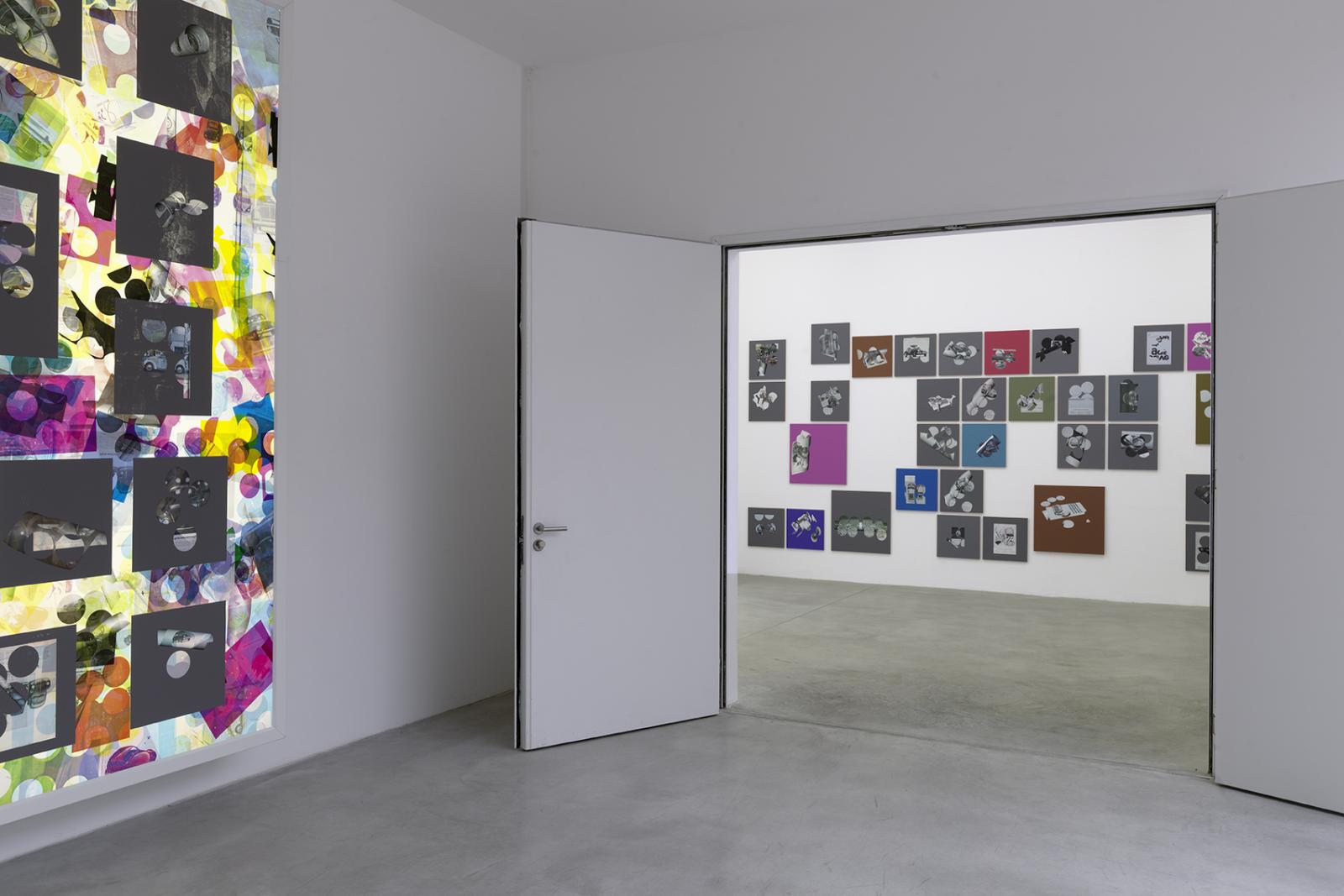 ---
Born in 1969 in Columbus, Georgia. He lives and works in New-York.
---
Kelley Walker's work focuses on the endless recycling of signs and images, and their patterns of consumption. It is located at the very end of a long discourse on the virtualization of reality, initiated by Pop Art and continued through the use of appropriation. For Kelley Walker, it is not about denouncing or denoting a loss, but about finding ways of reacting to the infinitely recycled images that surround us. His process consists in shifts, collages and complex visual inventions for which he uses and subverts computer softwares normally used for design or architecture.
Untitled (KW- 416) from 2011 is made of 195 panels that appropriate American car ads for Volkswagen produced between the 1950s and 1970. These images are digitally manipulated with the Rhino 3D software normally used for architecture, film and design.
Kelley Walker has m "forced" the software to work backwards, starting from an existing two-dimensional image to produce new, unprecedented shapes. The variations of colors on the panels come from the Pantone software. The black and white parts of the panels are silkscreened.
The choice of using four circles as a pattern is derived from the four tires, four lamps and four windows of the car as the « four eyes » that echo the analogies linking the car (the "Bug") and the software (Rhino) to the organic world. But as the artist explains the Volkswagen Bug was also the car his father owned when Walker was a child. "I was a very tall kid, so I had to sit sideways in the back of the car. It was tiny, but I loved riding along the streets, looking on the side while everyone else was looking forward. » Kelley Walker's father was an automotive industry  worker, and this artwork also echoes the transition from an industrial world to the digital one, and from father to son.