L'Almanach 14 : Sheila Hicks
Curated by Franck Gautherot & Seungduk Kim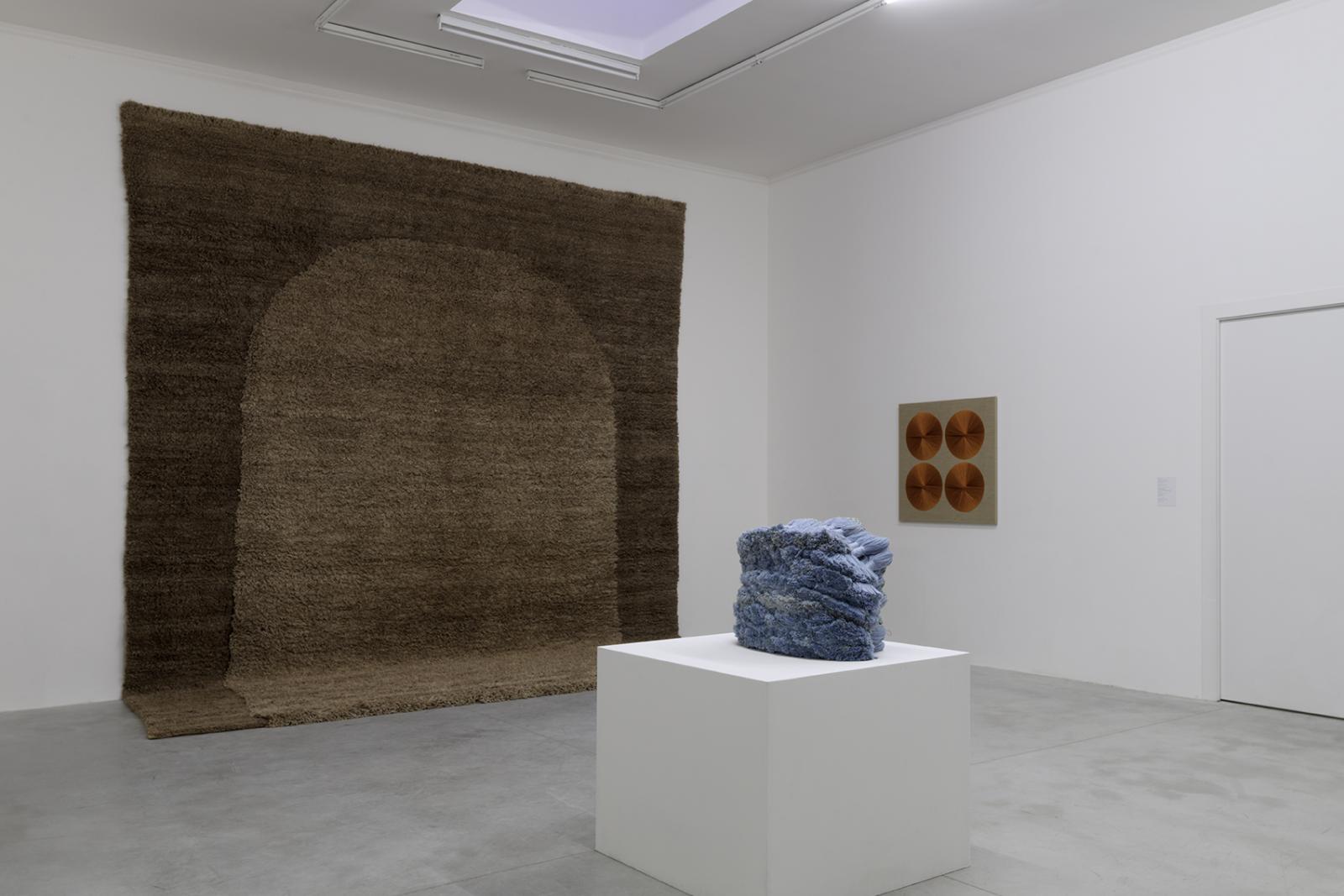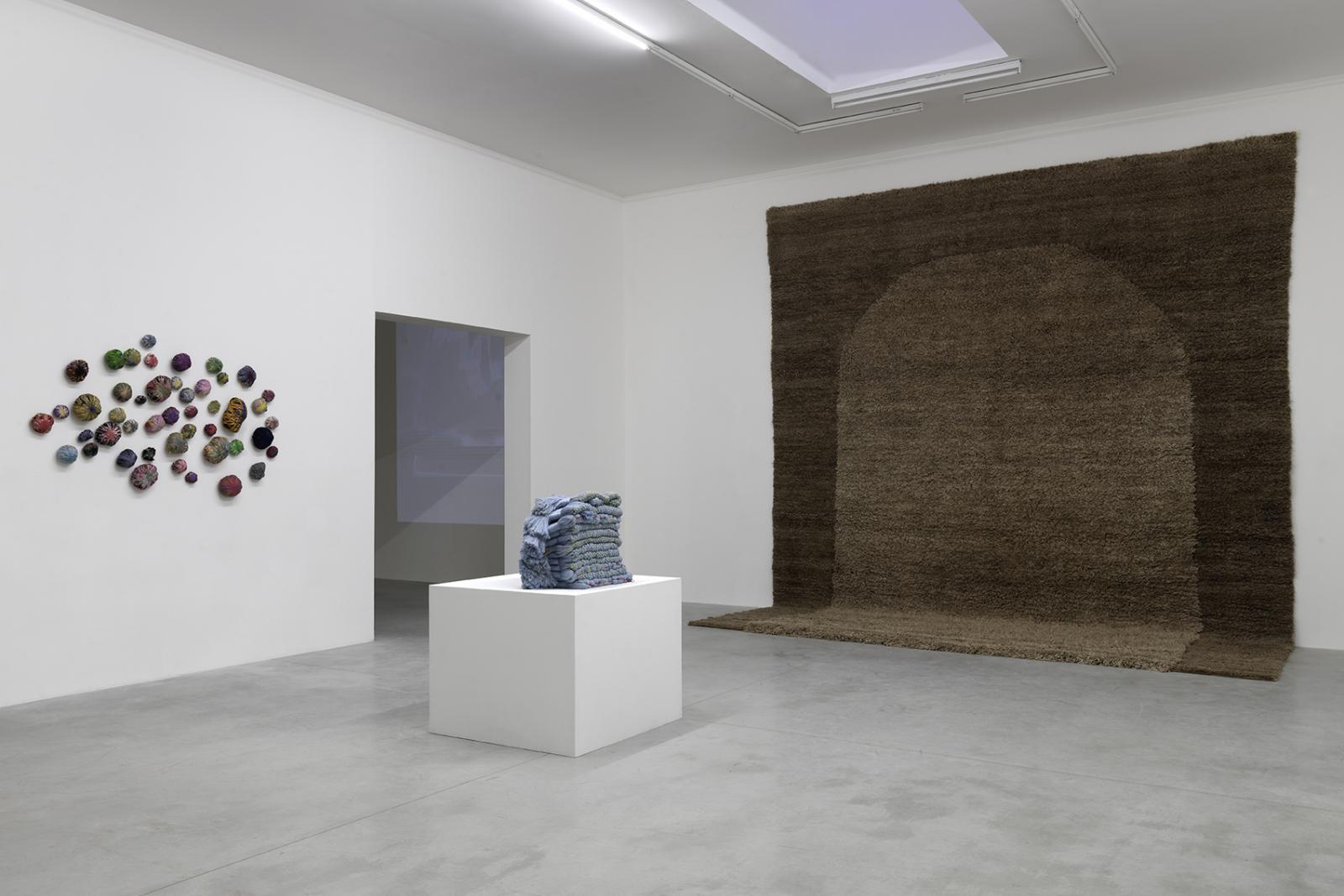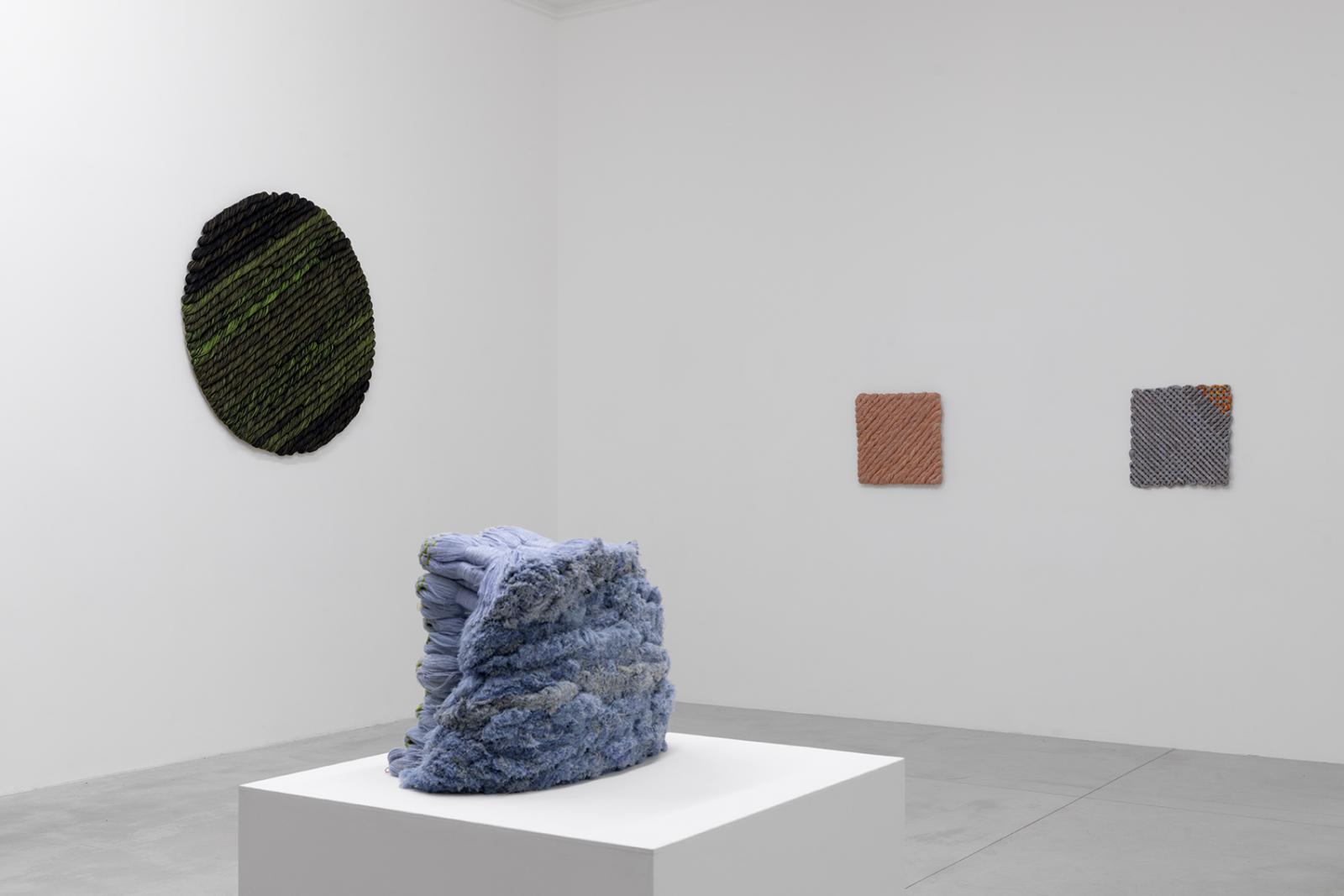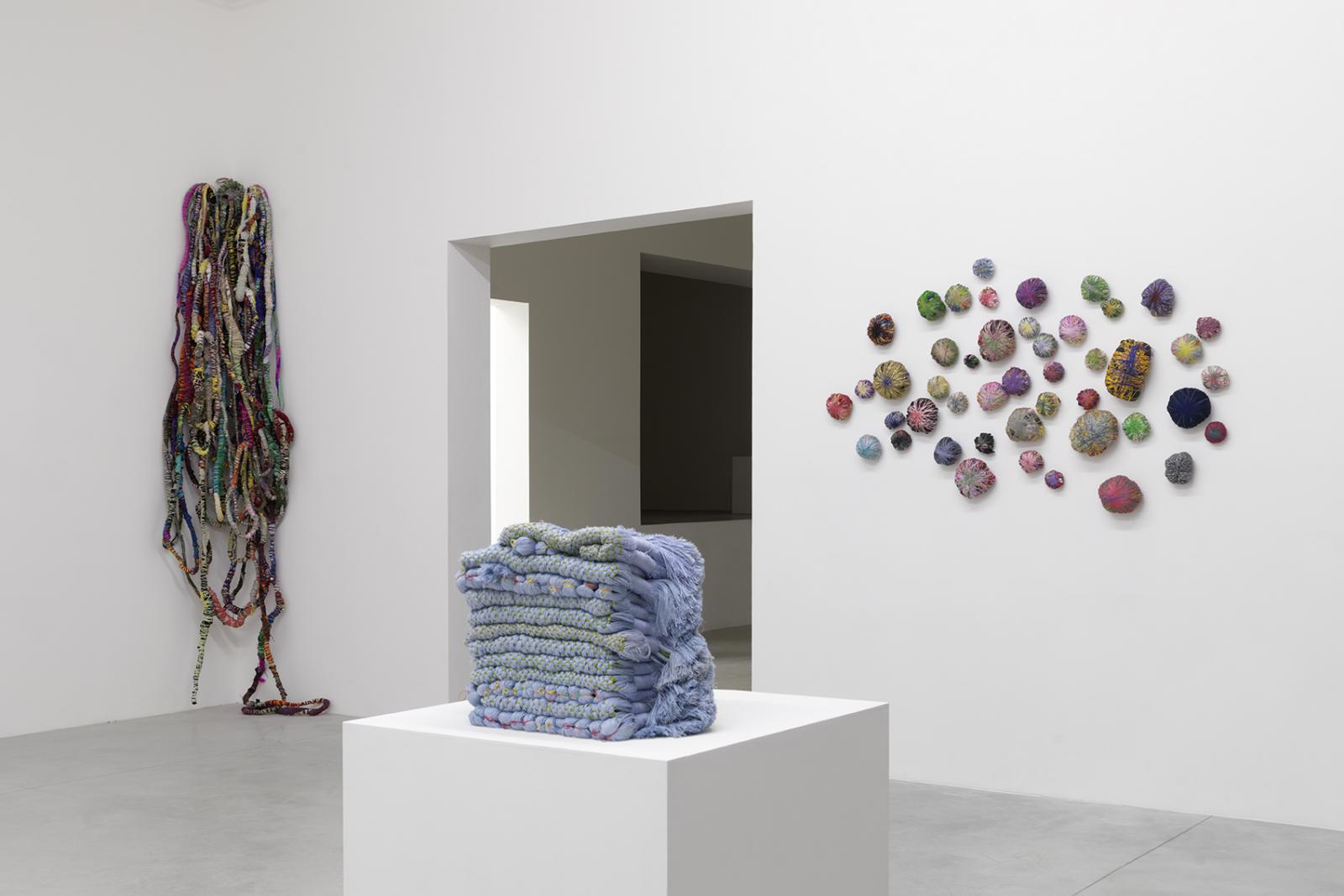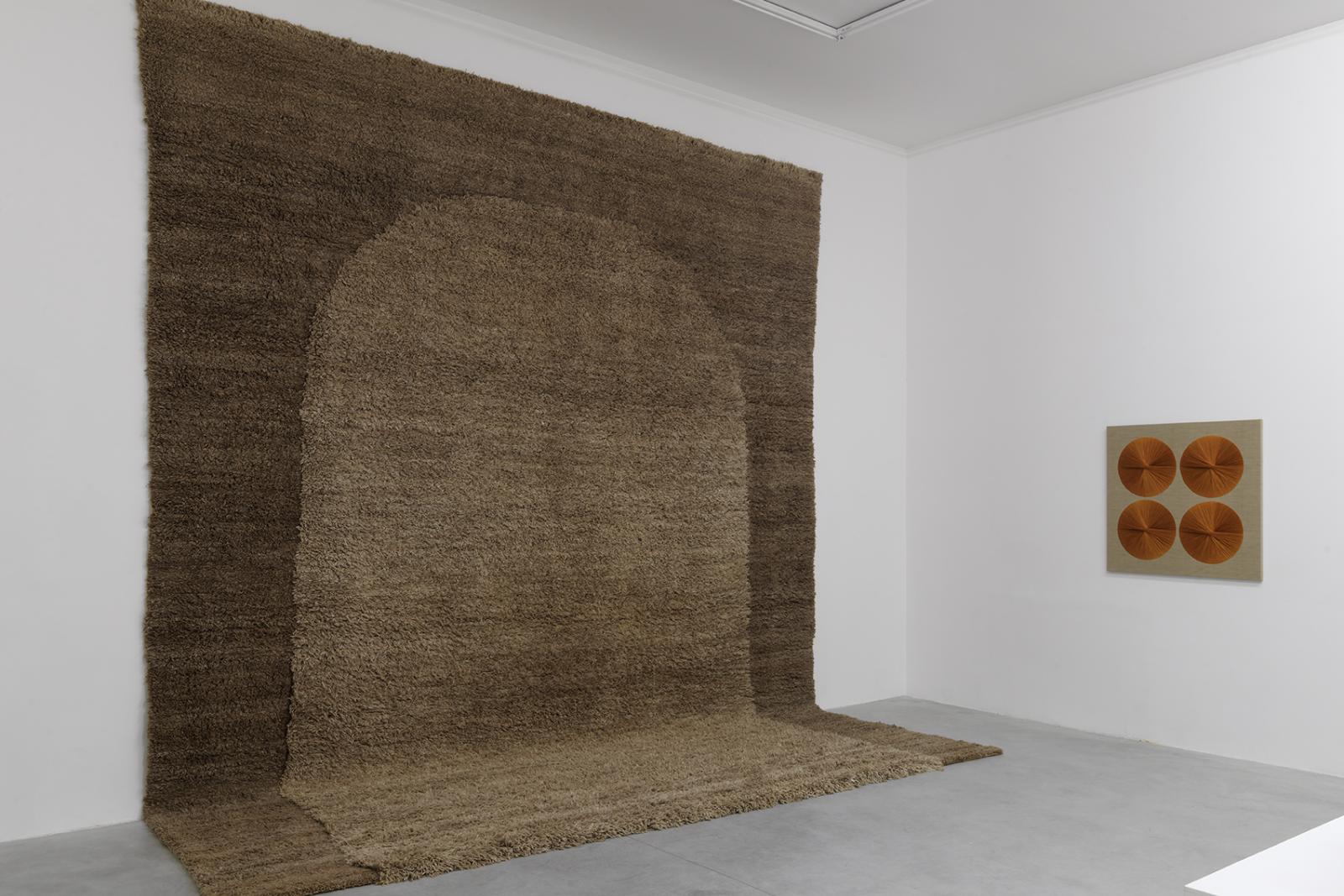 ---
Born in 1934 in Hastings, Nebraska, USA.
---
In the 1950s Sheila Hicks has studied at the Yale University of Art and Architecture under the guidance of Josef Albers, former teacher at the Bauhaus and initiator of Op Art, and George Kubler, historian of Latin American art, who advised Hicks while writing her thesis on pre-Inca textiles. During her travels to Mexico and South America she mastered the weaving techniques of indigenous people. After graduation, she lived in Mexico for a few years, before moving to Paris in 1964, where she still lives and works today.
Sheila Hicks is known for her extremely meticulous work of textile and weaving that vary in size from miniature to monumental. She often creates her pieces with precious natural fibers like silk or wool, but also with synthetic fibers, which she sometimes has helped developing. Her work, which can be regarded as a crossover between art, design and architecture, has not gained instant recognition from the contemporary art world. It stayed the same over years however, without giving in on trends or different currents, and currently her work can be found in the collections of the most prestigious museums around the world, such as the Victoria & Albert Museum, London, Centre Pompidou, Paris, Museum of Modern Art, Tokyo, Museo de Bellas Artes, Santiago, Museum of Modern Art, New York, The Metropolitan Museum of Art, New York.
Works from various periods are presented in Le Consortium. Some of the artworks have rarely been exhibited before. The Soft Stones (2013-2014), part of the Lares and Penates1 series (started in 1990) are woven balls containing clothes and fabrics that have a special emotional value to employees of Le Consortium. Moroccan Prayer Rug (1966) hangs on one of the walls of the exhibition room. It is a large prayer rug made of wool. These rugs are usually richly decorated, but this one is rather minimalistic. Almost monochrome, it simply represents a light arcade, the mihrab, the door leading into the light. It helps to orientate towards Mecca during prayer. The work Quatre Soleils Sahariens (1971), made out of embroidered circles of silk on a linen canvas, follows the extensive work made in 1966-67 for the conference room of the Ford Foundation that consists of 648 circles on a canvas. Banisteriopsis Ciel (1968-1970) is placed in the middle of the room. It's a soft sculpture made of linen and silk that recalls Sheila Hicks' wish: "My intention is to evoke the softness of textiles and what I call their 'soft logic'. In the world of architecture where 'hard' materials and an extremely rigorous logic prevail, it seems necessary to me to contrast that by reserving a special place for soft materials organized in a flexible logic. The soft and flexible fibres that I use in my work achieve that human spirit."2
1 The names of the Roman deities for the protection of family and home.
2 Sheila Hicks, Soft World, 1991