Curated by Balthazar Lovay et Le Consortium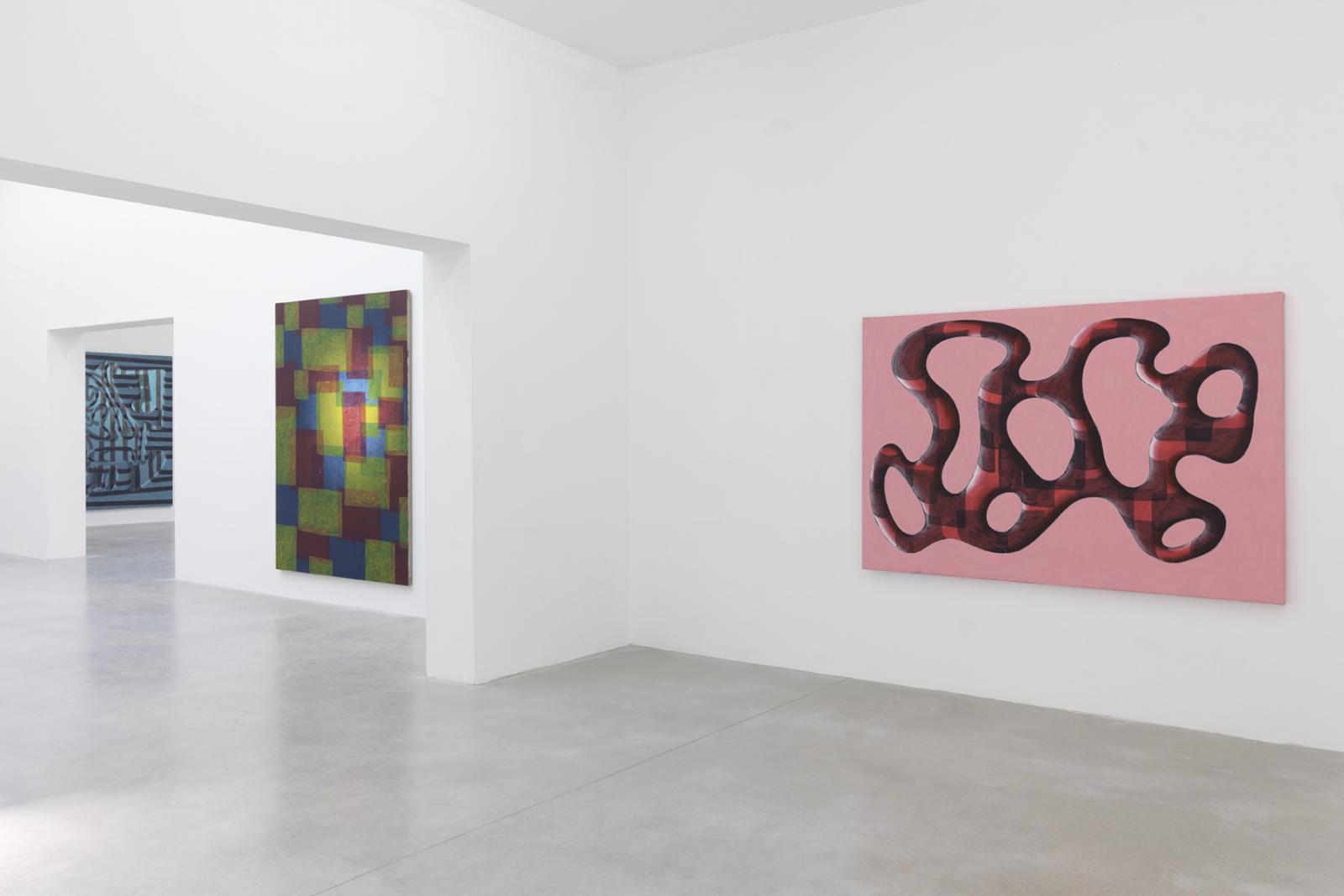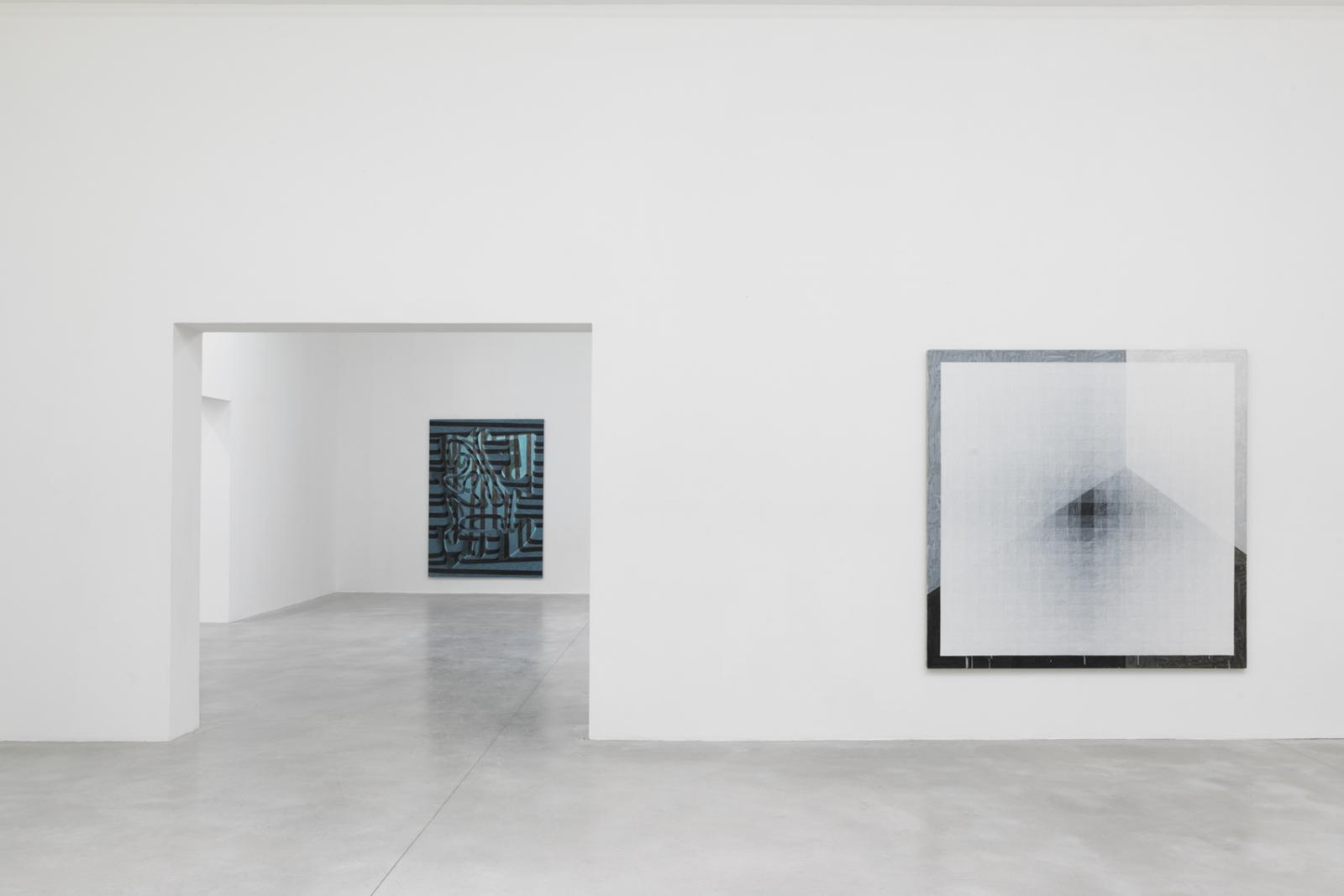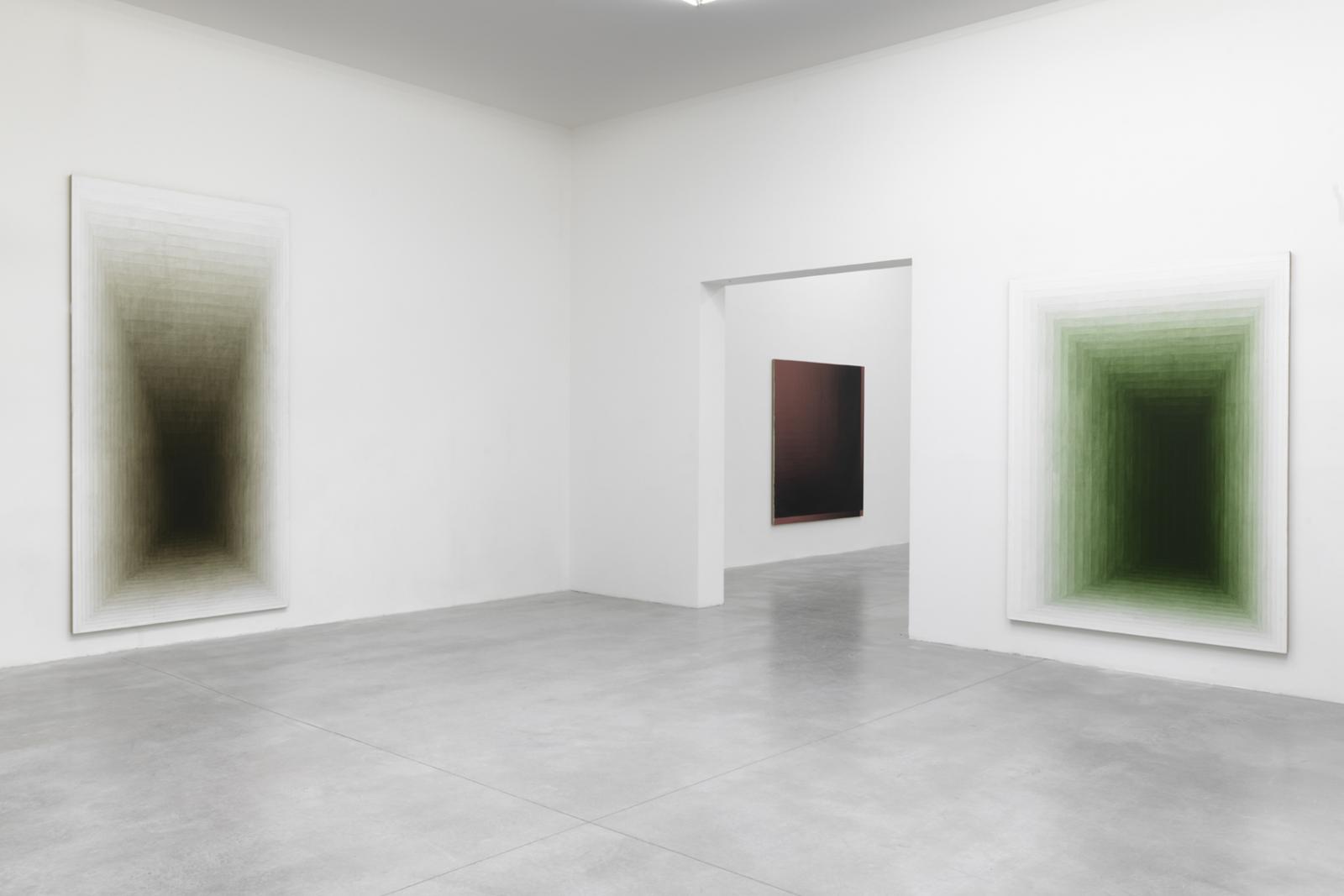 Coproduction: Fri Art Kunsthalle, Fribourg
With the support of: Mondriaan Funds
Thanks: Sorry We're Closed, Brussels
Has Been assembles a selection of works created in New York between 1983 and 1988 by the Dutch painter Peter Schuyff, born in 1958 in Baarn, in The Netherlands. This exhibition, which Le Consortium organises together with the Kunsthalle Fri Art in Fribourg, Switzerland, functions as the first retrospective gaze on the first part of the artist's career.
Most of the paintings are shown in Fribourg (February 11 - June 18, 2017) and Dijon for the first time in more than thirty years. Even though they have been exhibited in important institutions at the time (the galleries Pat Hearn in New York and Paul Maenz in Cologne or at the Centre d'art contemporain de Genève), these works have remained out of the public eye and their reproductions had almost stopped circulating.
This generous panorama recounting the development of the artist's practice, from his first paintings with acrylics, called "biomorphic" and instilled with a very particular kind of humour, dating from 1983, to the large abstract and pared-down compositions of 1988. The exhibition narrates a short period of time during which Schuyff constantly redefined his emerging visual language, appearing on several overlapping series. The retrospective is supplemented by a group of recent sculptures undertaken on whole tree trunks. These totems represent organic and cartoonesque forms. It is as if they had invited themselves, as a three-dimensional echoes, to join all the artist's early "biomorphic" paintings.
These different series of works put the multiple histories of abstraction back into play. Despite the fact that this artistic vocabulary seems to have worn out in the 80s, Schuyff, amongst other artists of this period, has brought it back to life by reappropriating its visual codes. He combines this recapture with a pictorial technique inspired by premodern know-hows and light effects obtained by applying successive and thin layers of very diluted paint. Captivating compositions emerge out of this encounter, due to their visual impact and the complexities of the references which they are made out of.
Schuyff's work is strongly linked to the New-York scene of the 80s, where an ebullient artistic climate prevailed. Within a small number of years, a dynamic art scene developed in the East Village, a neighborhood that thought of itself as a counter-model to the Reaganite ideals of the American urban society.
The decade of the 80s looked like an ideological minefield for young creators, especially for painters. While the conservative art milieu as well as the market were enthusiastic about the comeback of modernist painting (via, for instance, Neo-expressionism and Transavanguardia), other groups influenced by postmodern theories, feminism and French post-structuralist writings (appropriation, Neo-Geo), disapproved of this return to weak critical implication and a general proximity to mercantilism. As for the work of Schuyff, it expresses a strong distancing from the seriousness of these theories.
It's not within the perspective of a critical discourse on the fetishism of signs that Schuyff appropriates the historical codes of painting. He does so in order to create his own and novel universe – formally and poetically – generated by his obsessions for abstraction and other historical references.
His work is, to a certain extent, expressly linked to the history of painting as a specific medium. Schuyff has thus sometimes been wrongly assimilated to or classified alongside the Neo-Geo movement to which he has never really belonged to. This erroneous interpretation most likely explains part of the amnesia which surrounds his work. The art world of the 90s – a time during which institutional critique and reflections inherited from conceptual art has resurfaced – has rapidly classified Schuyff's work and has harshly judged it for its commercial success and its positioning outside of the critical debates of the time.
Nowadays, thirty years later, the retrospective gaze on this period allows for a set of new considerations which offers to re-evaluate this work in the light of the current developments in contemporary art and its multiple modes of expression.
Schuyff arrived in New York in the 80s and quickly joined its art scene. He discovered the first shows of artists as different from each other as Ross Bleckner and Donals Baechler, which clearly influenced the young artist. This artistic emulation and its multiples variations spread through his biomorphic series (1983-1985). The chromatic choices and the exuberant forms of these canvases also remind oneself of what was described as "Pop Surrealism" at the time. The term was coined the artist Kenny Sharf who used it in order to describe his own work: a mix of urban culture, psychedelics, and surrealism (in the same period, one could mention Nina Childress and the Ripoulin Brothers in France, Milan Kunk in Eastern Europe, and Andreas Dobler in Switzerland working along similar lines). If Kenny Sharf thinks his unconscious to be haunted by Pop imagery, Peter Schuyff's is peopled by abstract and obsessive figures who only find their liberation on the space of the canvas.
Set free from critical discourse, the artist becomes a mnemonic catalyst through whom the uninterrupted flux of signs passes. The references to geometrical painting and to organic forms celebrate together this festive as well as candid period and highlight the artist's subtle humour. Schuyff considers historical abstraction as being a "remnant for antiquarians" and revives its spectres - symbolically dead for many years. This clever mix of humour and historical references is also to be seen in the works compounded of imprecise and ghostly rectangles, only slightly sketched out on minimalist backgrounds made out of diluted painting (1984-1985). These confusing entities lite- rally hover in front of monochrome backdrops, they then progressively haunt pseudo-architectural spaces, like the ectoplasms from 19th century spirit photographs, of which Schyuff has a collection.
Light effects and colour gradients provide volume to the backgrounds which slowly resurface in order to devour the canvas's forefront (1985). This evolution towards a simplification of Schuyff's visual language is asserted in sub- sequent works (1985 and 1986). These are all built on the same principle: one or several off-screen sources of light illuminate a repetitive motif that structures the space of the canvas. This grid simultaneously stresses the planeness of the medium while bestowing an intense optical depth to the motifs. The game with the physical possibilities given by color, through its transparency or its density, is found throughout his work, working like a guideline. Lines of construction drawn with a pencil and stains of paint left visible enable him to demystify the use of classic and illusionist technics, hinting at the planeness of the pictorial structure and its constitutive attributes (canvas, paint, surface). The particular force of Schuyff's paintings is to be found in the visual resolution of these contradictions (illusion of depth versus planeness of the medium).
The exhibition closes on a series of canvases from 1987 and 1988. Their starkness and their simplicity express the completion of this period. After the unification of the first and second plane, lighting effects were still to be integrated. In preceding years, they were still superimposed on the motifs. In the last paintings of the show, the effects of light and the geometrical grids have become inseparable. The grid structures the successions of color shadings which produce strong spectral expressions or abyssal blacks.
To confront oneself to the paintings of Peter Schuyff gives one the opportunity to apprehend under new conditions the present considerations on the medium of painting. Between perpetual re-assessments and the multiple initiatives aiming at confining, historicizing, and mapping the field (see, amongst others, the recent exhibitions expositions "Painting 2.0: Expression in the Information Age", Museum Brandhorst, Munich, 14 November 2015 – 30 April 2016 or "Fast Forward, Painting from the 80's", Whitney Museum, New York, 27 January – 14 May 2017), the pictorial findings of Schuyff are all the more contemporary as they stand in an unstable position and lead both towards a synthesis as towards an antithesis of these past and present debates.
— Balthazar Lovay
---