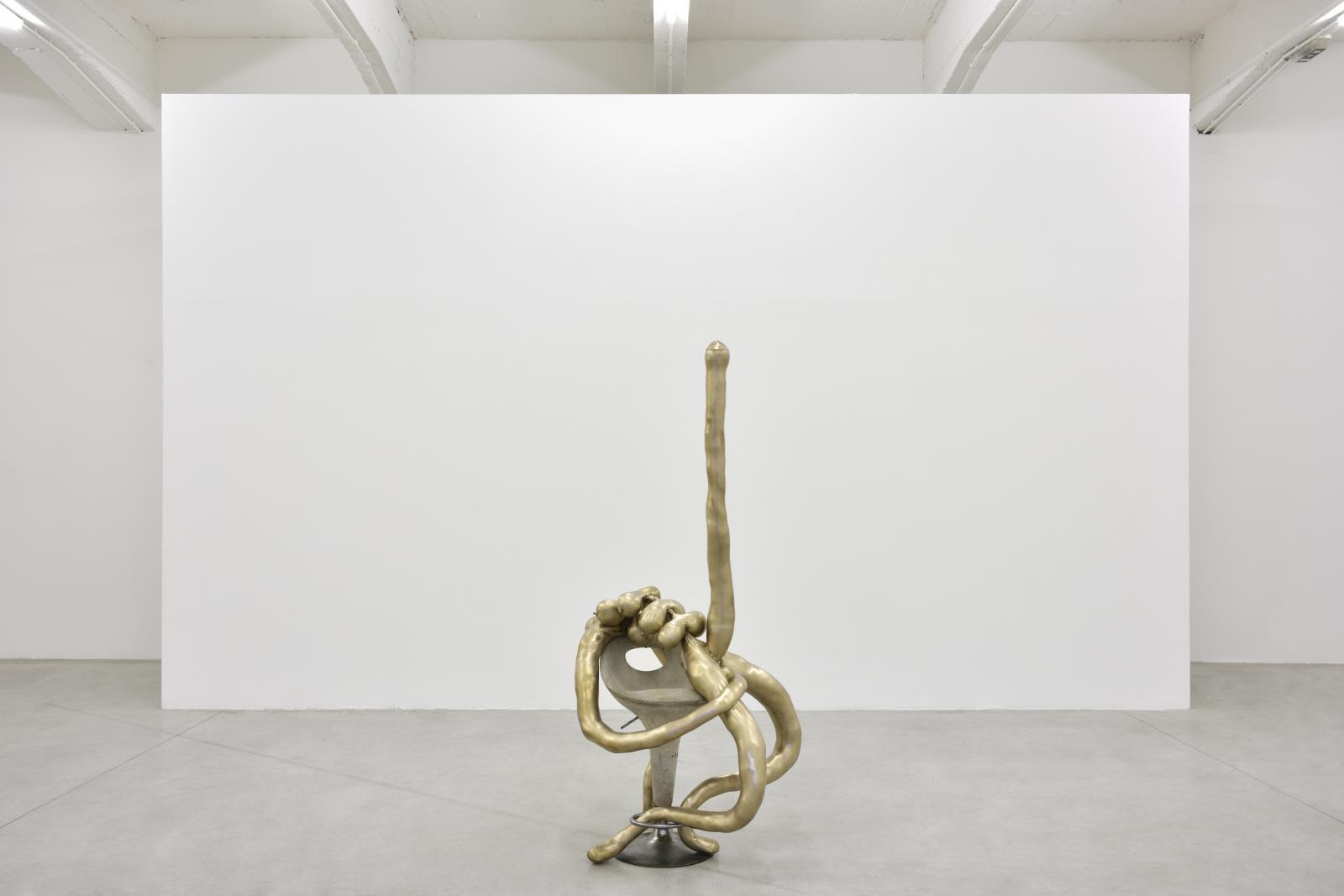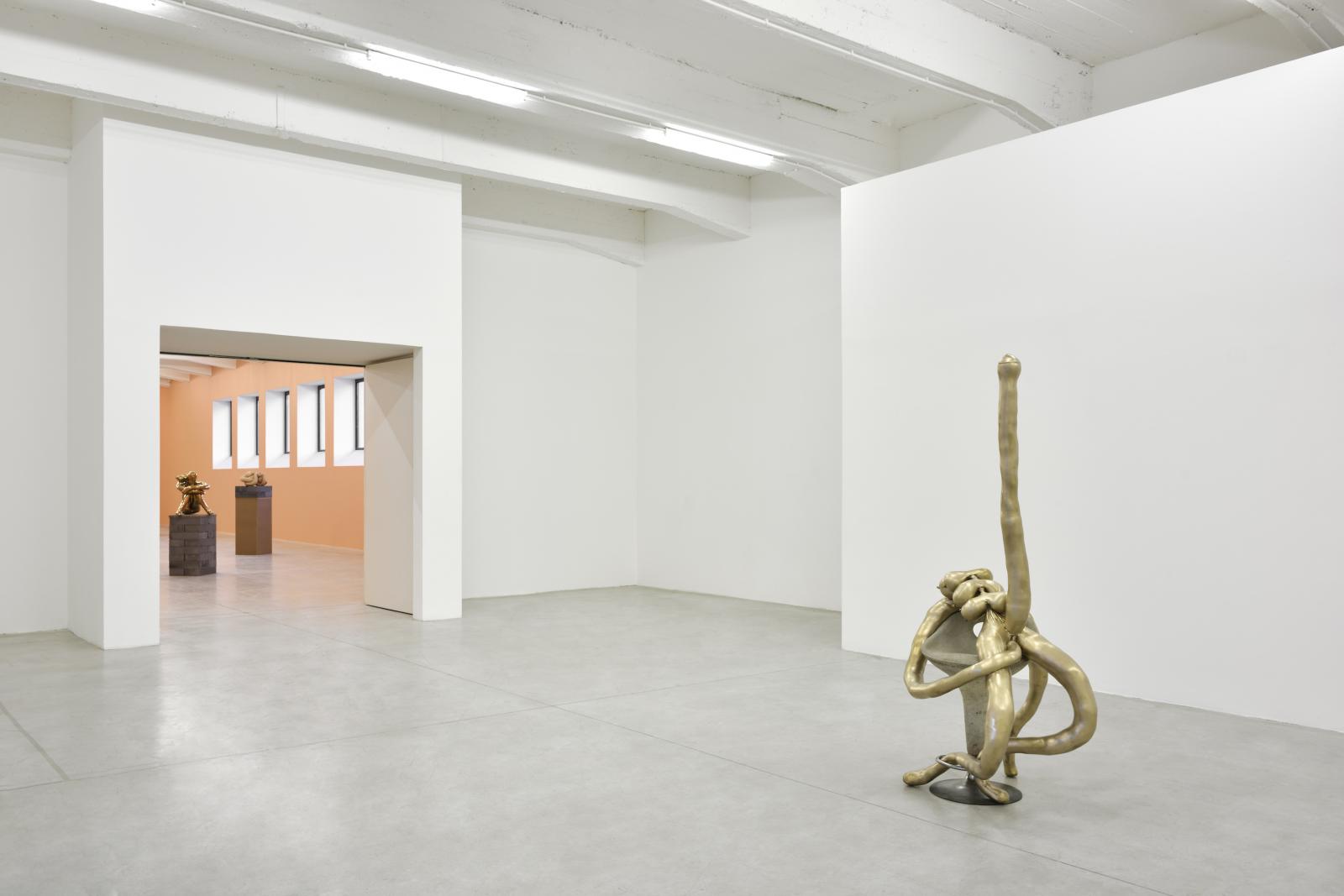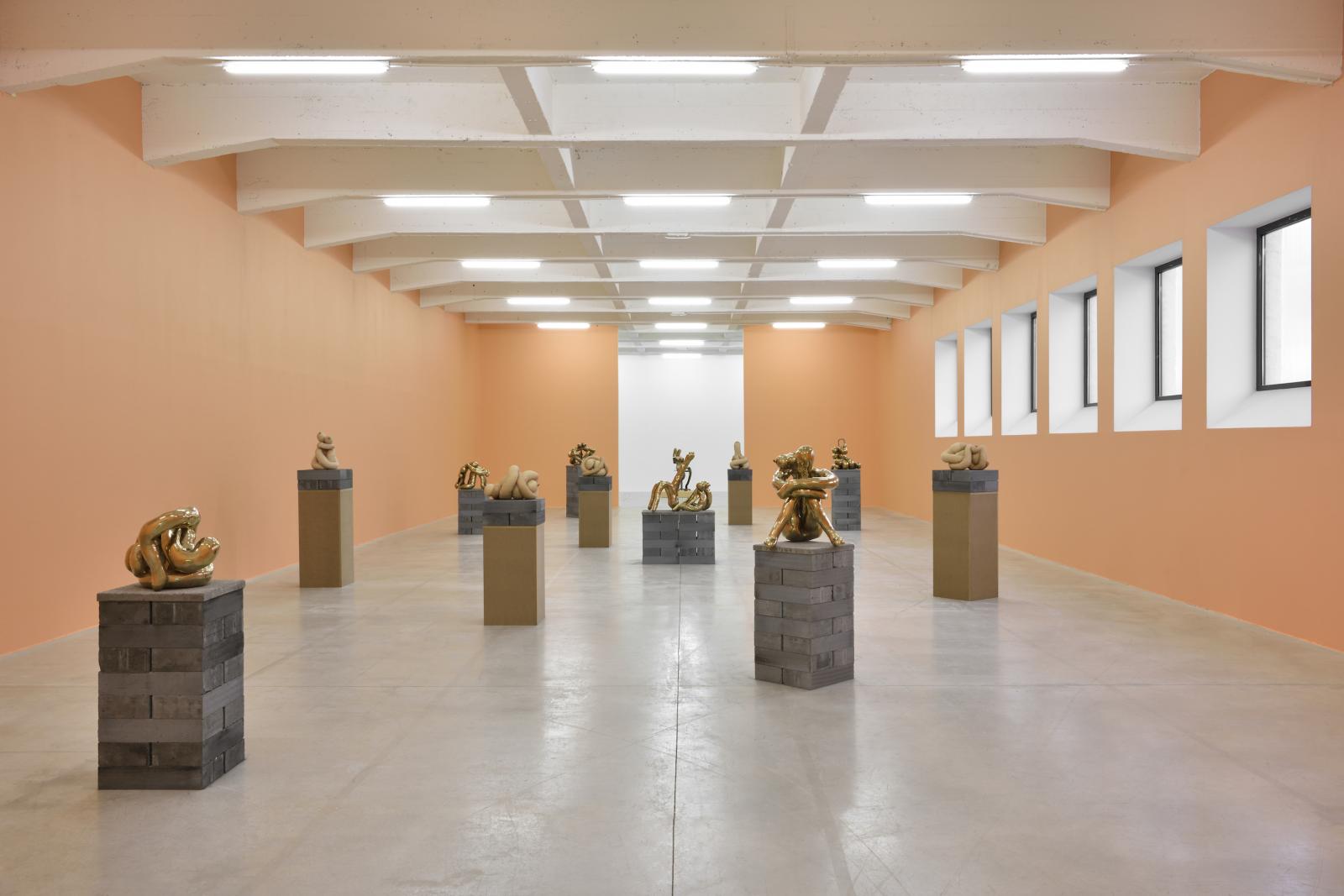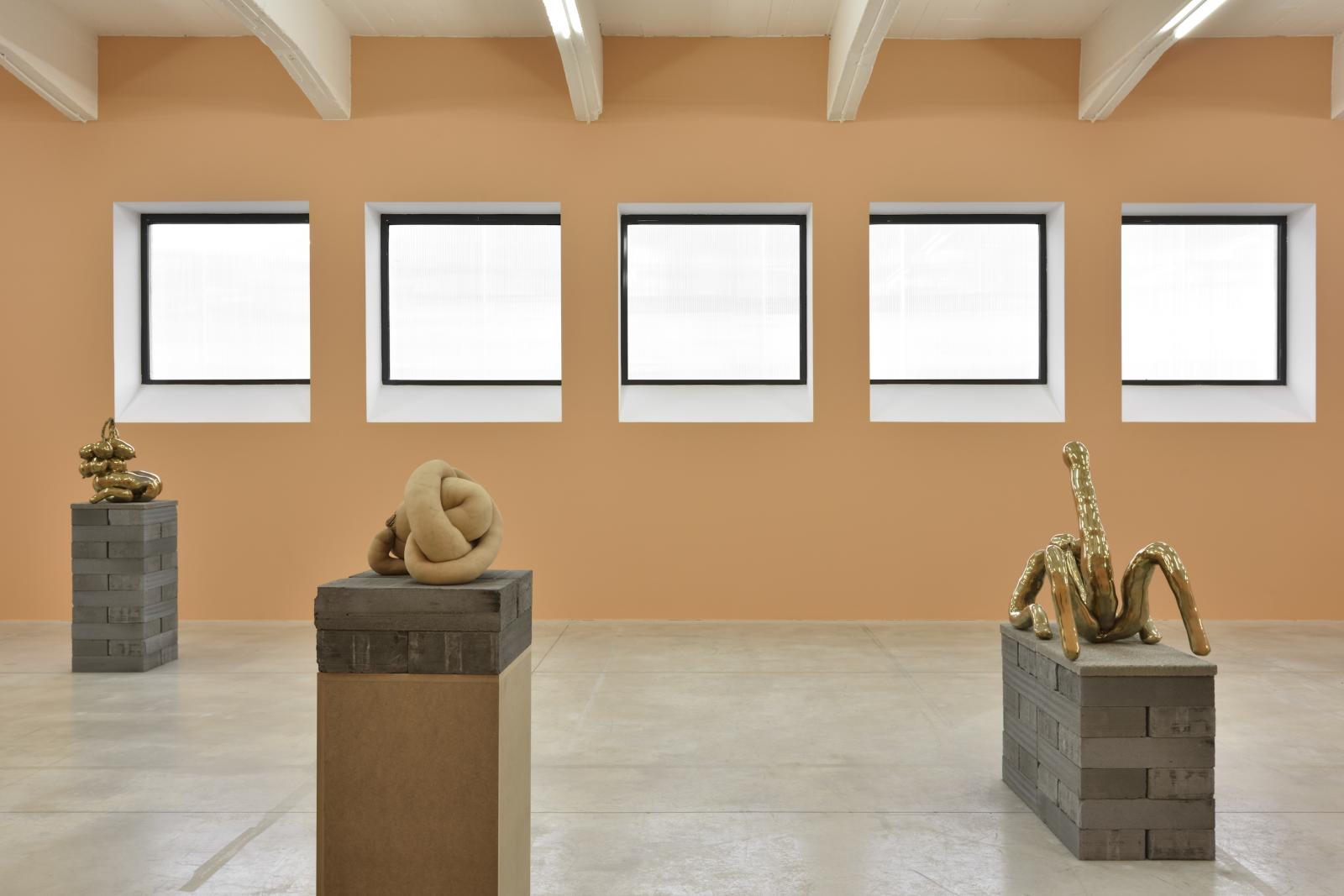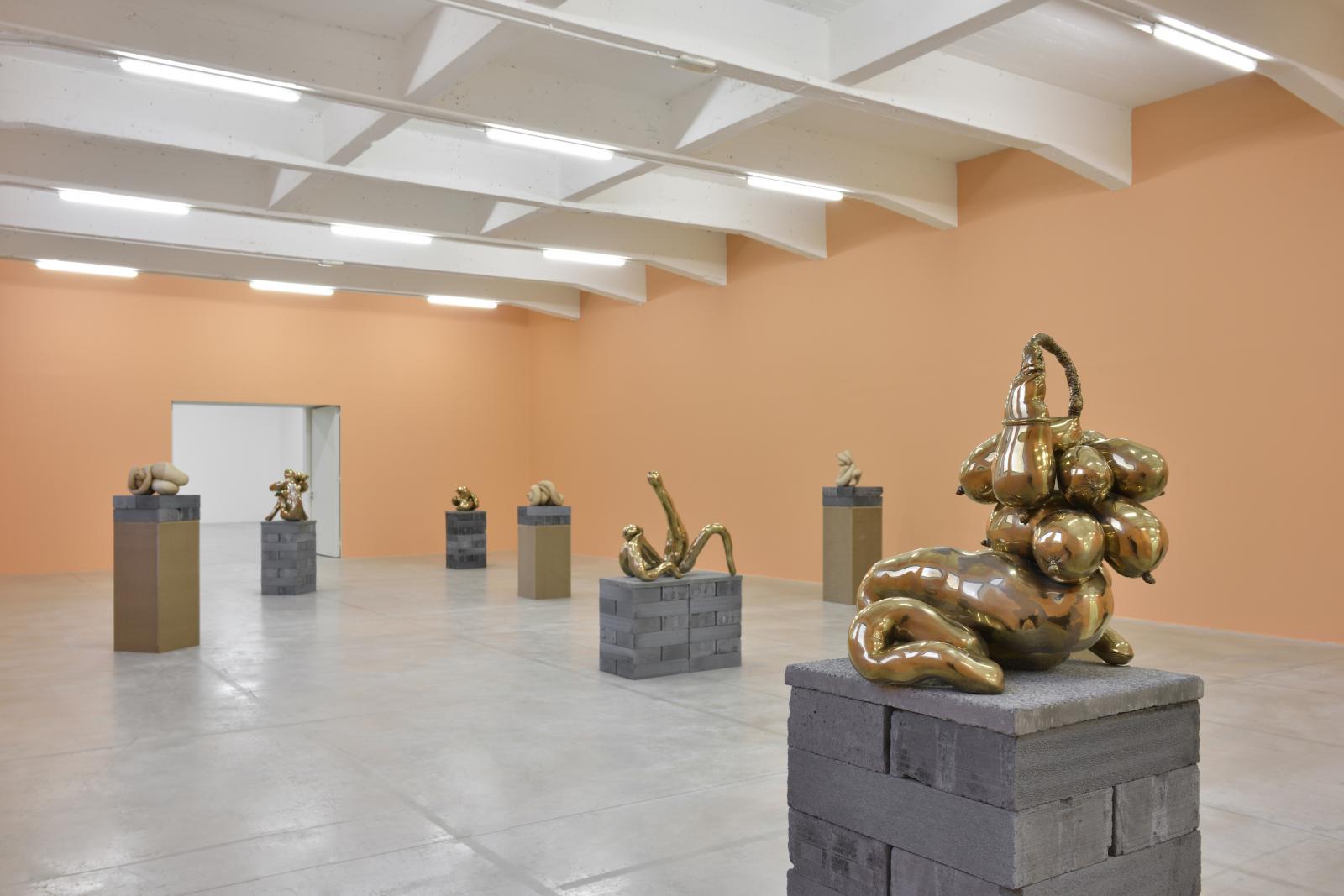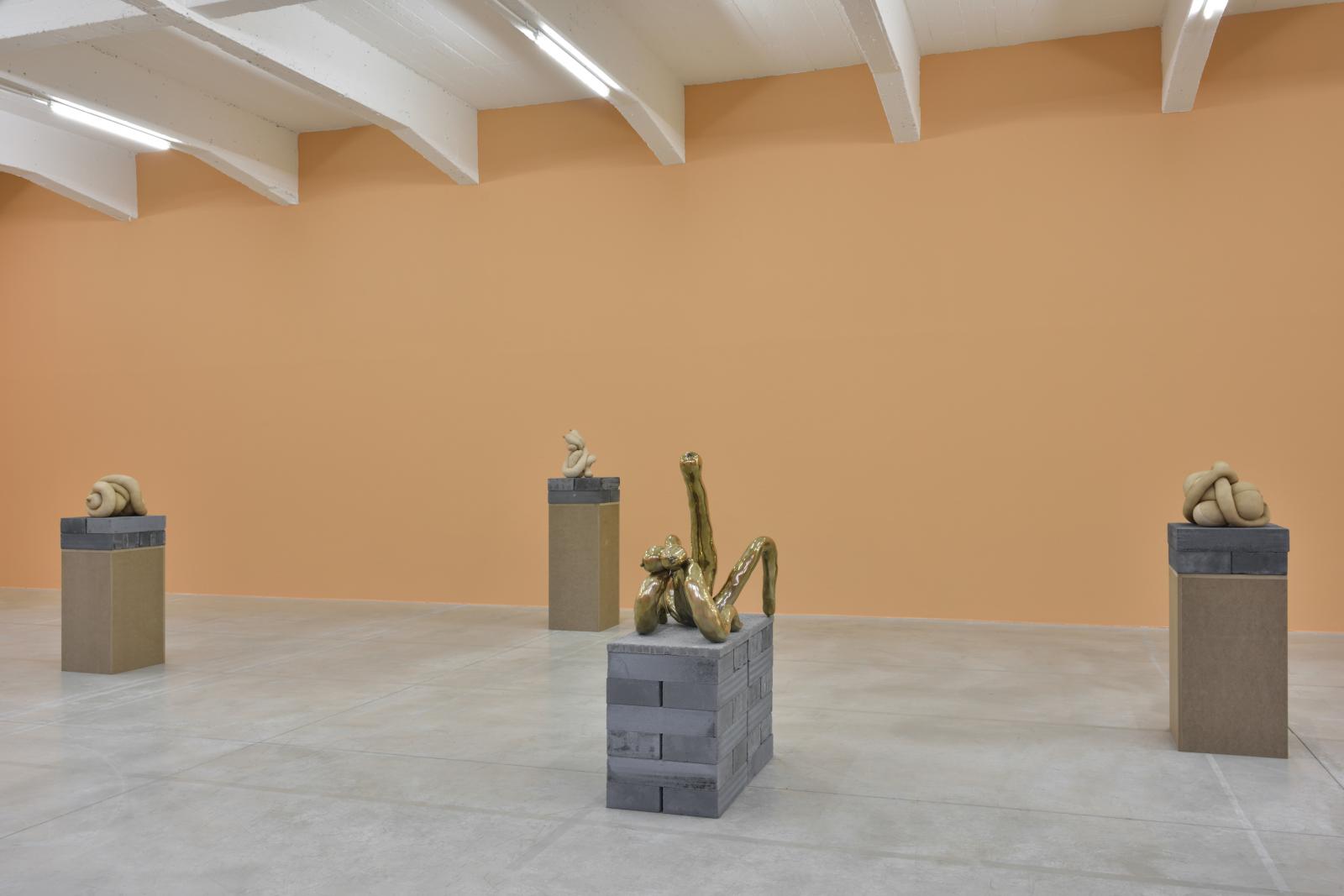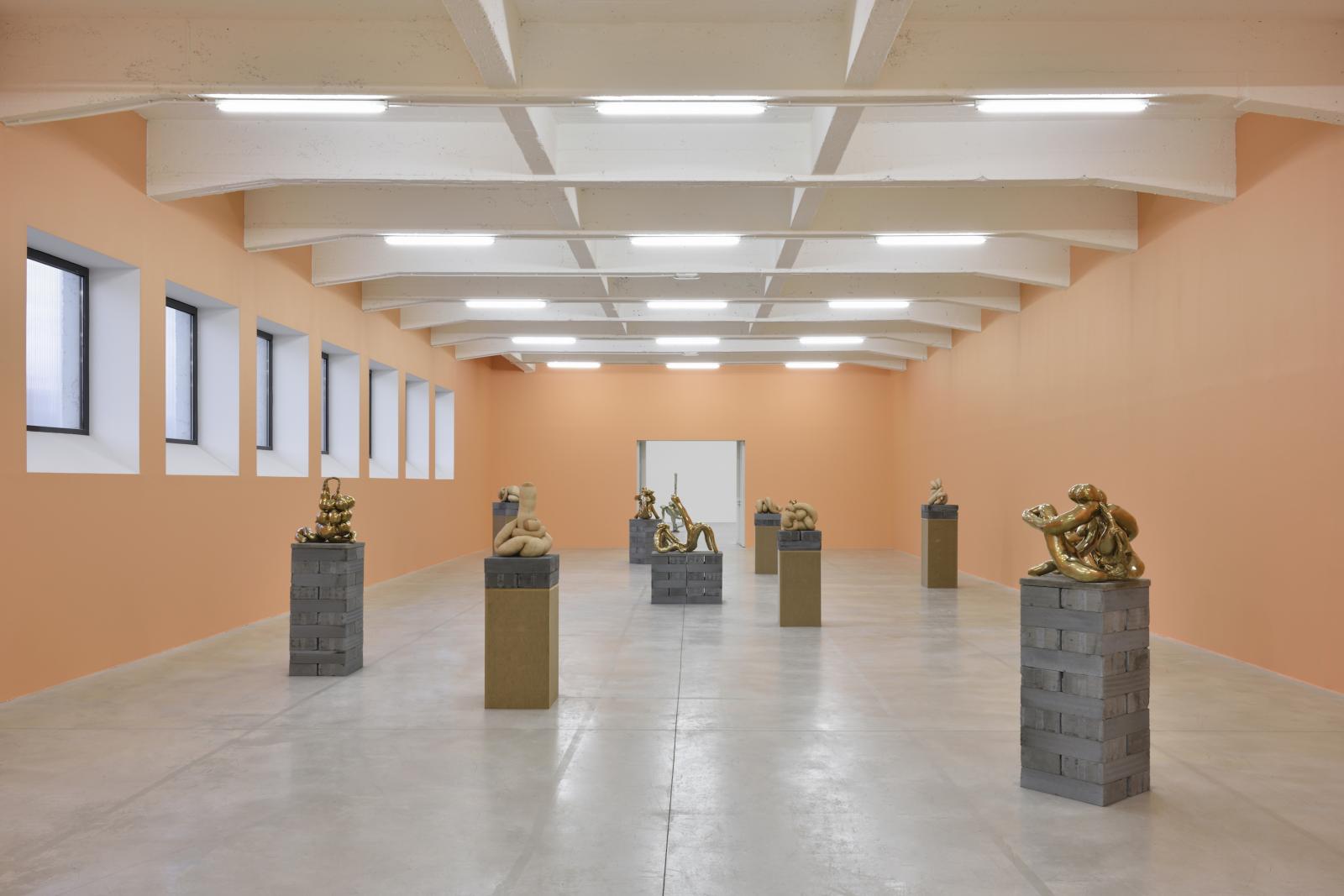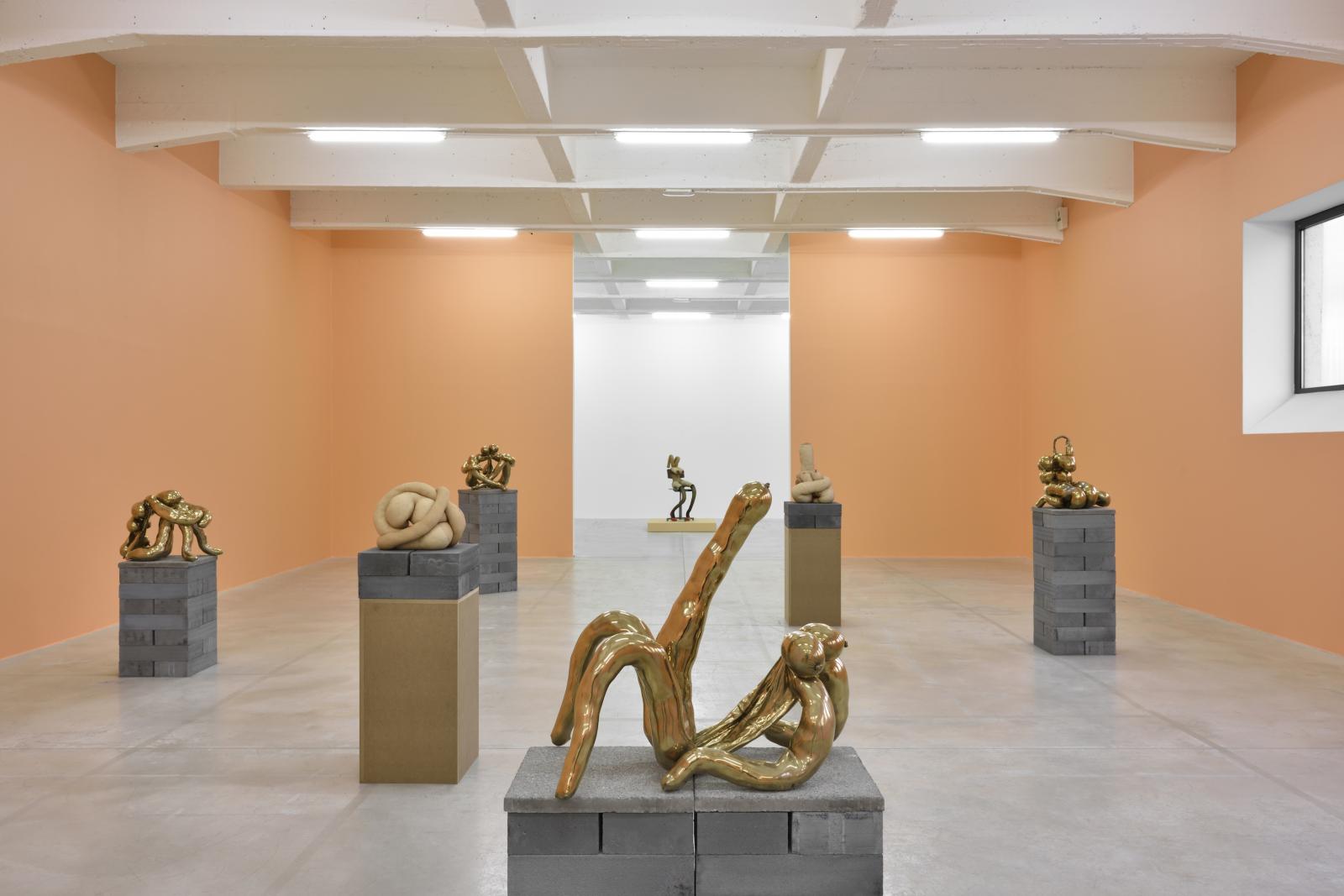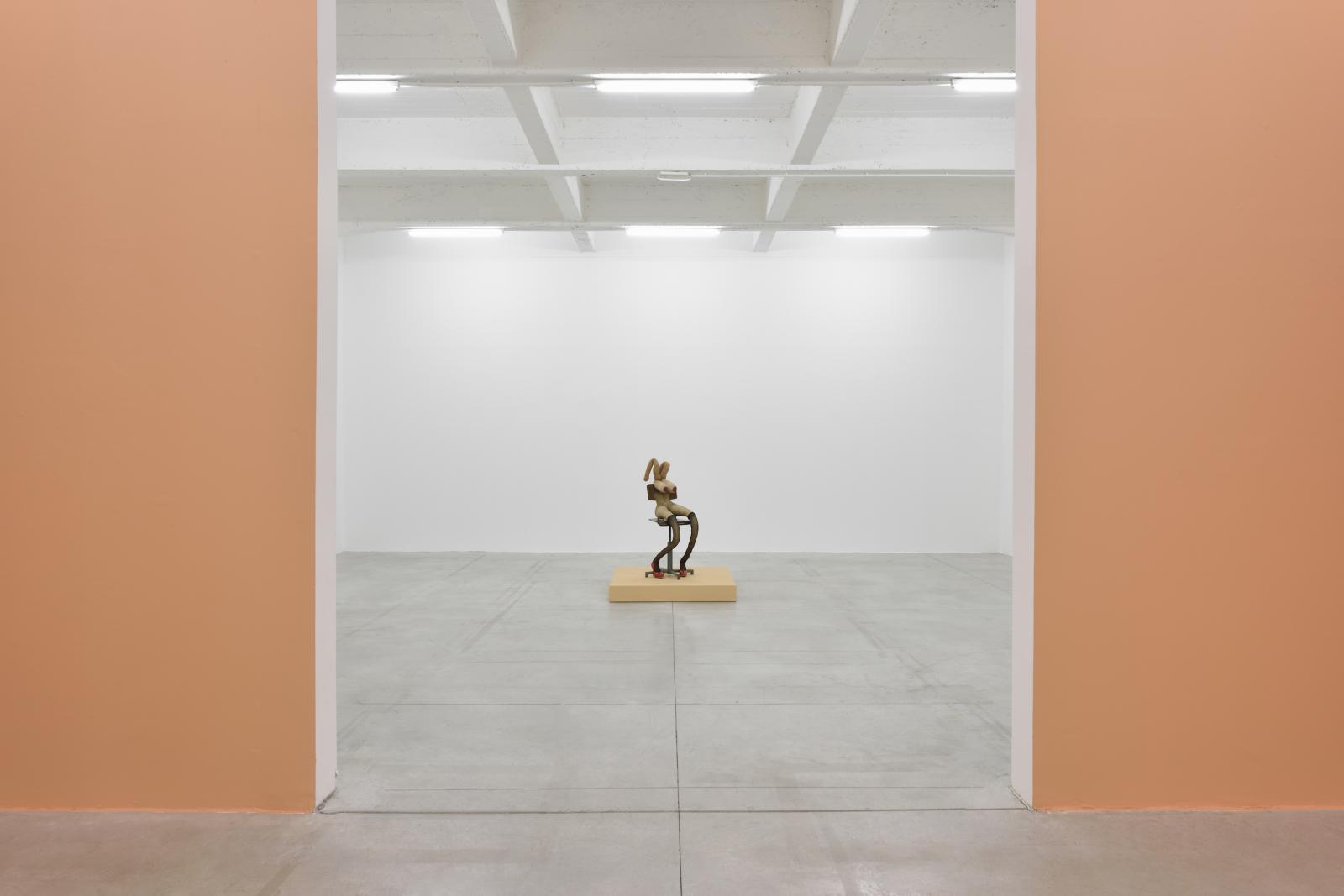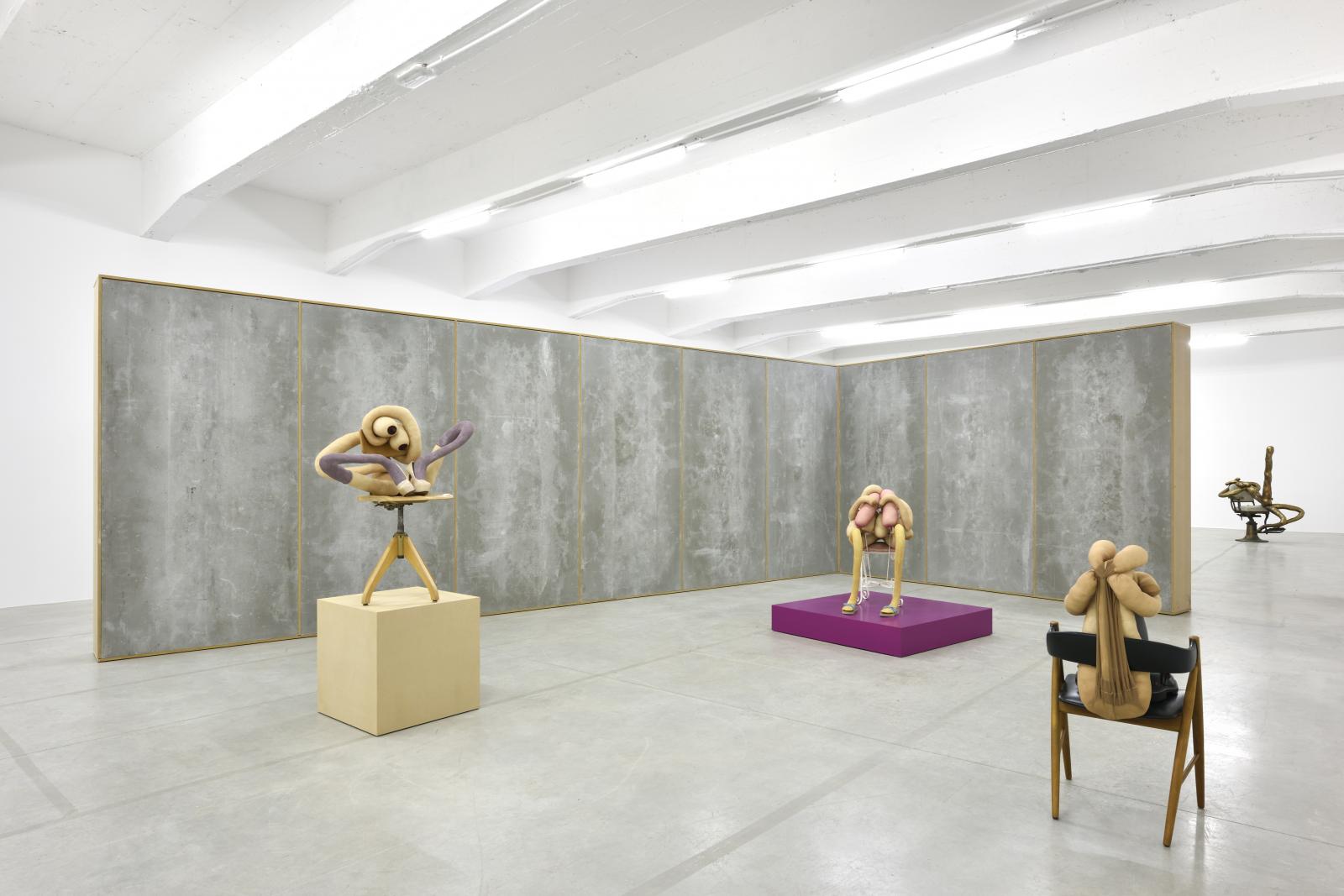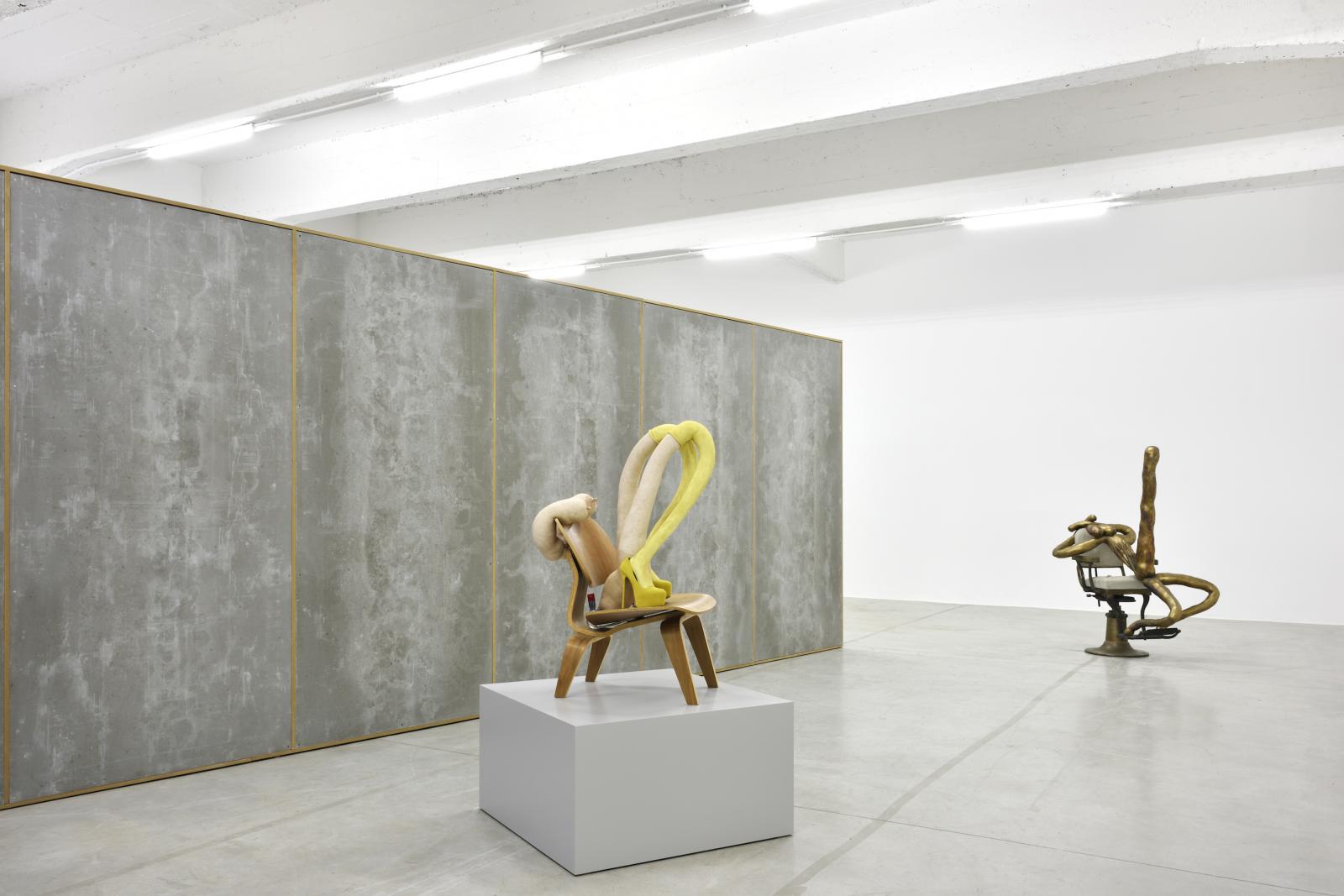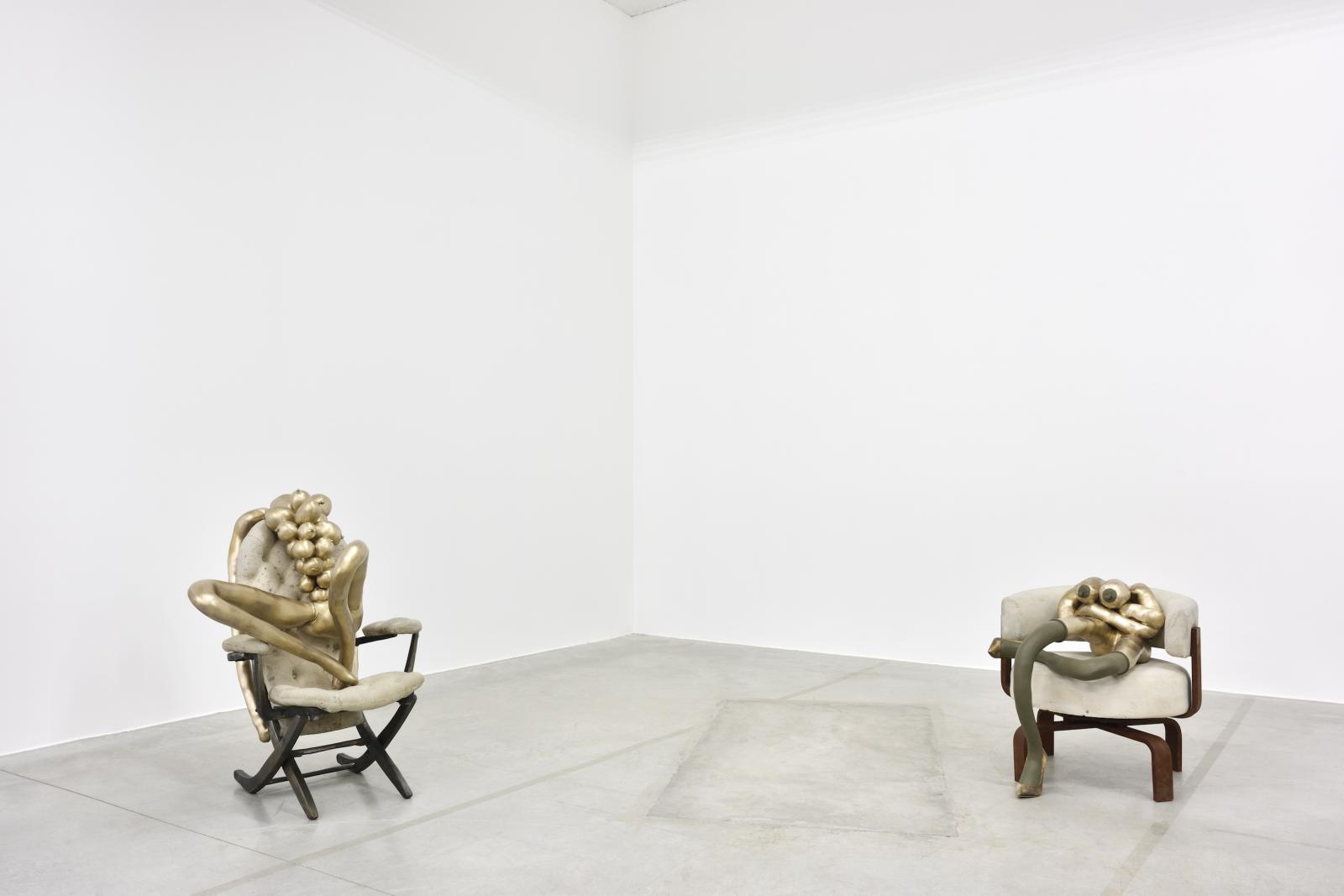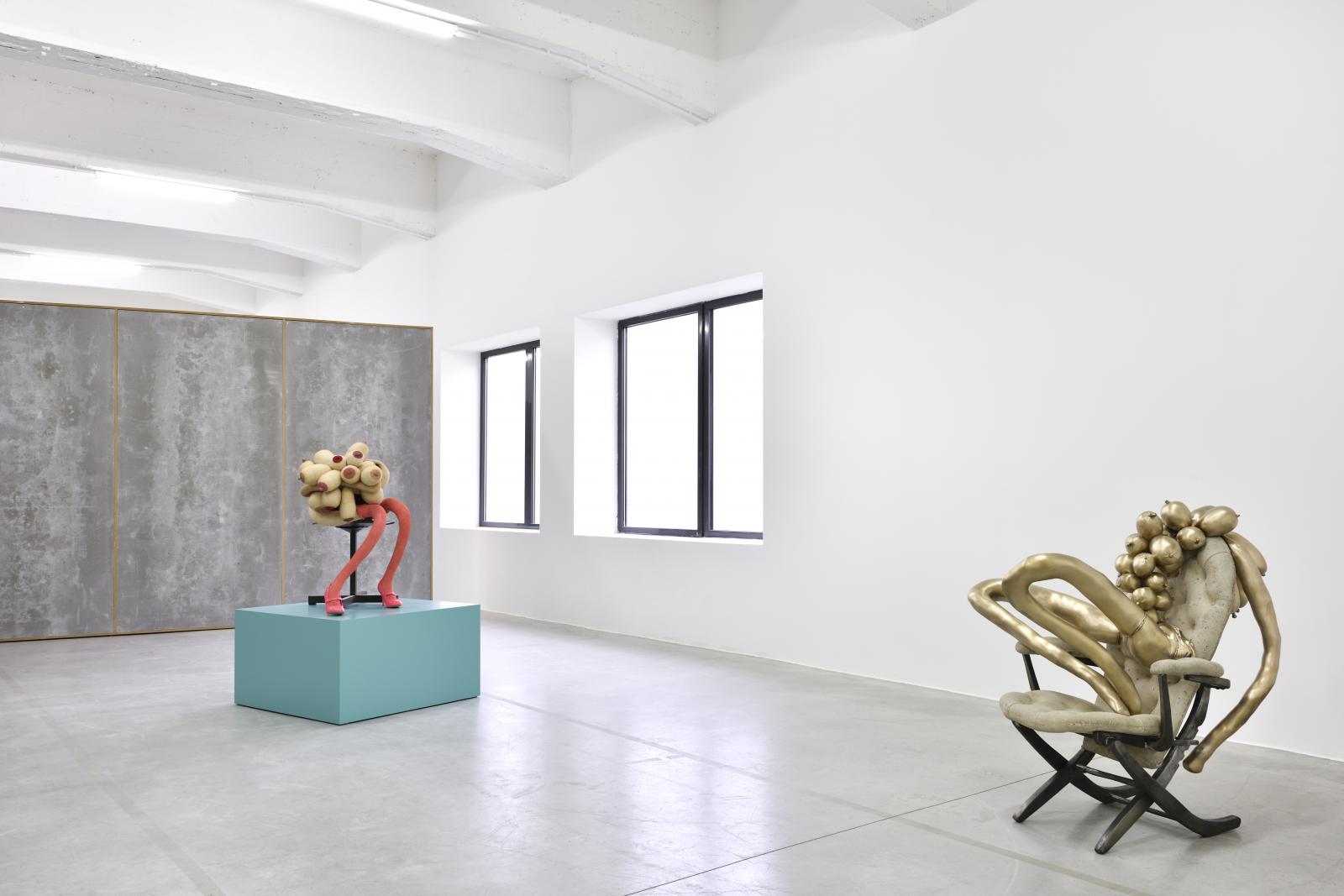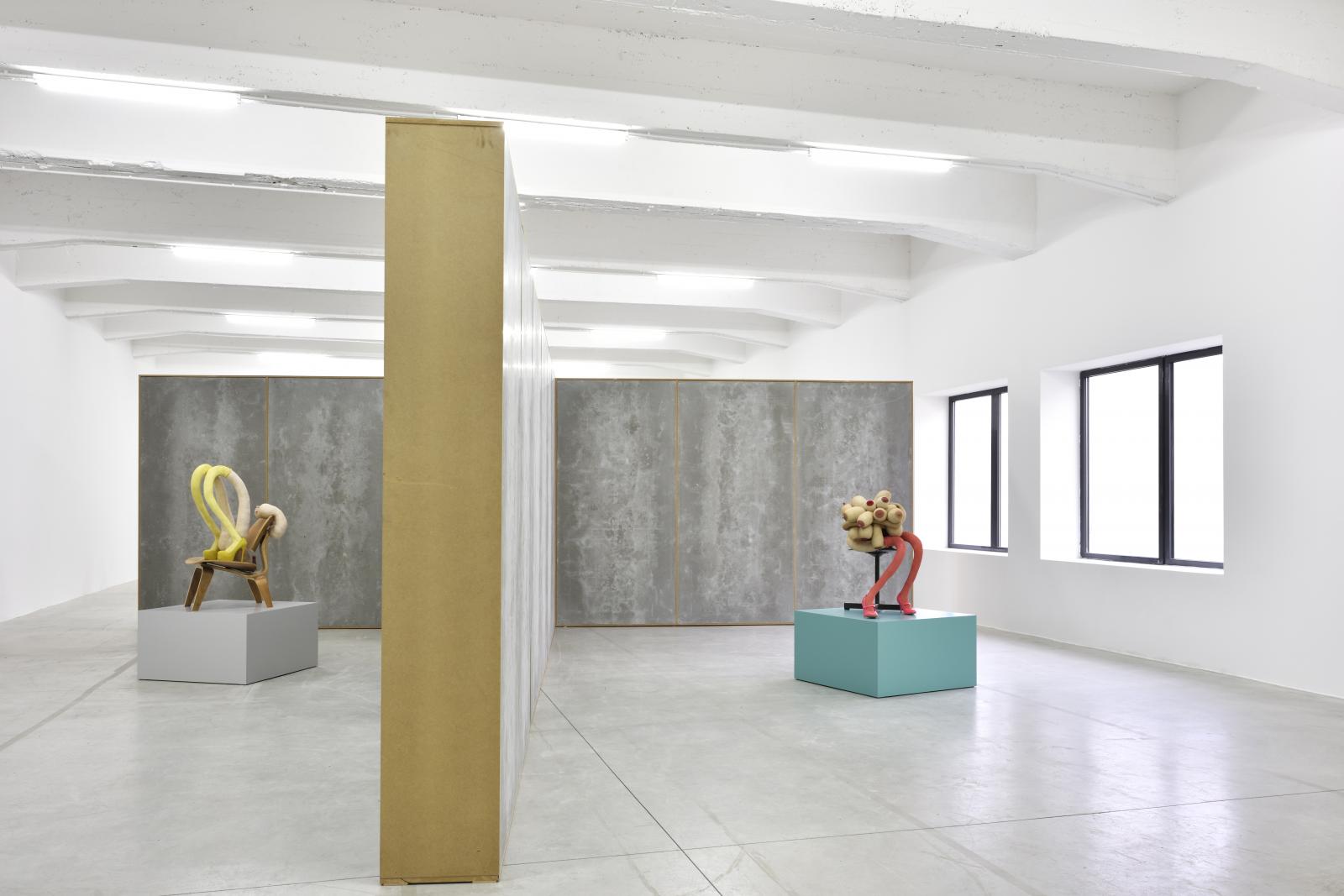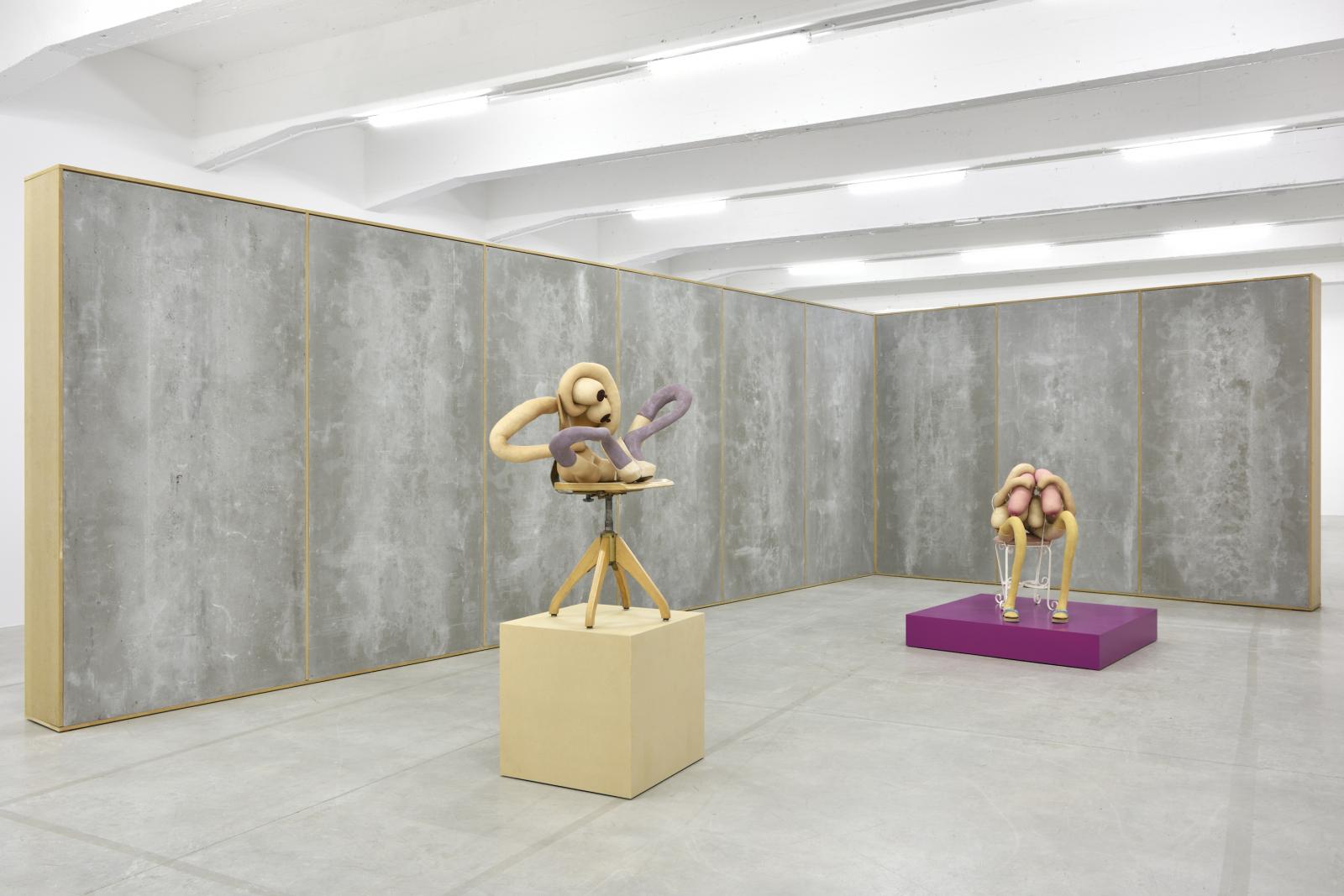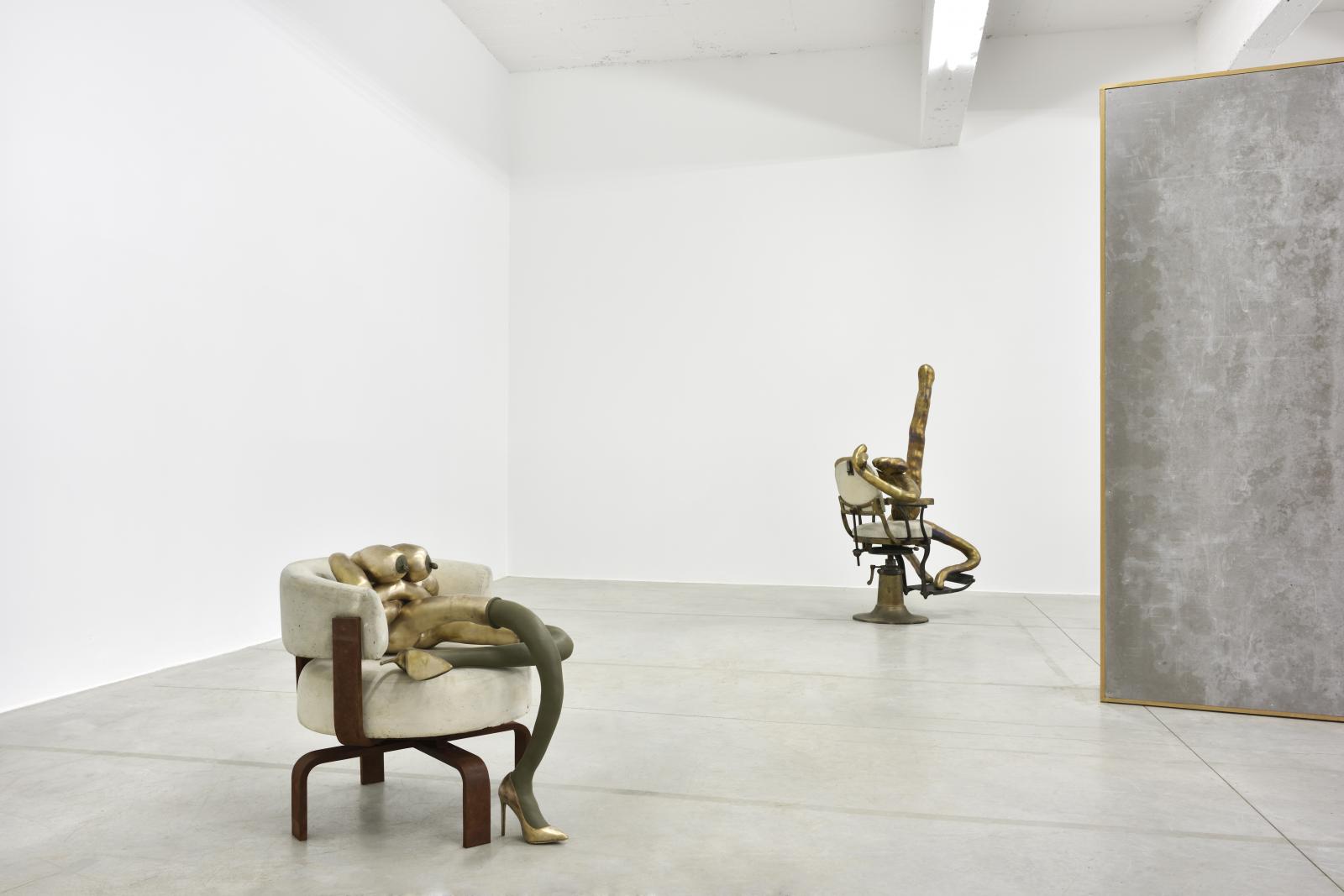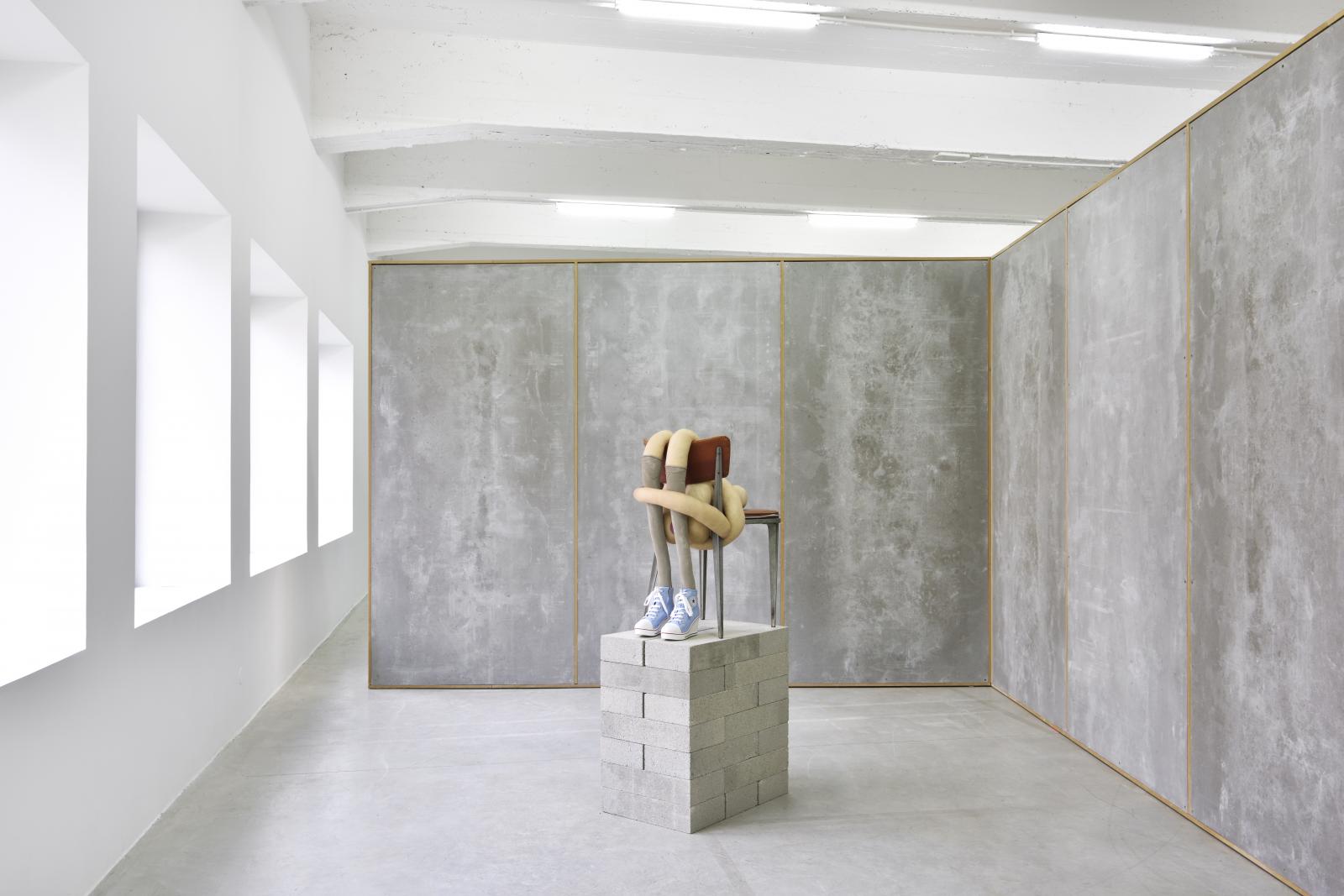 ---
Sarah Lucas, 1962 (London)
---
Thank you: Sadie Coles HQ, London; Gladstone Gallery, New York, Brussels.
With the generous support of FUNDACIÓN ALMINE Y BERNARD RUIZ-PICASSO PARA EL ARTE
---
In the collective imagination shaped by art history of the last fifty years, Sarah Lucas' position is of the type usually reserved for those troublemakers who make indiscipline into a way of life, if not into an art form. A Goldsmiths College alumna, she majored in sculpture (her recent color explorations making her later regret she didn't study painting instead) and is associated with the Young British Artists (she participated in the Freeze show, which ultimately became their seminal founding event). Inevitably she is linked to the sculptures that legitimately made her successful, most specifically Au naturel, (1994),
a mattress propped up against a wall on which two oranges and a cucumber mimic male genitals, while on the side two melons and a water bucket represent a female character. In Two Fried Eggs and a Kebab (1992), a kebab has supplanted the spot where a vagina would be on a body transformed into a table, while two fried eggs act as breasts—when she exhibited this work for the first time, Lucas came in every morning to freshly replace the fried eggs. She also attired herself with fried eggs in 1996 for her Self Portrait with Fried Eggs. At the time these sculptures held such a provocative charge, formally as well as in their suggested narrative, that this astonishing way of representing bodies—that is to say the main preoccupation of classical sculpture—seemed to be totally overlooked. All of Sarah Lucas' oeuvre, when considered today alongside the Bunnies and the NUDS, and in the light of their "coming out" as sculptures that share classical preoccupations, can be seen in a different light in which the representation of the body takes center stage.
Since they first appeared more than twenty years ago, Sarah Lucas' Bunnies and their genetic mutations (which she calls NUDS) have met with formal evolutions that resemble the development of an unknown species and its adaptation to the biotope of our contemporary universe. Evocative of cartoonish figures and Barbara Hepworth's sculptures alike, they constitute an almost living proof of the extraordinary abilities of the former "enfant terrible" of the Young British Artists's as a sculptor and colorist, an artist who didn't soften while her work gained a touch of classicism.
Sarah Lucas' exhibition NOT NOW DARLING at the Consortium Museum presents recent sculptures created from the most part out of stuffed pantyhose, sometimes made with cast bronze or associated with pieces of furniture (stools, office chairs, armchairs). The exhibition continues in the Consortium Museum courtyard where Champagne Maradona, a 4-meter tall stained bronze sculpture––exhibited for the first time in France––stands tall.
 
— Éric Troncy