L'Almanach 18 : Cecilia Bengolea
Curated by Stephanie Moisdon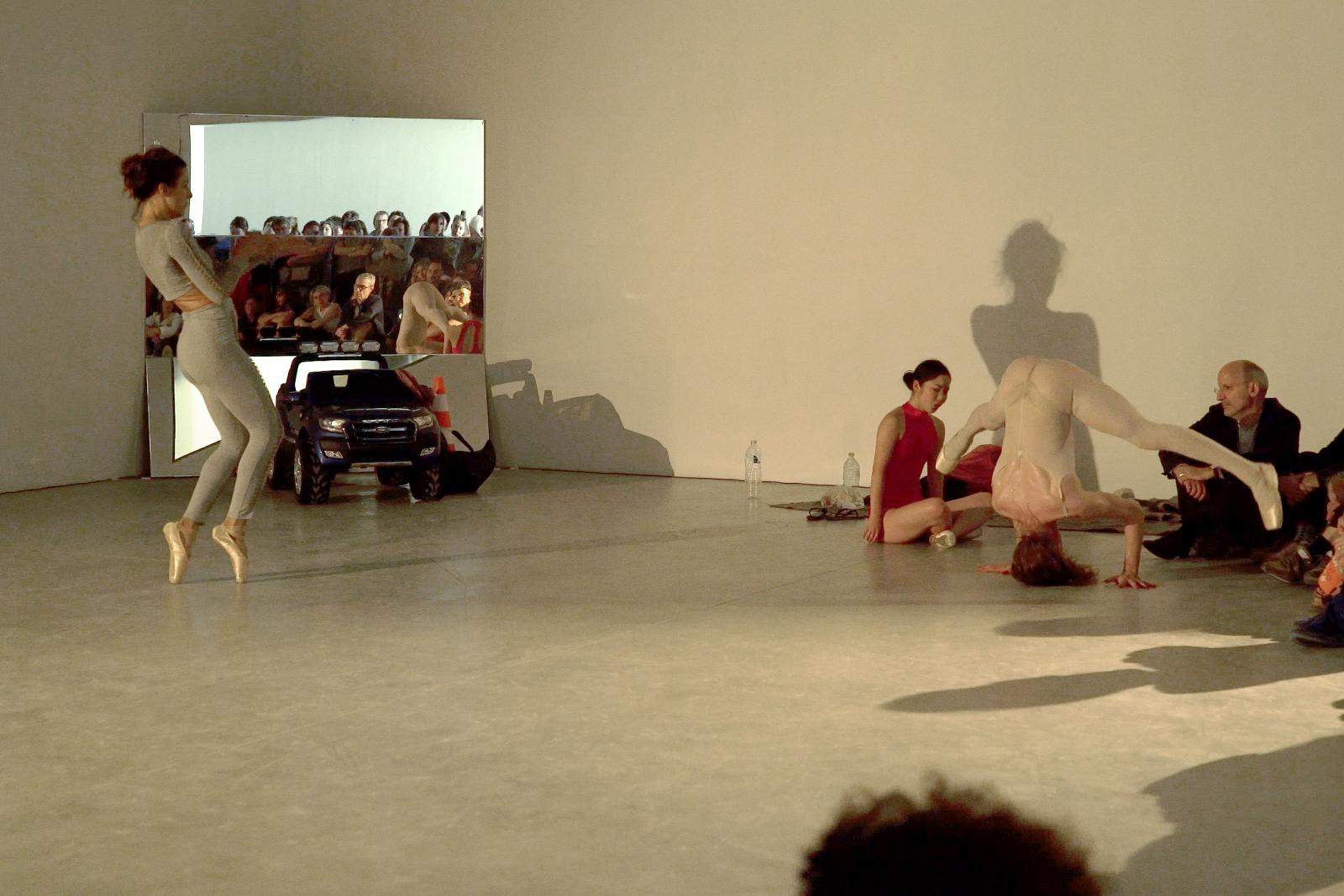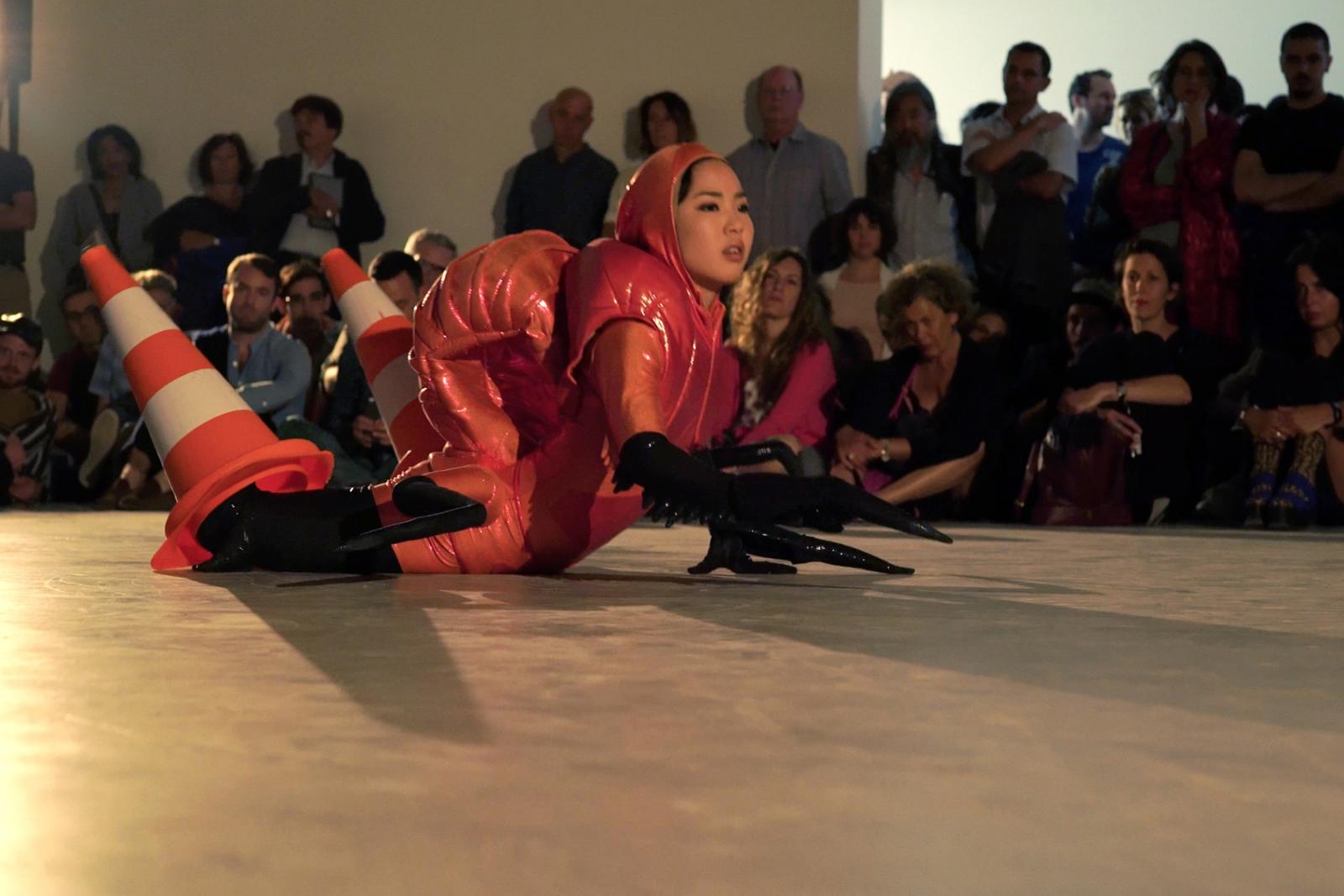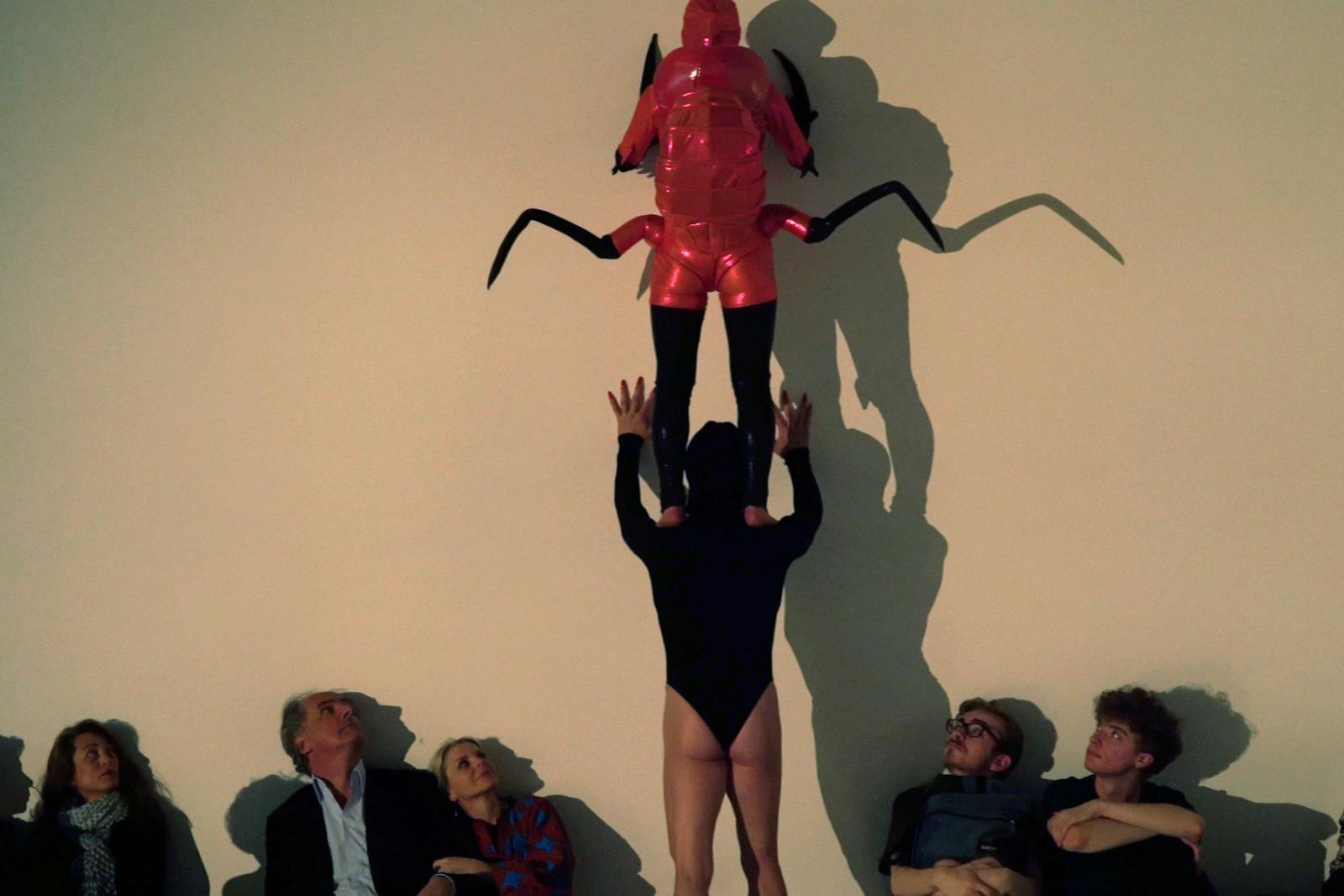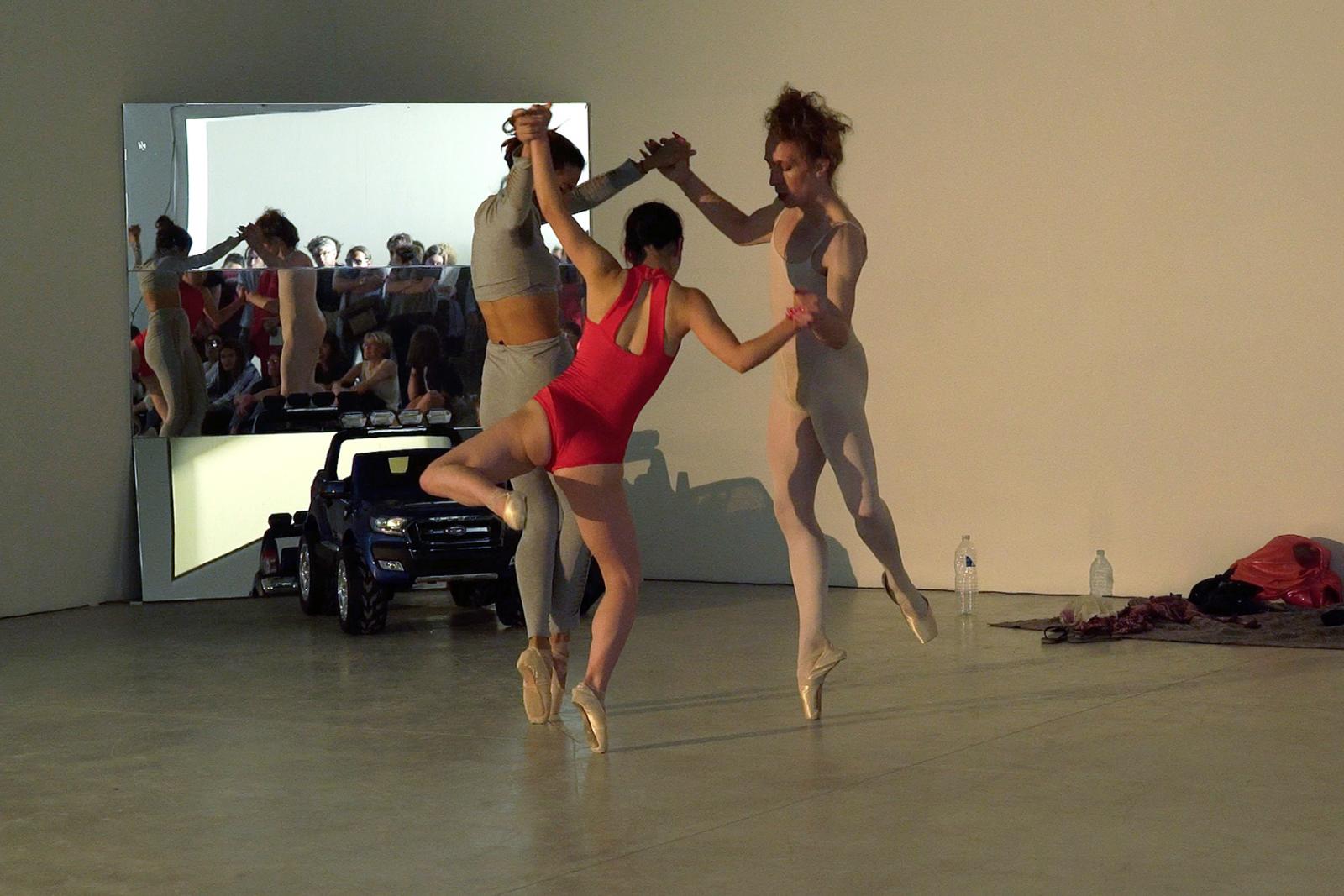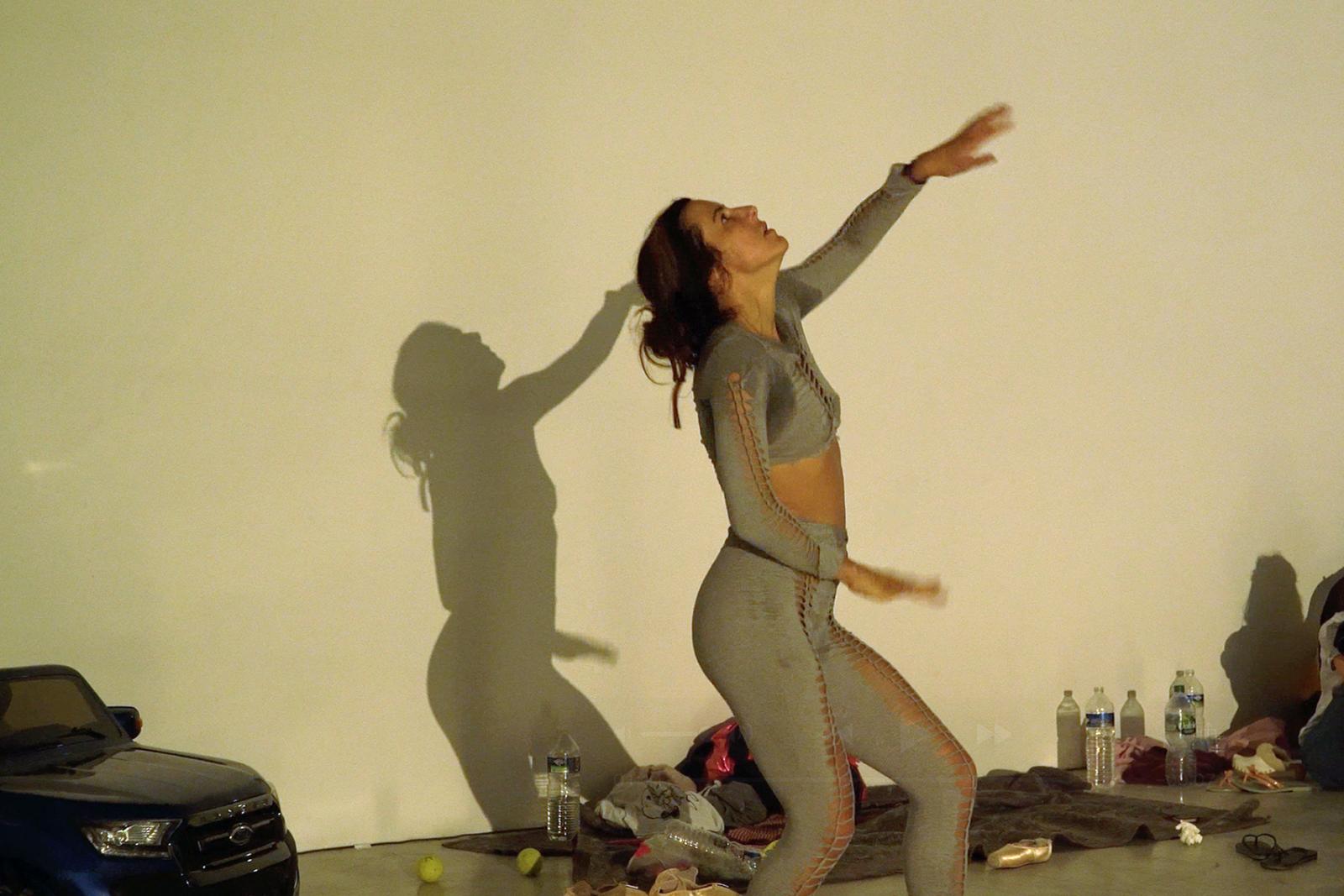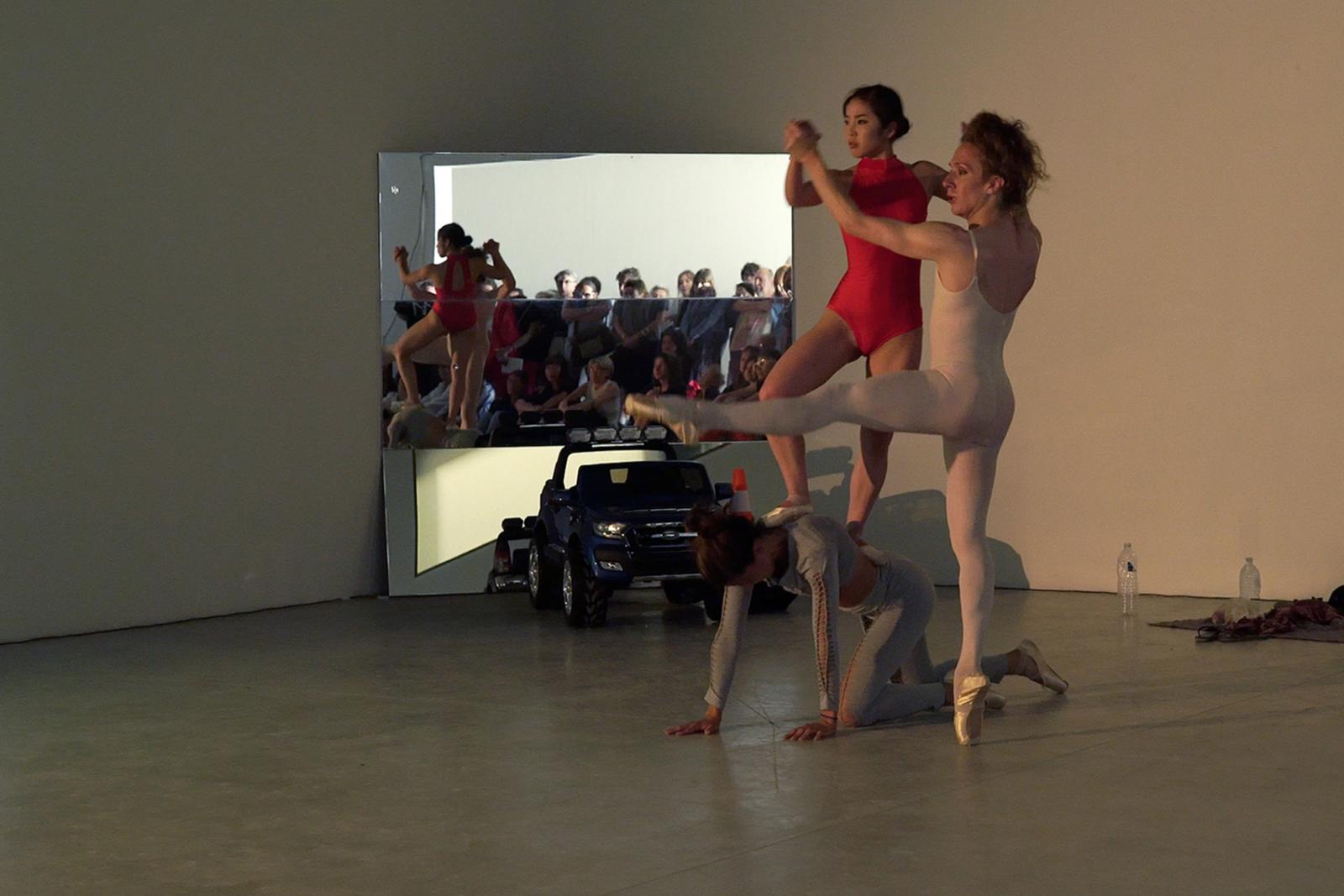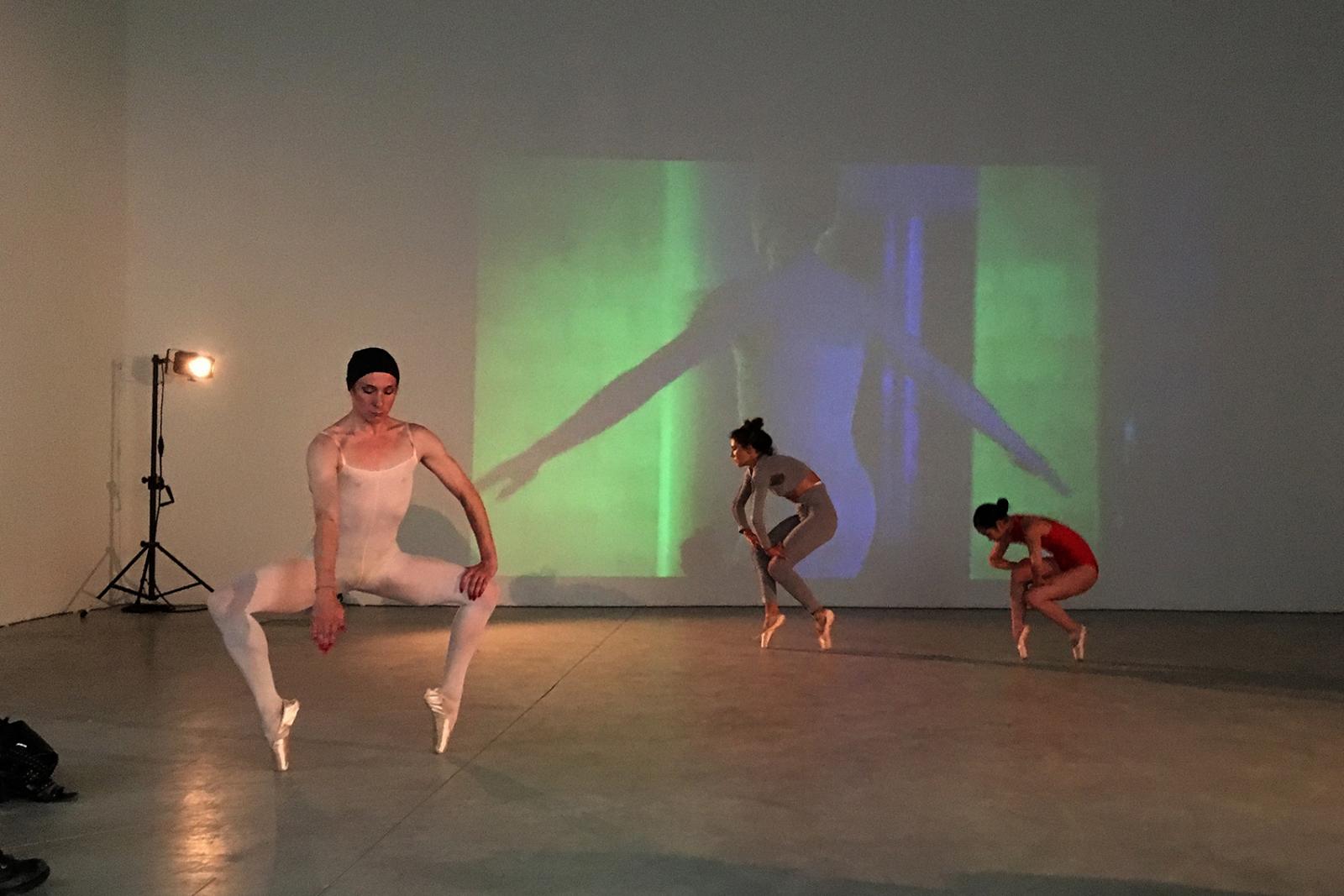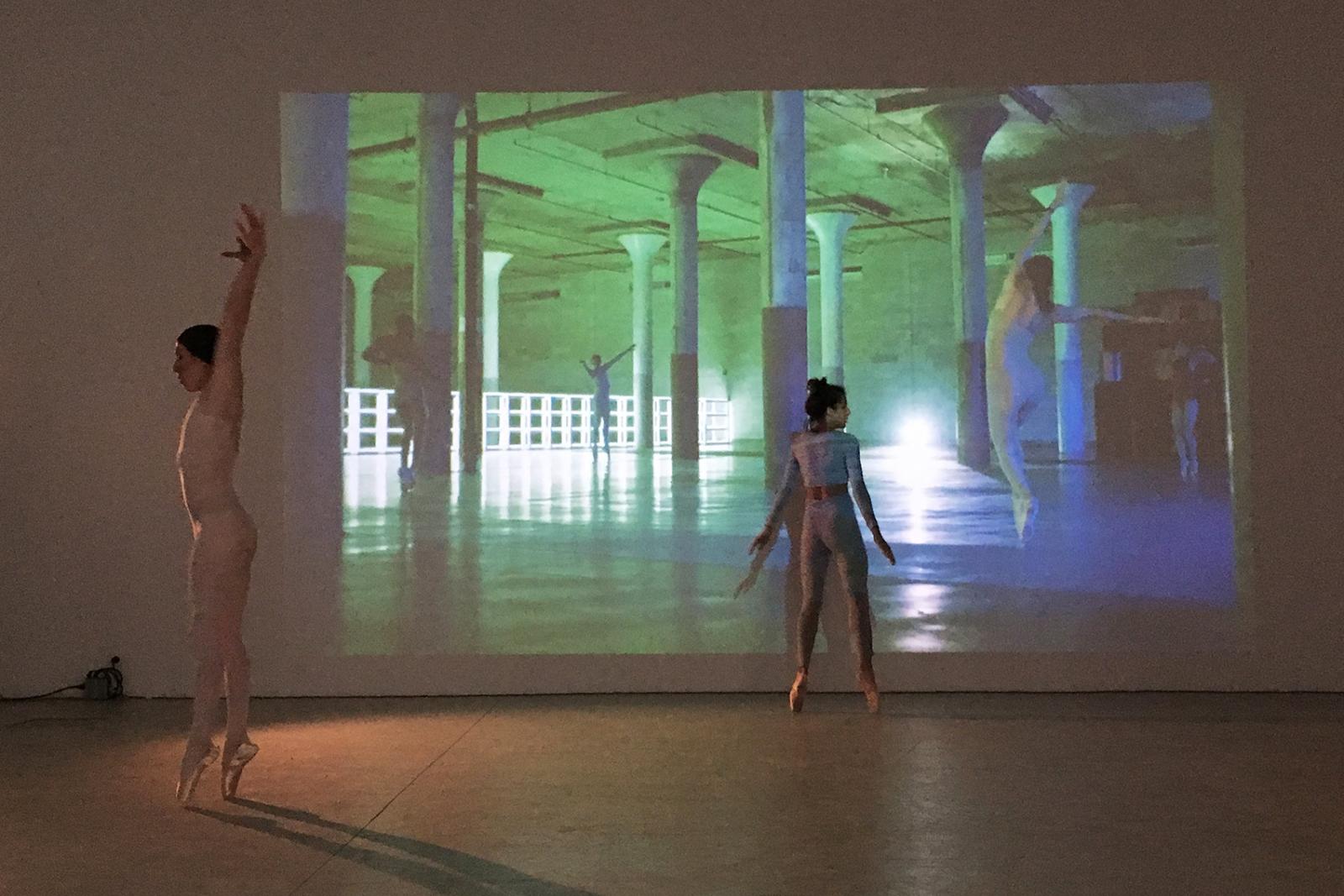 As productive as she is transgressive, Cecilia Bengolea is one of the most remarkable figures of the contemporary arts scene. Born in Argentina and residing in France since the beginning of the 2000s, she has accomplished a resolutely atypical artistic career, oscillating between dance, performance, video, and animated sculptures, without attempting to define or mark out the boundaries between these different fields.
In parallel to her personal work, she has closely collaborated with François Chaignaud, a creator and performer as multidisciplinary as she is. Together, they founded the Vlovajob Pru company in Paris in 2005 and have co-directed a dozen striking pieces, among which Pâquerette, (M)IMOSA, and Dub Love.
All of Bengolea's career shows an incredible mobility and a specific sensibility to music, particularly that arising from Jamaican culture – from reggae to dub and including dancehall and other hybrid styles.
The video installation that she has created for L'Almanach 18 takes the form of a participative performance, which brings together the dancers of the Black Eagle Jamaican crew and Japanese ballerina Erika Miyauchi. This piece, for almost five years a genuine work in progress, is based on the idea of producing a continuous flow from fragmented and disjointed experiences. Composed of different moments and sequence shots, filmed between day and night, tempests and hurricanes, the outside environment plays a central role in the forming of this collective body. Sometimes interior scenes are added to these street sequences, with excerpts from the filmed recording of a performance by Cecilia Bengolea, François Chaignaud, and Erika Miyauchi at Dia Beacon in 2017, relating to Dan Flavin's Green Fence. The sequences of choreography in the street involve dancers from Kingston and Bog Walk, Craig Black Eagle, Oshane Overload Skankaz, Shanky Eqquanox, and Erika Miyauchi.
Conceived specifically for L'Almanach 18 at Le Consortium, the performance by Cecilia Bengolea, François Chaignaud, and Erika Miyauchi deepens several years of collaborative work. Together and separately, they explore the collision of genres and the permeability of influences, through a grammar that breaks down barriers, freed from the conventions and traditions of the linear history 
of dance, music, literature, and bodies. Since the creation of their company in 2005, Bengolea and Chaignaud have been confronting worlds and research without ever seeking a unity of style or expression. Urban choreographies intersect with French polyphonies from the thirteenth century or with figures from classical dance. Without a preliminary subject or goal, the exaltation of their encounter becomes the center of a piece that unfolds beyond any planned script or score, allowing them to share their specific and collective worlds and different composition and experimentation processes in real time. This is a way for them to chart the heterogeneity of contemporary artistic practices, to create differences, divergences and repetitions. This determination not to control the narrative, to be far from or beyond control and negotiation, is the promise of making other modes of representation and unexpected transformations appear.
— Stéphanie Moisdon
Cecilia Bengolea, François Chaignaud and Erika Miyauchi, June 22, 2018, Consortium Museum
Born in Buenos-Aires, Cecilia Bengolea trained in urban dance and pursued anthropological dance studies under Eugenio Barba before studying philosophy and art history at the University of Buenos Aires. In 2001, she settled in Paris and trained in the Ex.e.r.c.e. program in Montpellier, directed by Mathilde Monnier. She has regularly collaborated with the artist Dominique Gonzalez-Foerster as well as with artists specializing in dancehall, such as Damion BG Dancerz and Joan Mendy. In collaboration with the English artist Jeremy Deller, she co-directed the film RythmAssPoetry, commissioned by the 2015 Lyon Biennale of Contemporary Art. Together they shot their second film in Jamaica, Bombom's Dream, jointly commissioned by the Hayward Gallery in London and the 2016 São Paulo contemporary art Biennial.
Born in Rennes, François Chaignaud began studying dance when he was six years old. He graduated from the Conservatoire National Supérieur de Danse de Paris in 2003 and then collaborated with several choreographers including Boris Charmatz, Emmanuelle Huynh, Alain Buffard, and Gilles Jobin. From He's One that Goes to Sea for Nothing but to Make Him Sick (2004) to Думи мої (2013), he has created performances in which dances and songs are linked together in the most diverse places, at the crossroads of different inspirations. In these, the possibility of a body stretched between the sensual demands of movement and the evocative power of song takes shape, along with the convergence of heterogeneous historical references–from erotic literature (Aussi Bien Que Ton Coeur Ouvre Moi Les Genoux, 2008) to the sacred arts. His fields of study range from the precursors of choreographic modernity at the beginning of the twentieth century (François Malkovsky, Isadora Duncan) to the current avant-gardes, and from the techniques and symbolisms of classical ballet to urban dances and those not conceived for the stage.
François Chaignaud and Cecilia Bengolea have been collaborating since 2005. Together, they created in September 2014, for the opening of the Lyon Dance Biennale, How Slow The Wind, for seven dancers from the Opéra de Lyon Ballet Company, and in 2015, created two other original choreographies for the Lorraine Ballet Company (Devoted), to music by Philip Glass, and for the Wuppertal Tanztheater (The Lighters' Dancehall Polyphony). With Sylphides, a performance composed for bodies moving around in compressed air latex bodysuits, they won the Prix de la Critique de Paris in 2009. Five years later, Chaignaud and Bengolea received the Young Artists Prize at the Gwangju Biennale for their entire body of work. Their creations have been presented at the Festival d'Automne and Centre Pompidou in Paris, Impulstanz in Vienna, The Kitchen and Abrons Art Center in New York, Festival d'Avignon, Tate Modern, ICA, and Sadler's Wells Theatre in London, Tanz im August in Berlin, Lyon Biennale, Montpellier Danse, deSingel in Antwerp, Centre National de la Danse in Pantin, Teatro de la Ribera in Buenos Aires, and the Panorama Festival in Rio de Janeiro, SESC Sao Paulo, to mention just a few.
Born in 1990, Erika Miyauchi began studying classical dance when she was seven years old. A student at the Rui Ballet Studio (Japan), she gave her first performances in various prestigious theaters in Japan.
Wishing to turn her passion into her profession, she decided to head to Europe to further her knowledge of the discipline. She settled in Paris in 2011 to jumpstart her career. In 2014, Erika joined the Volvajob Pru company as a performer. Under the direction of choreographers François Chaignaud and Cecilia Bengolea, Erika has participated in many creations, festivals, and artistic events.