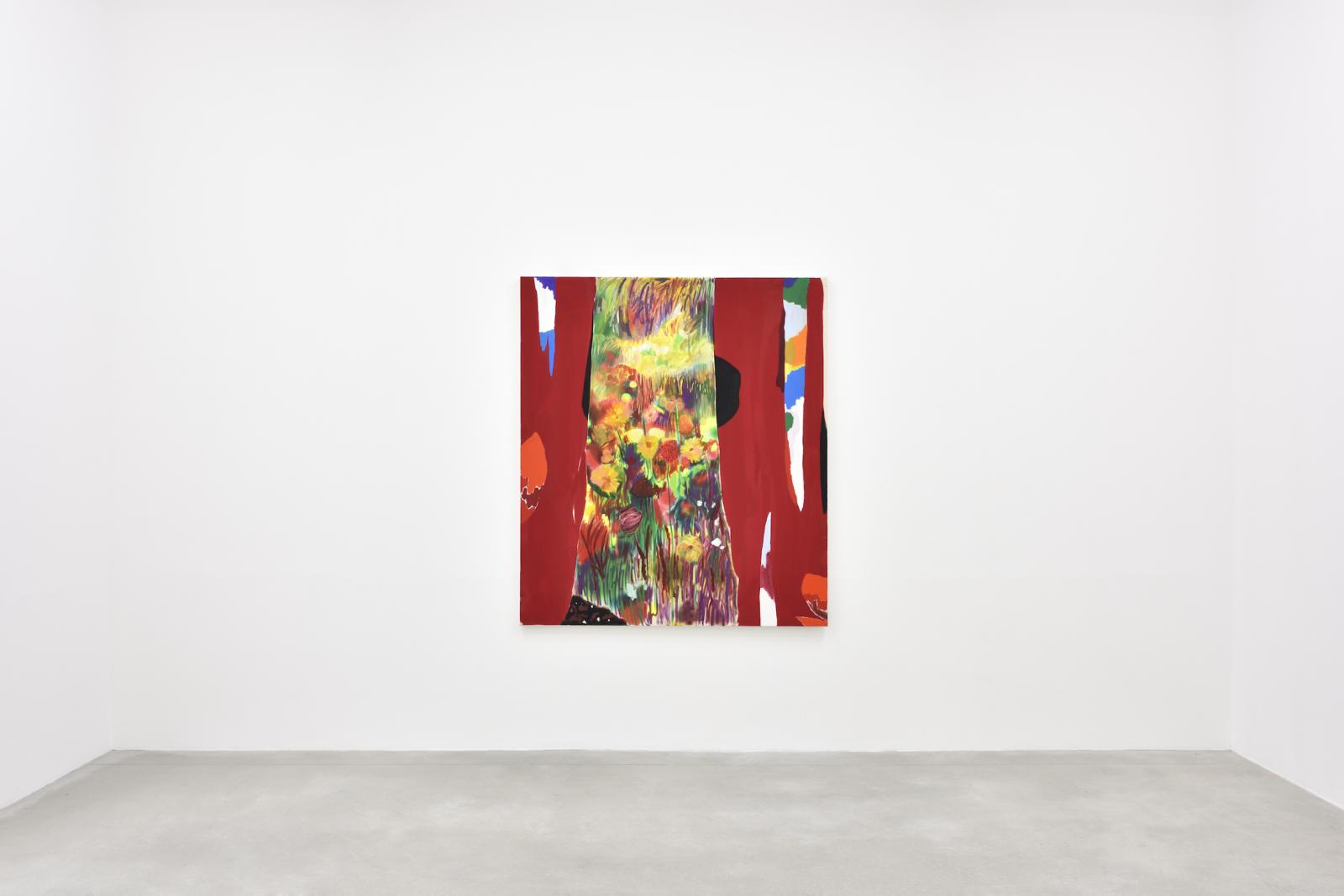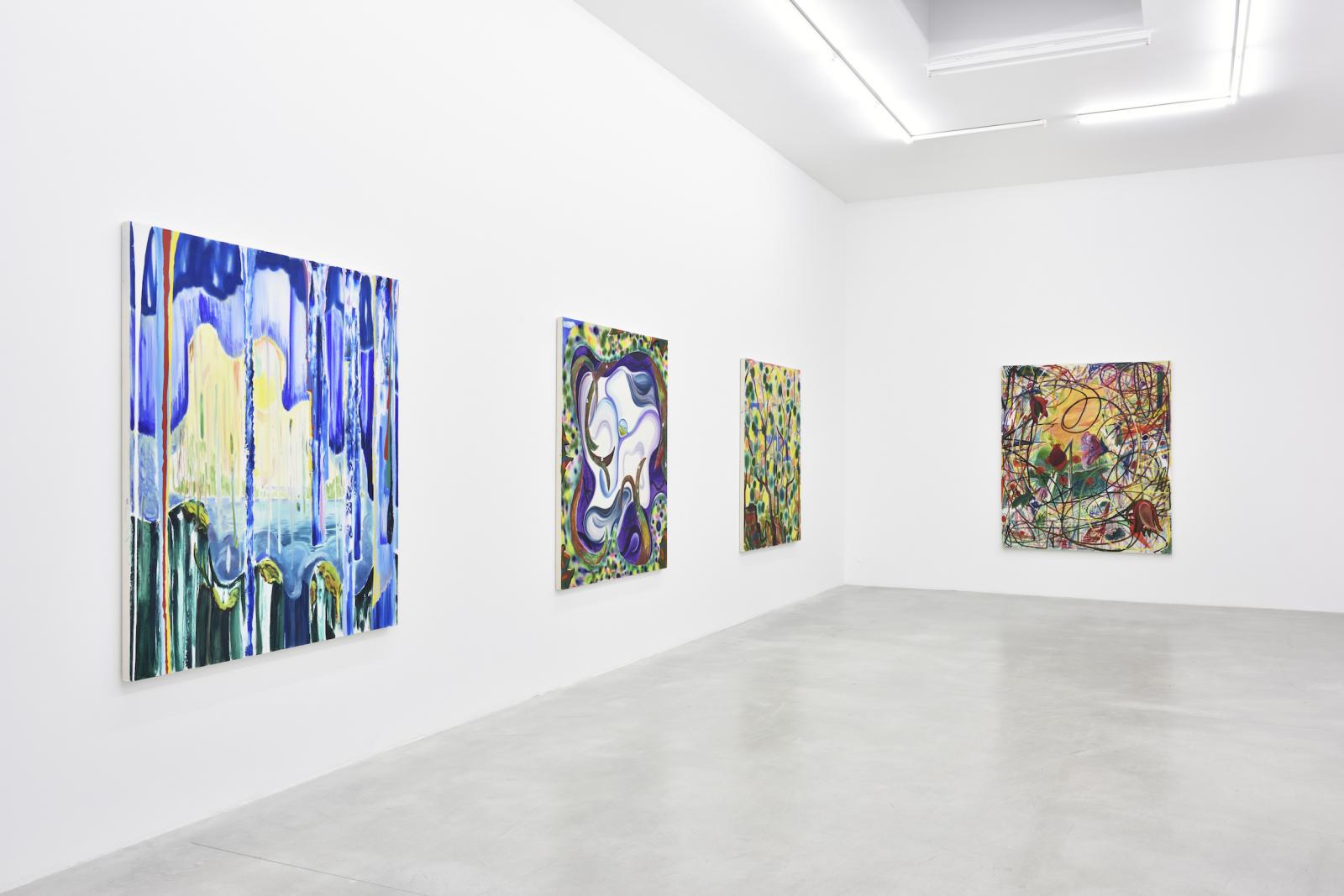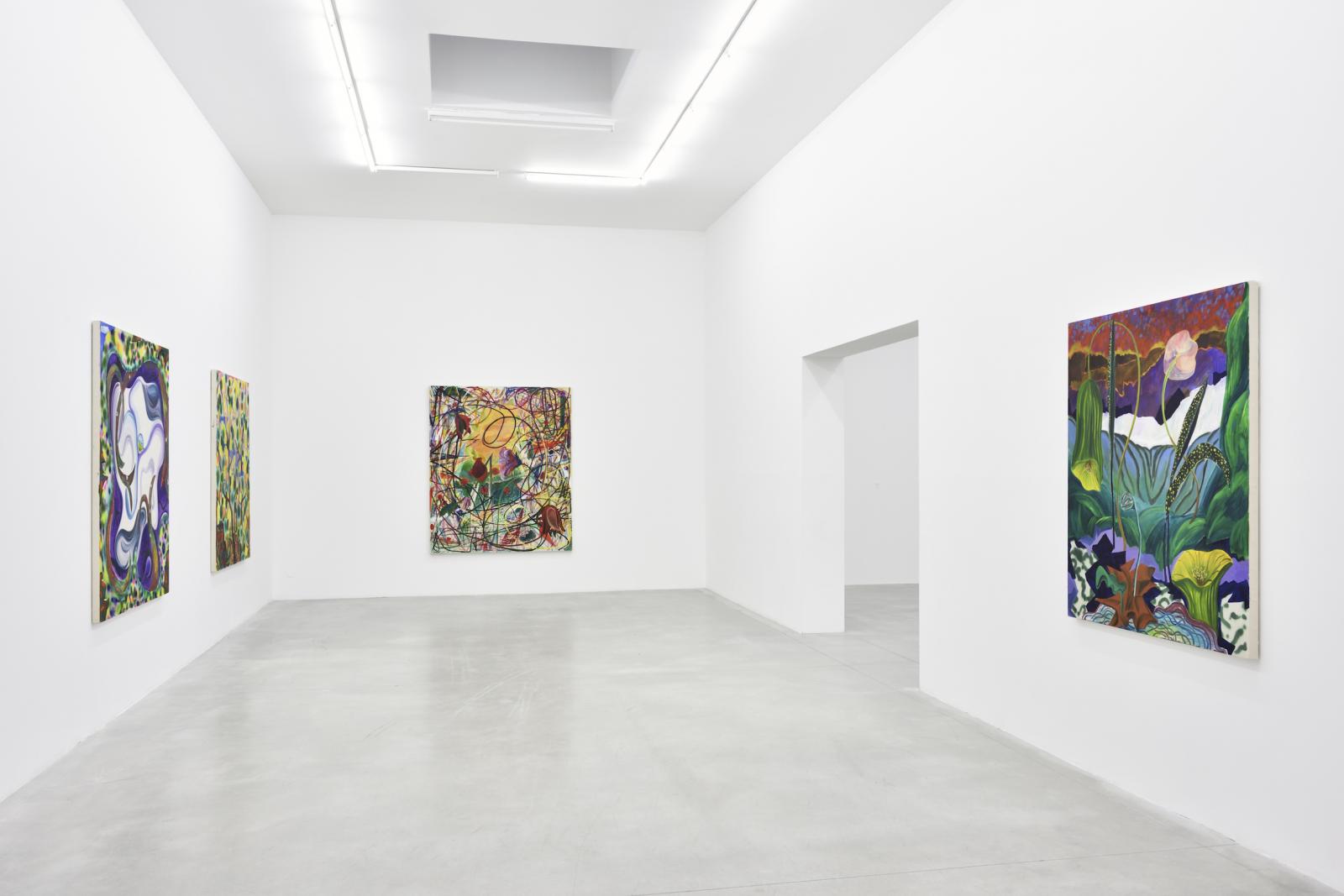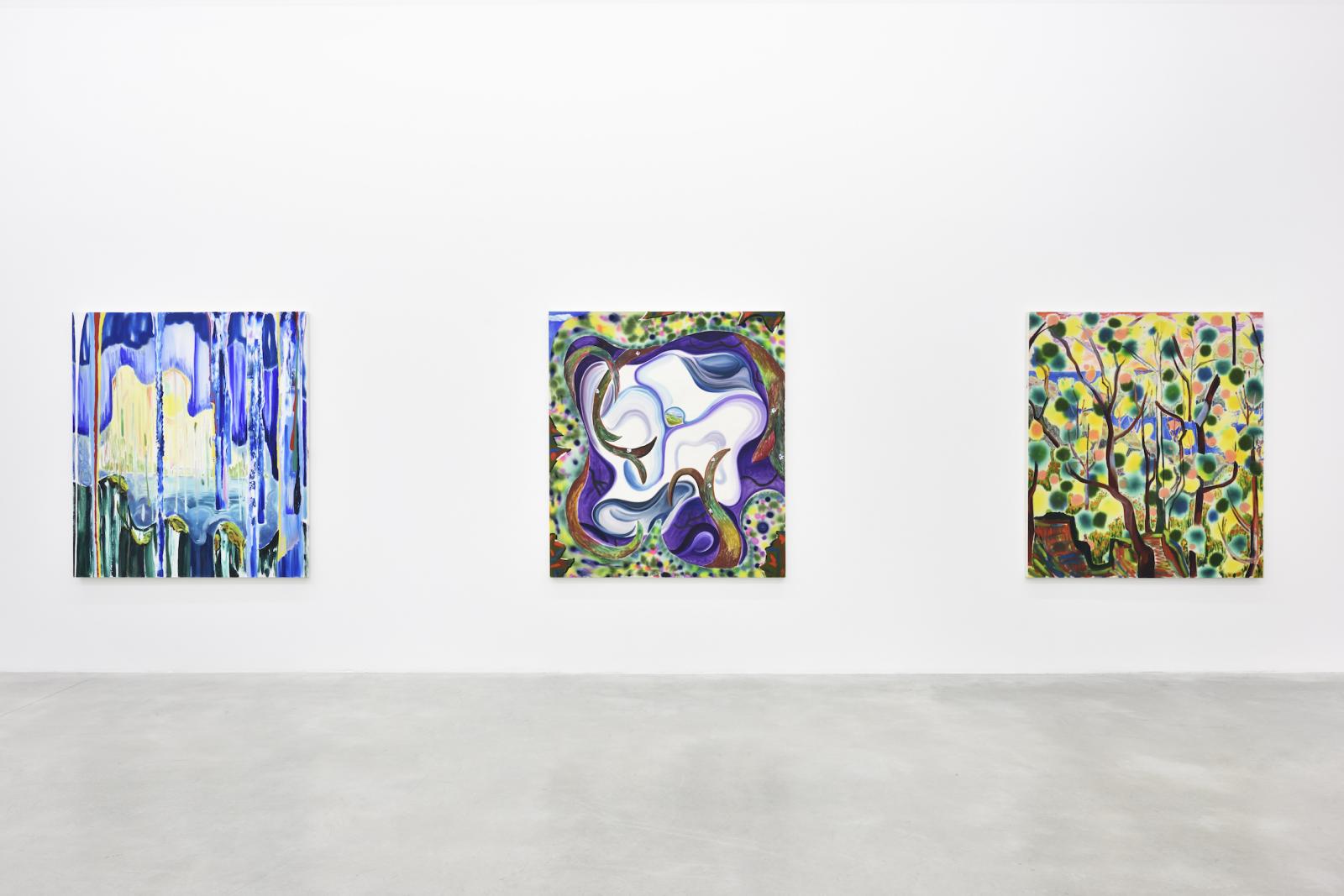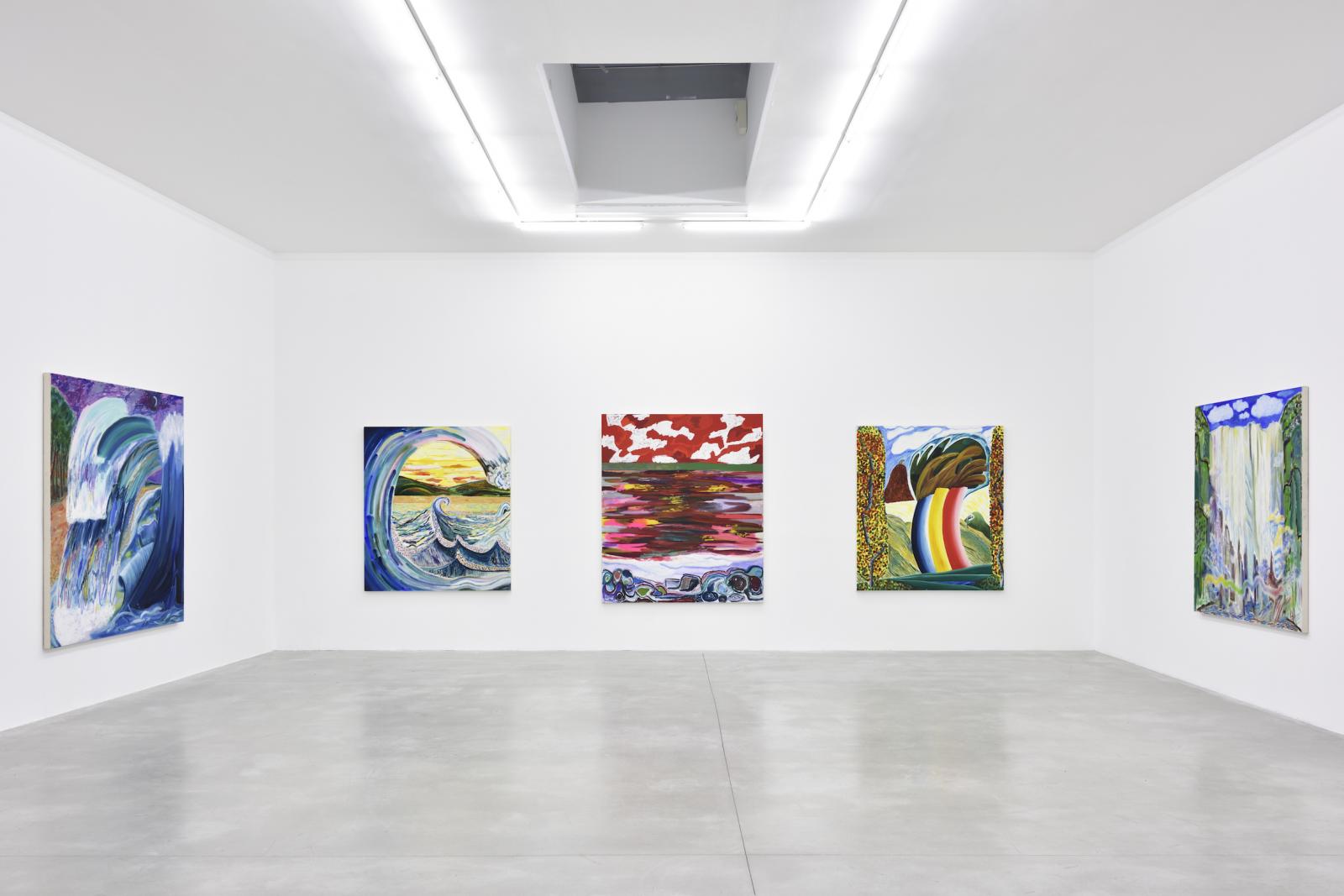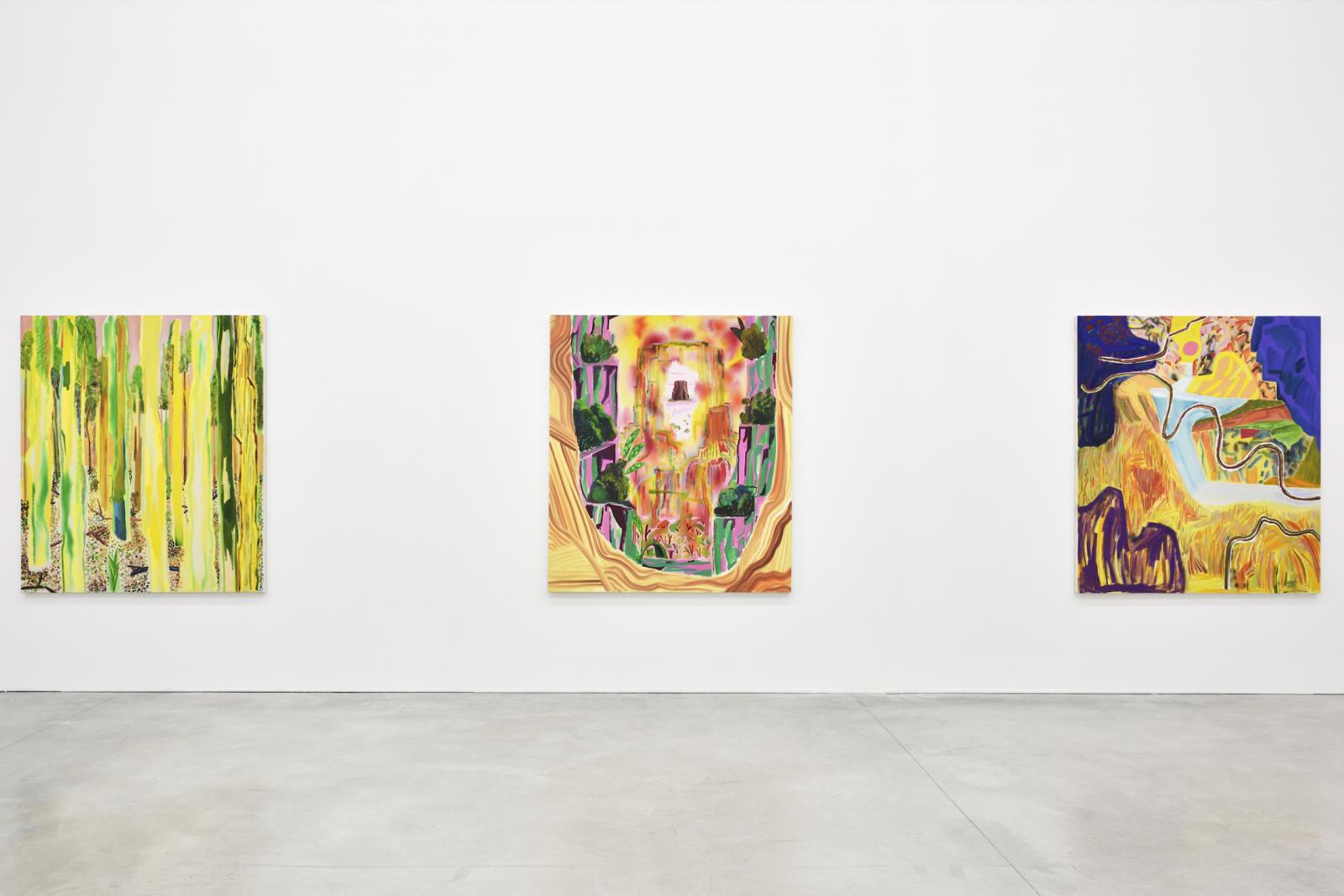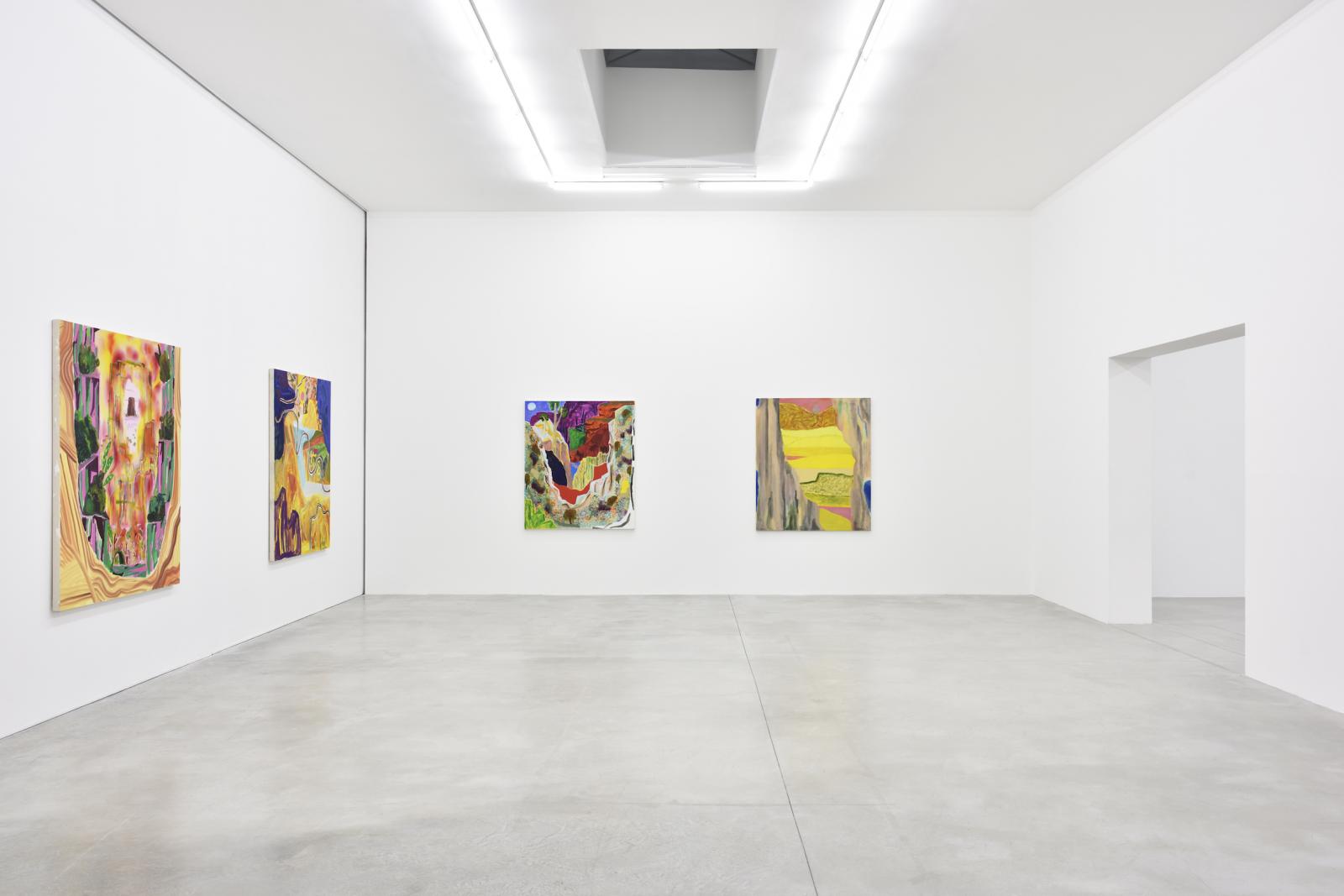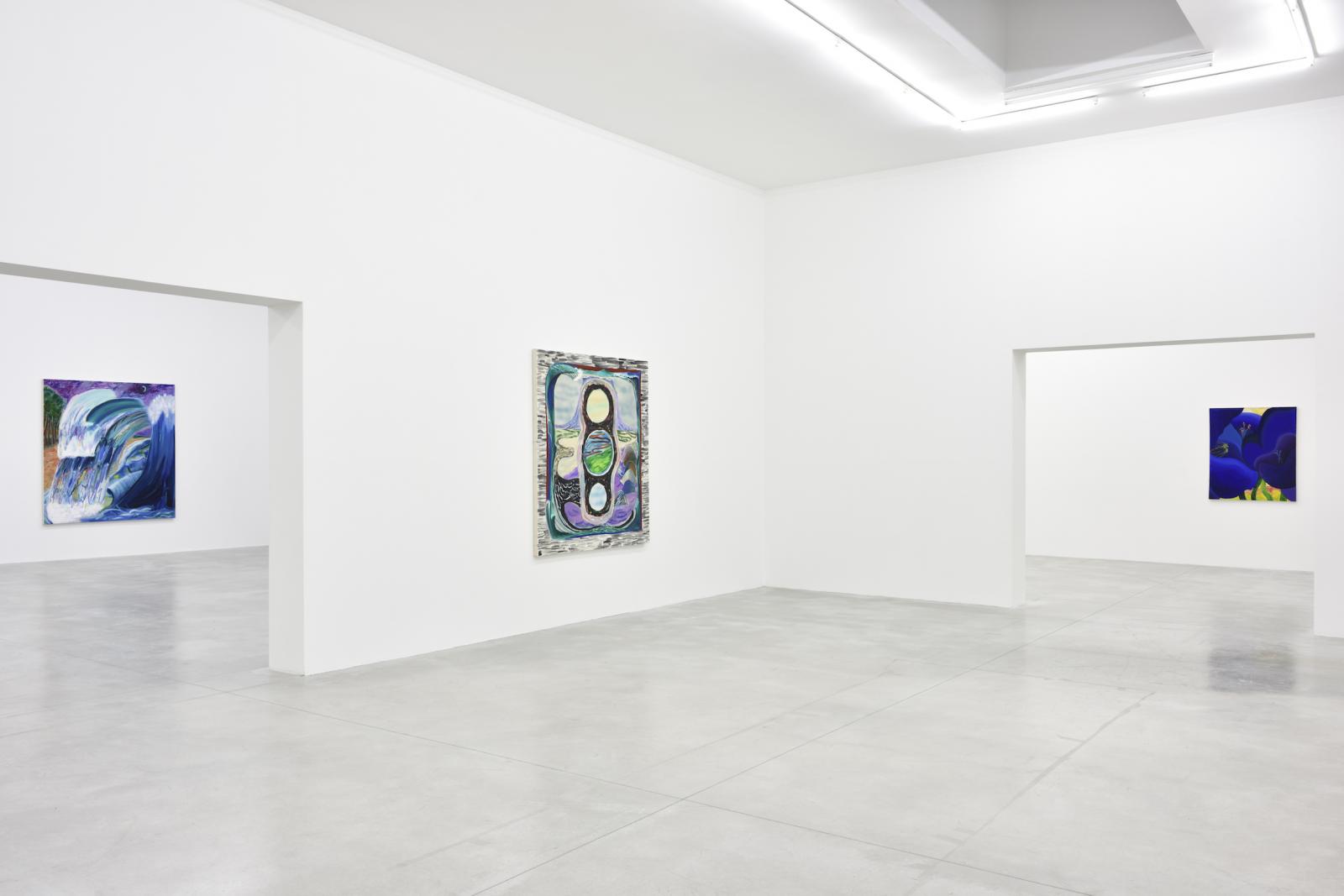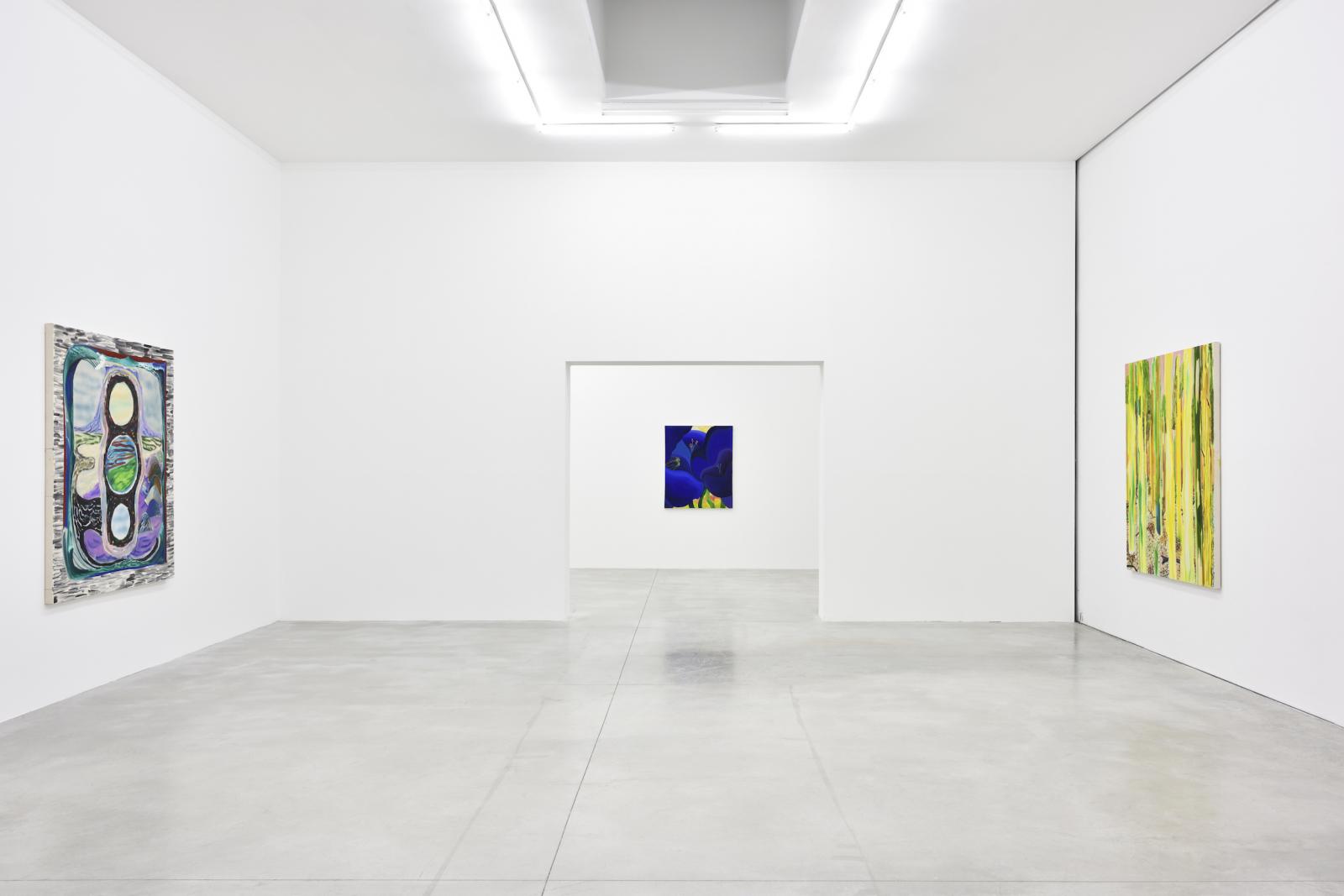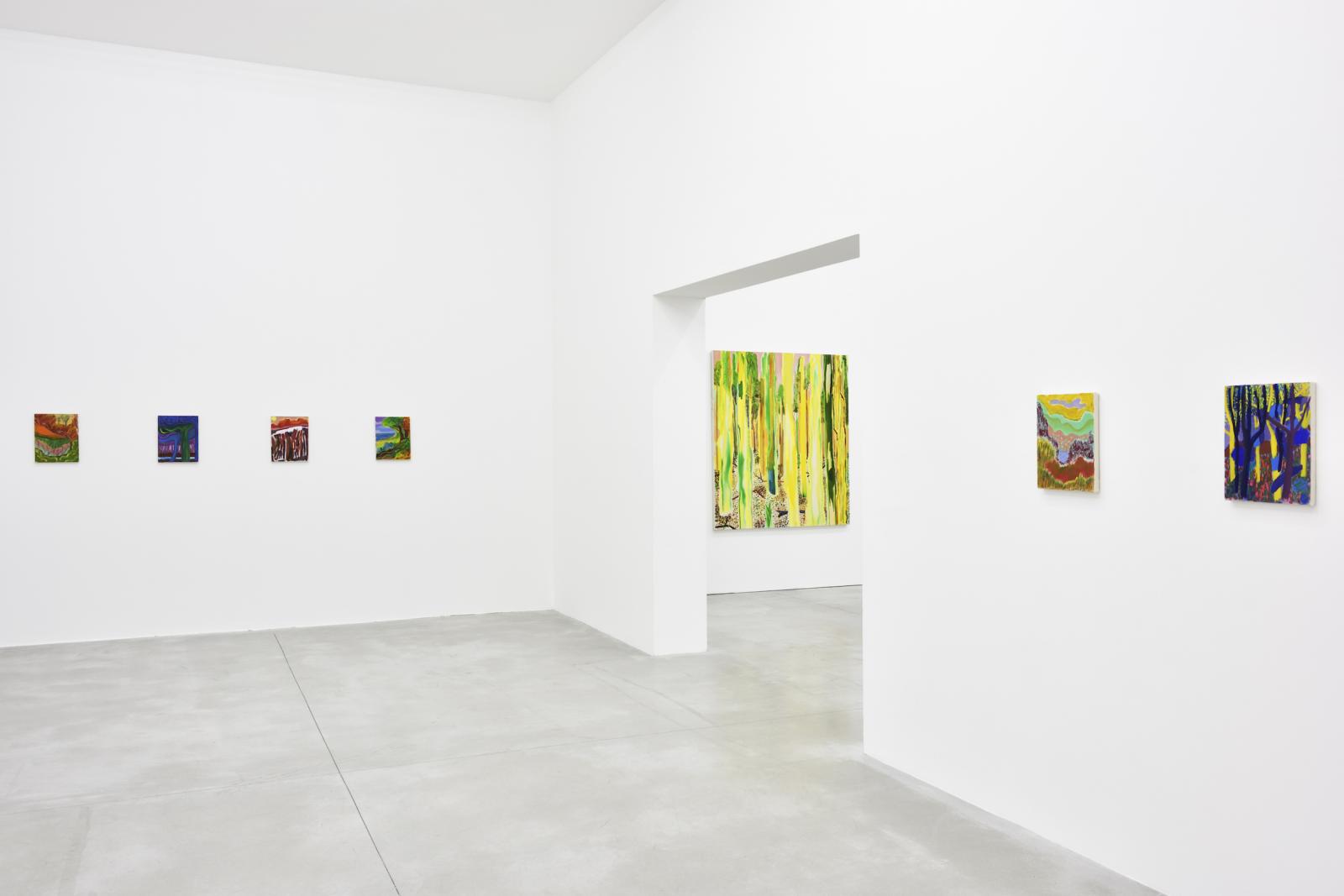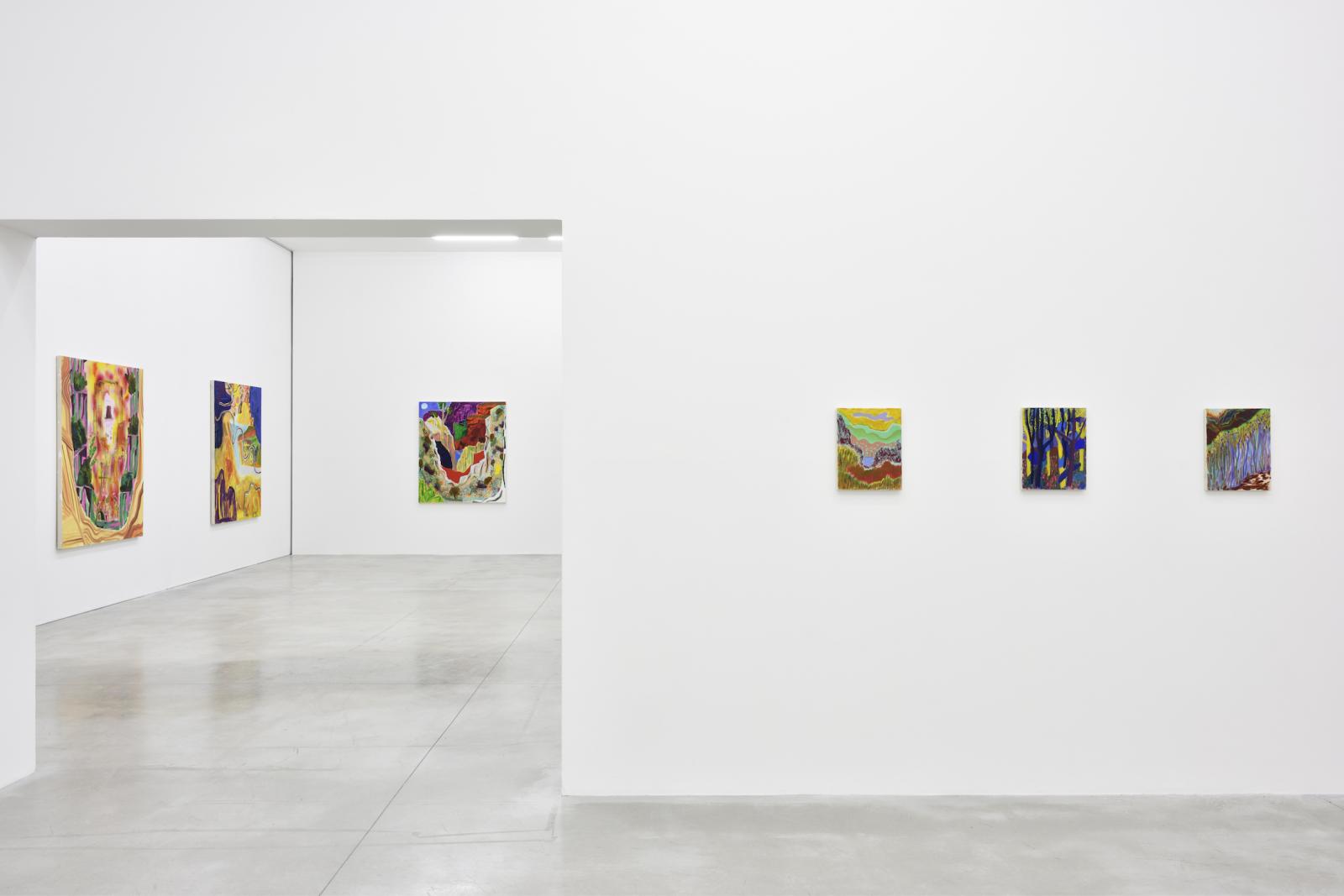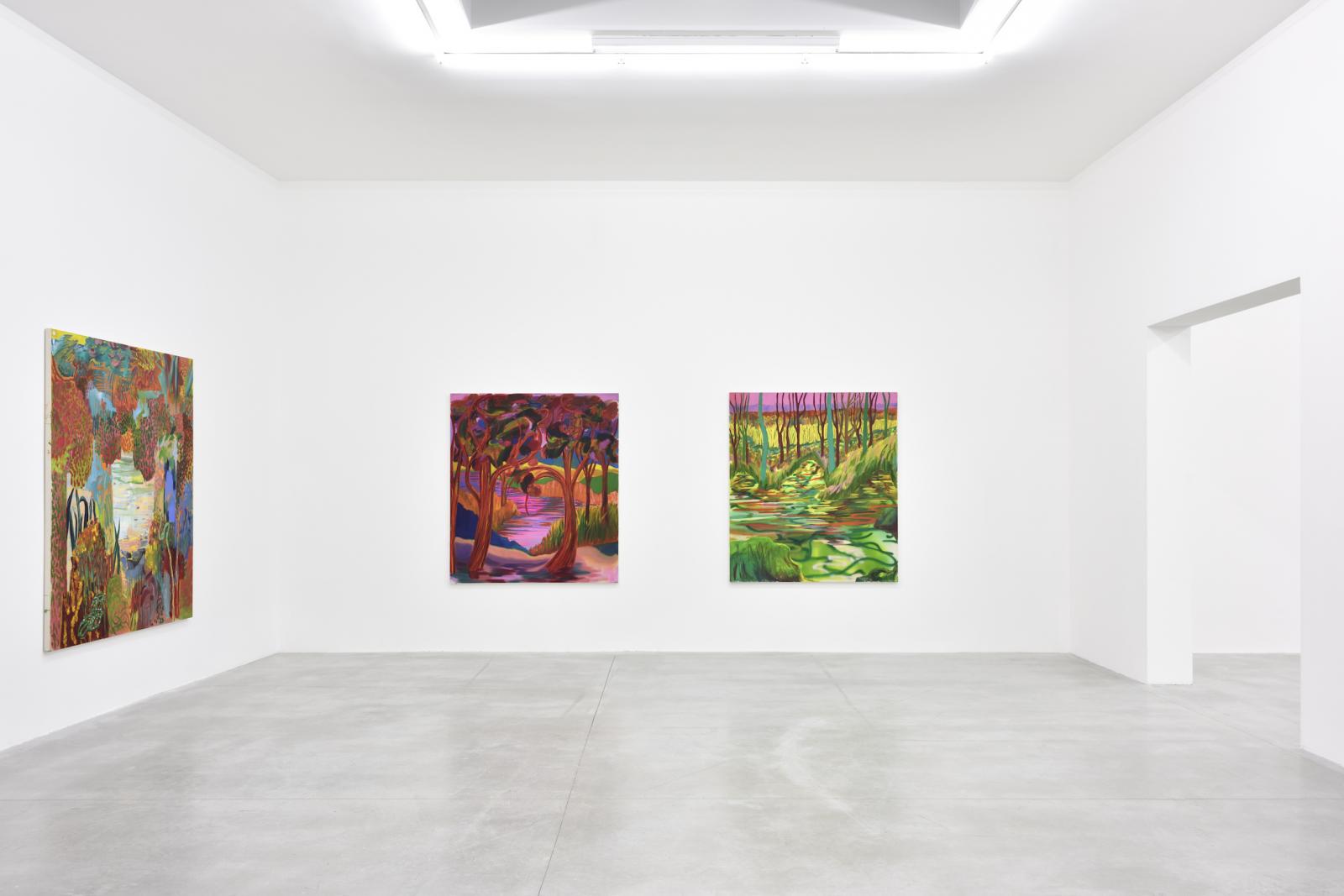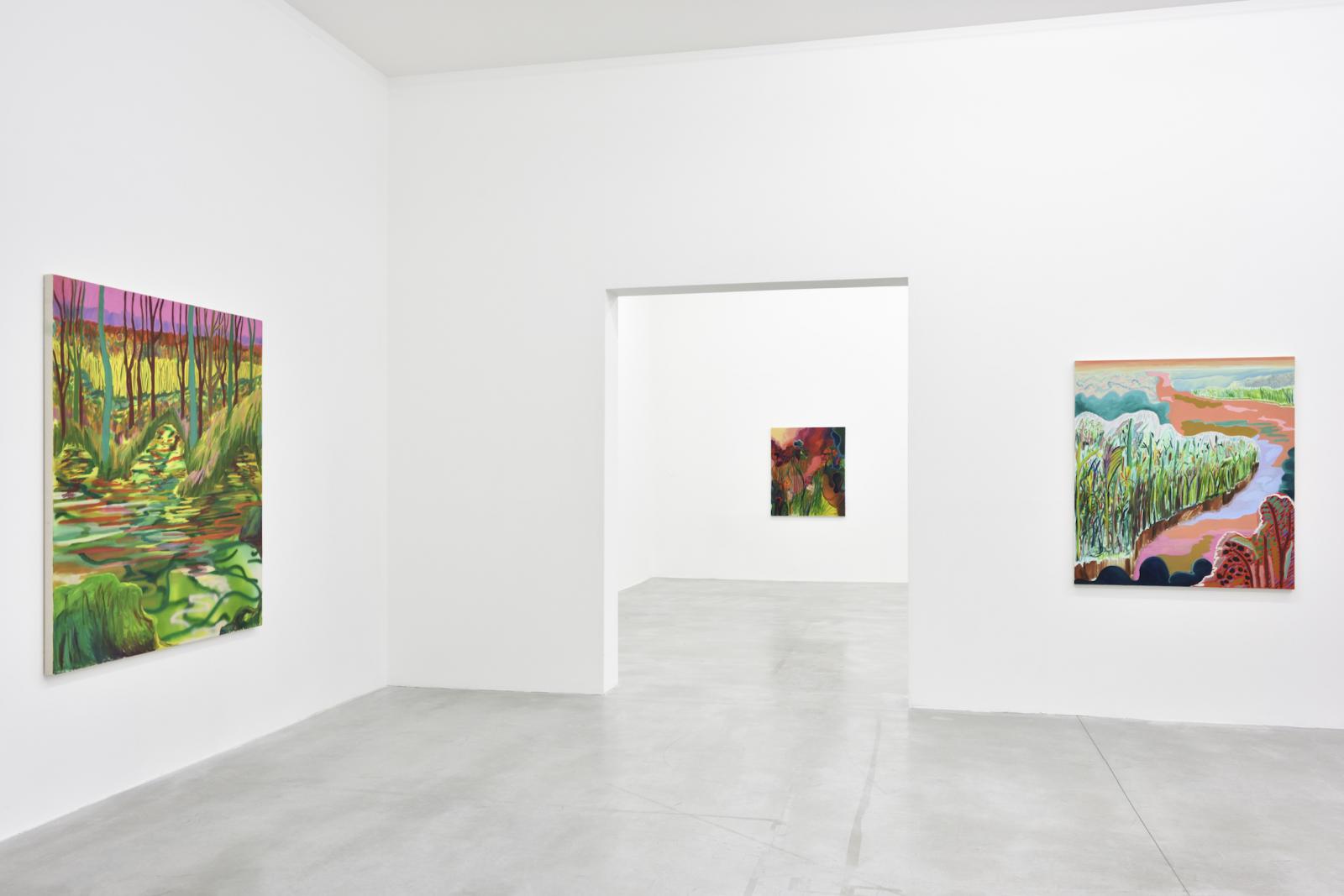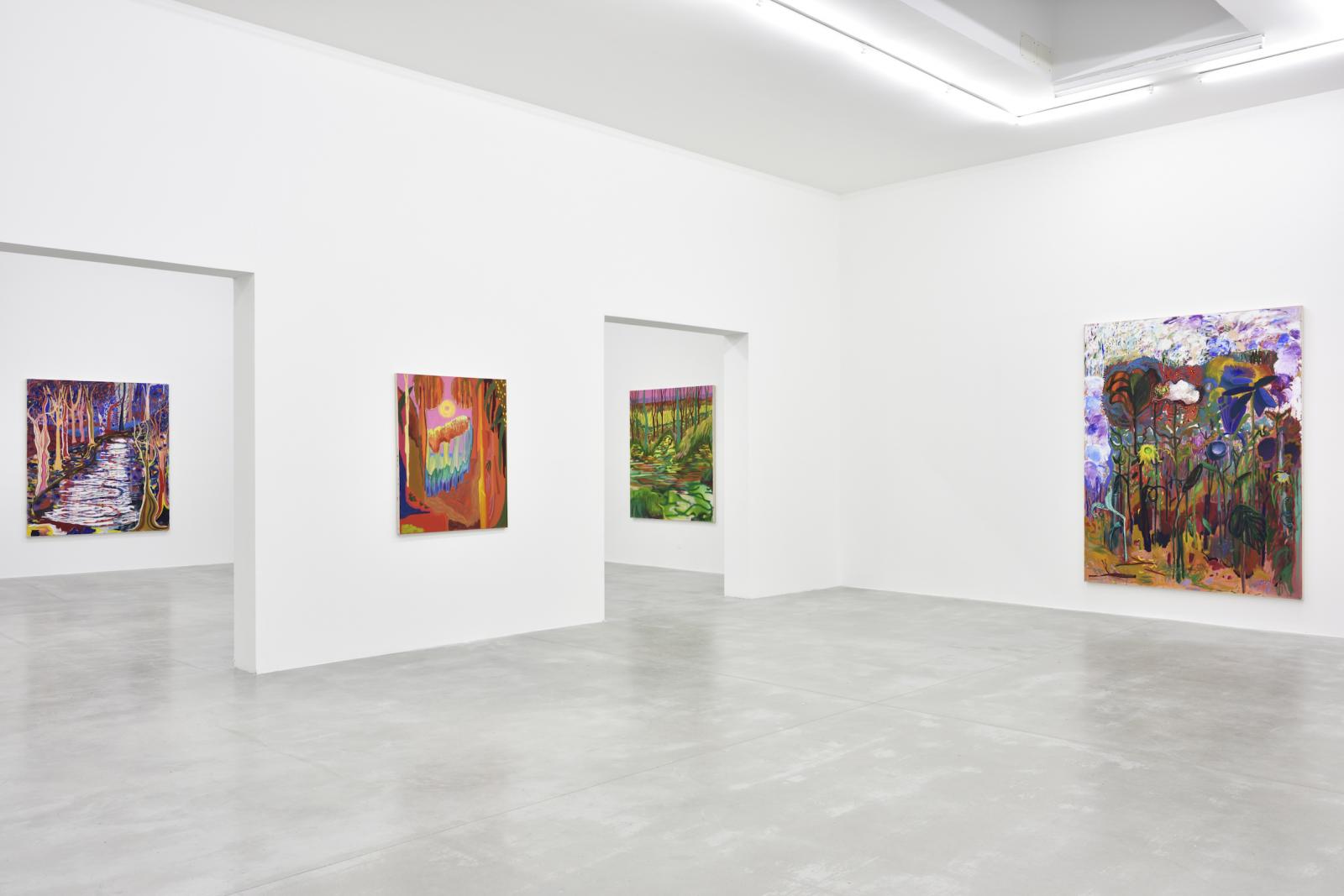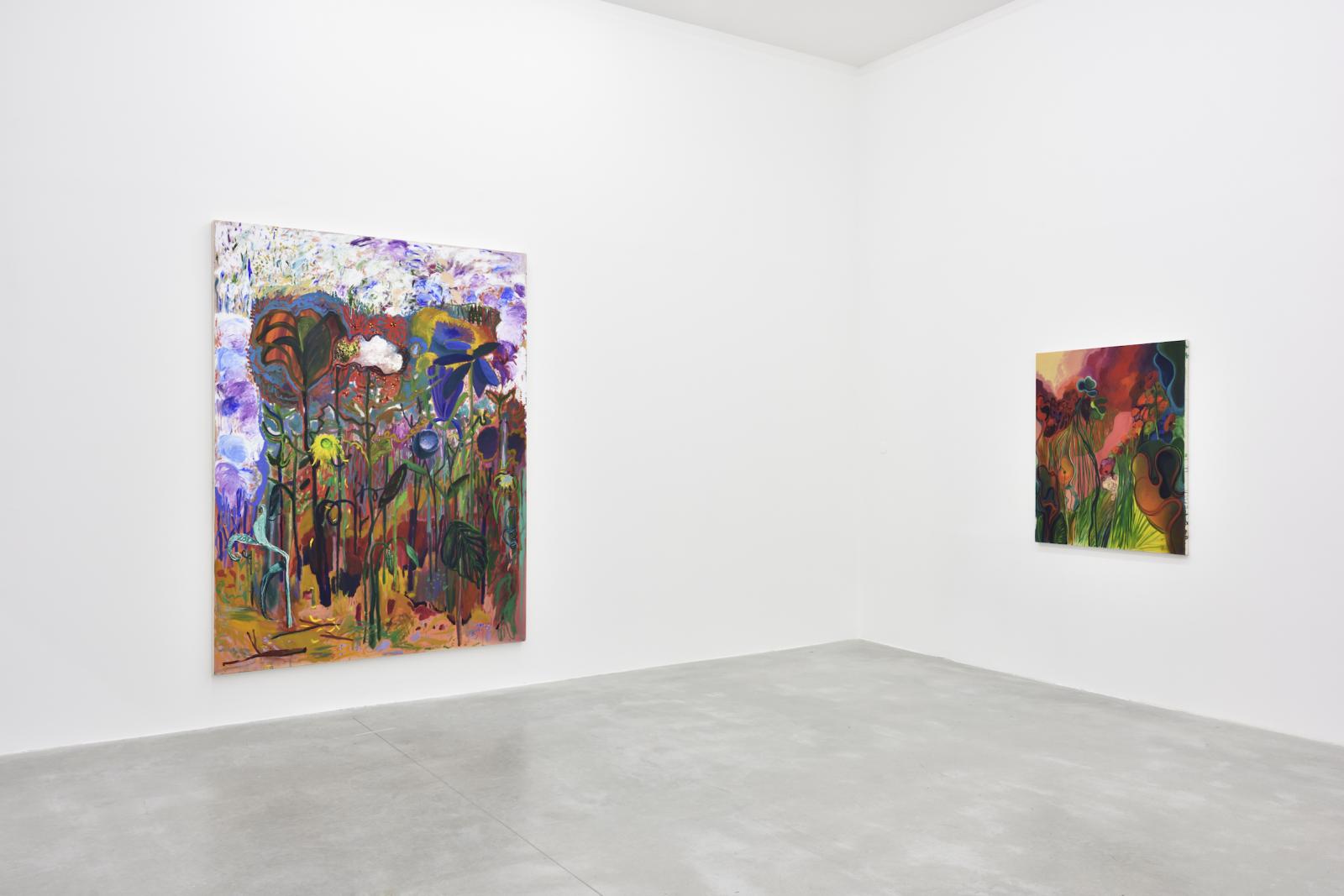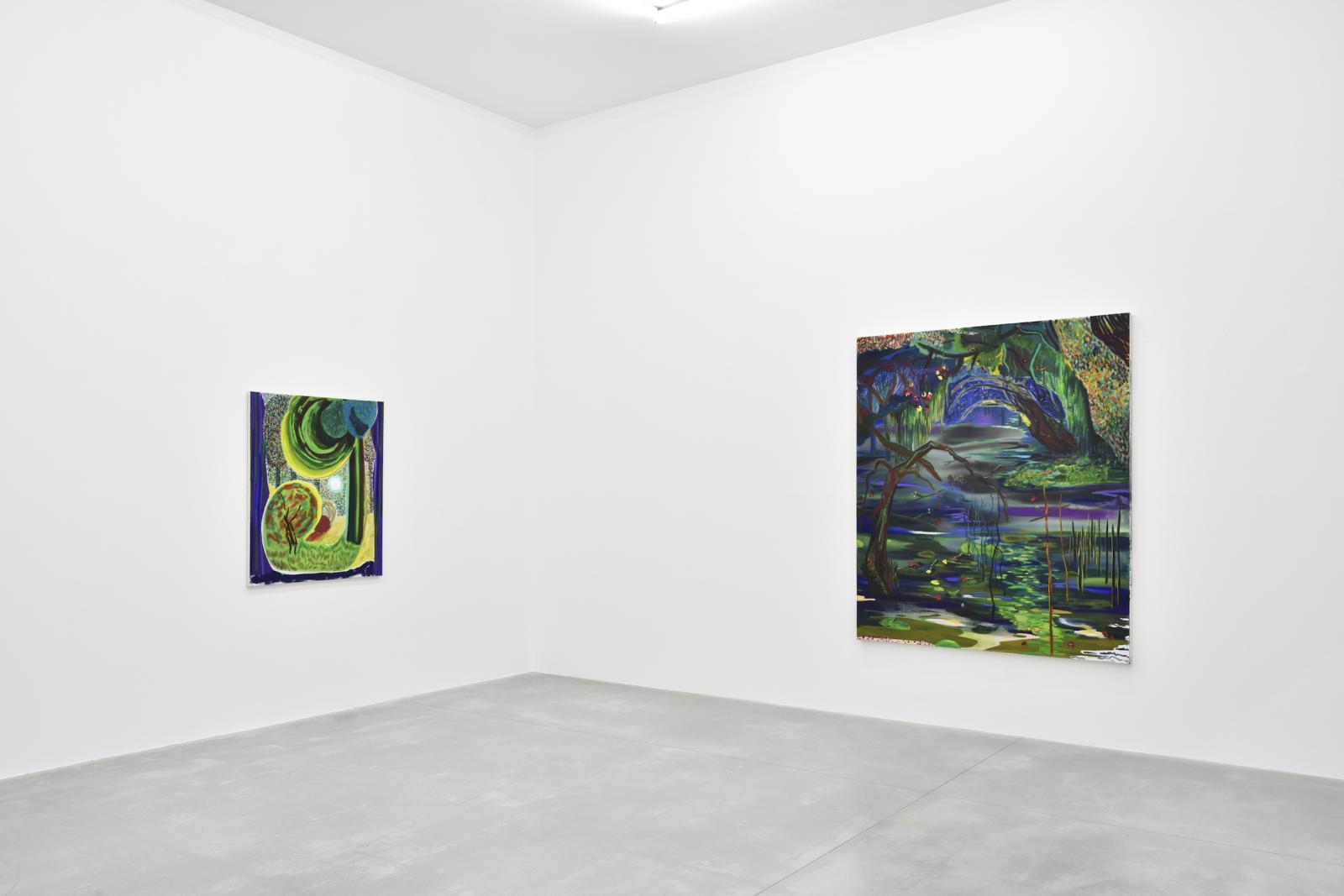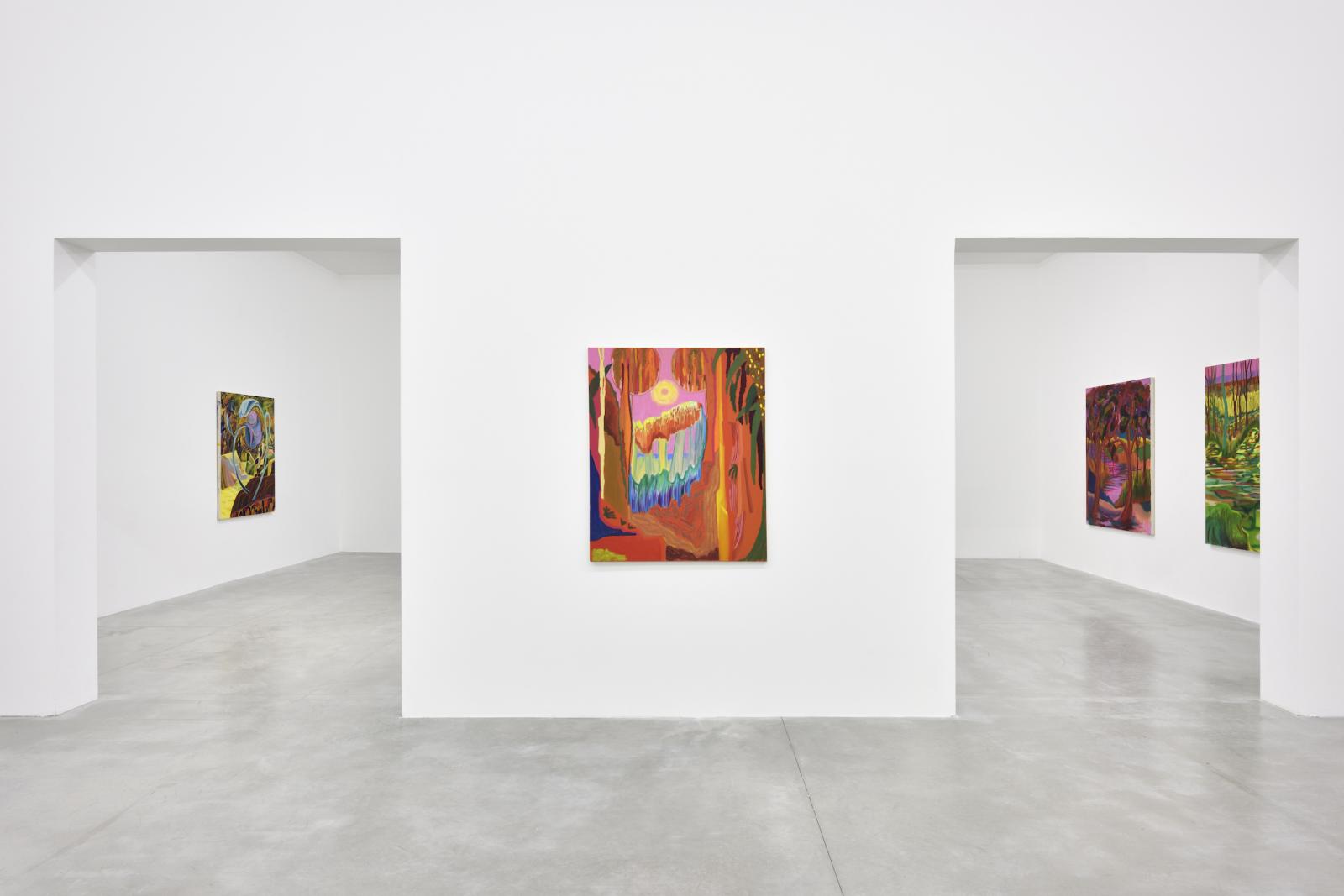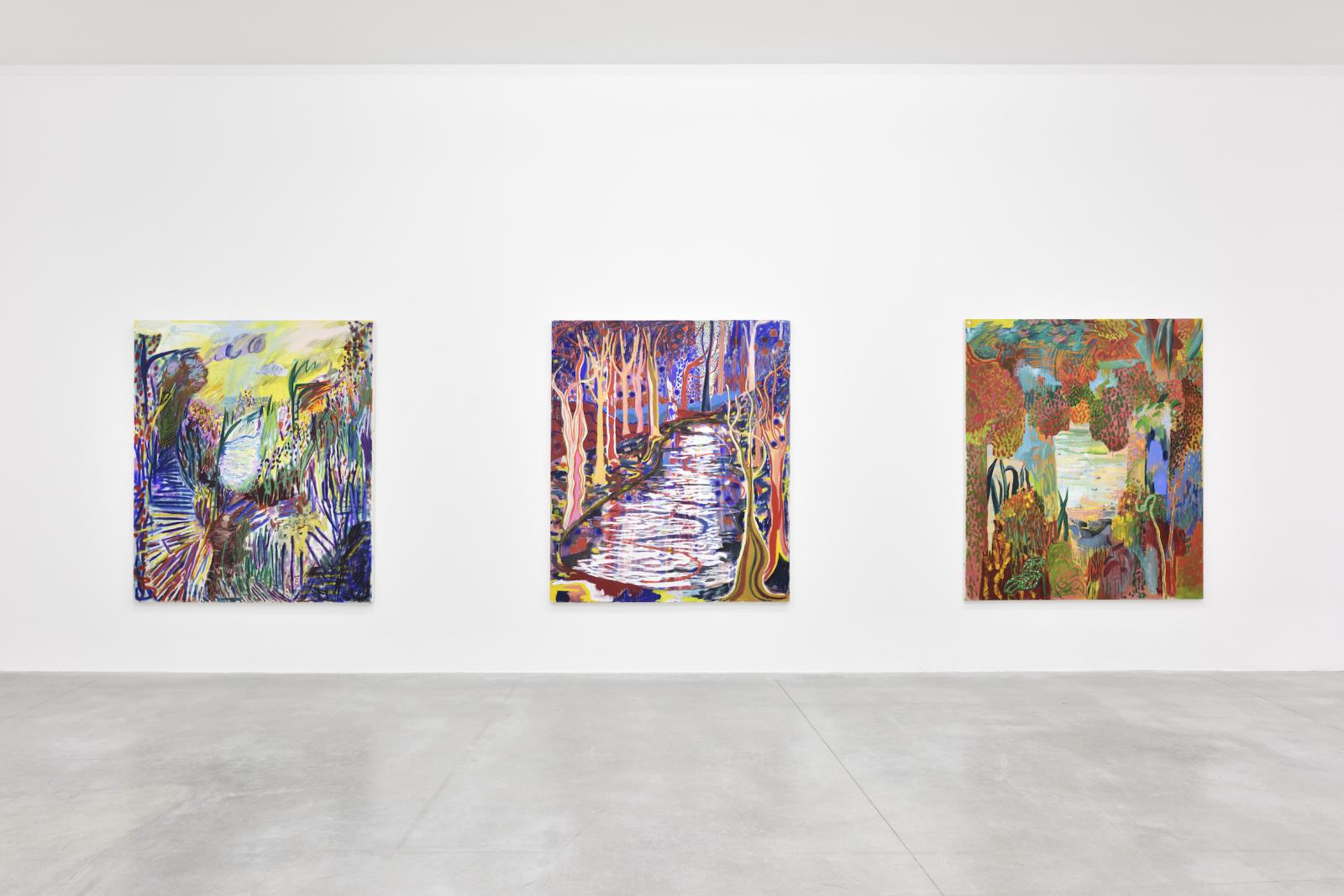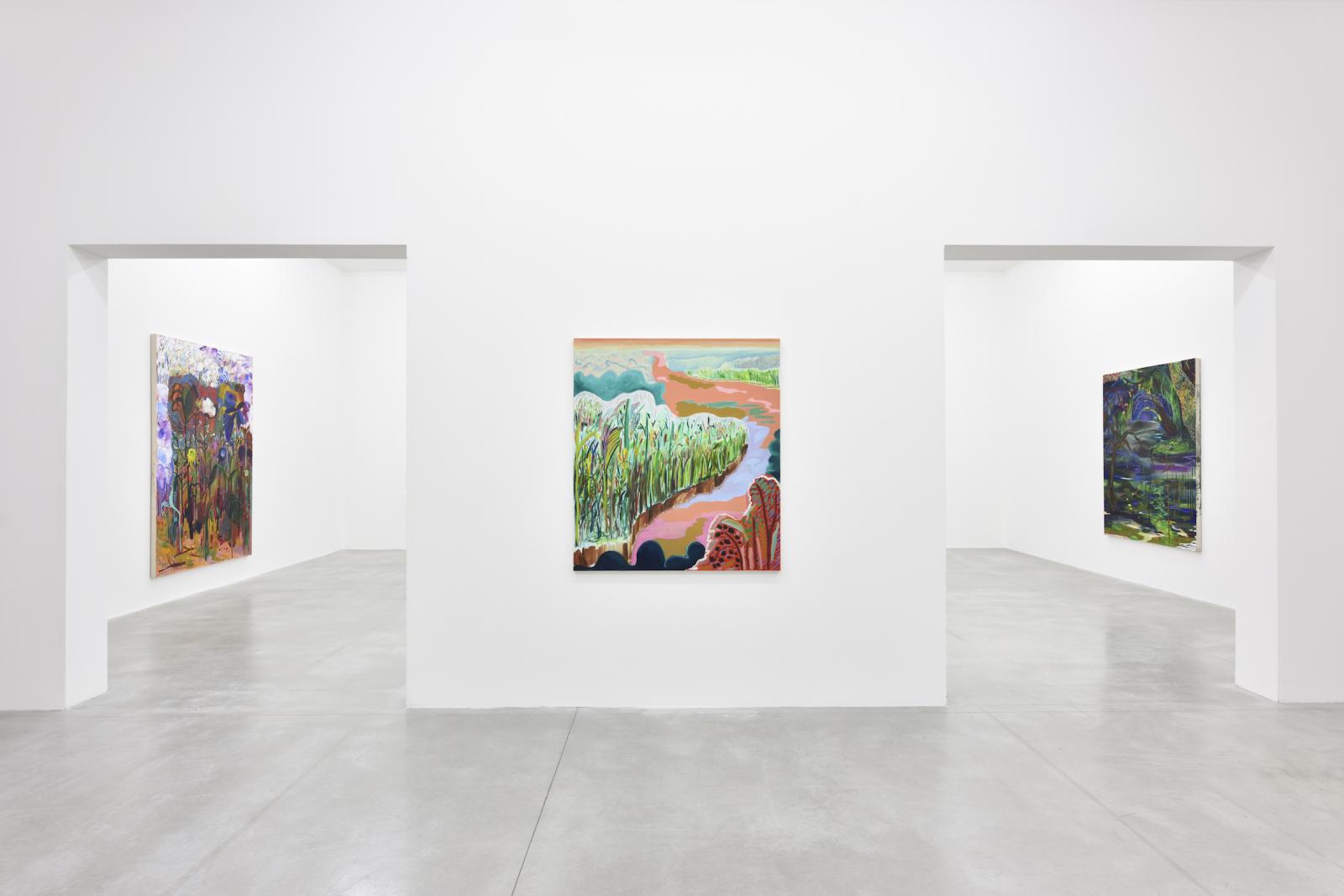 ---
Shara Hughes (1981, Atlanta)
---
Thank you: Galerie Eva Presenhuber, Zurich, New York; Galerie Pillar Corrias, Londres; Galerie Rachel Uffner, New York
---
"Painters today multiply at the speed of bacterial reproduction, with an epidemic virulence that leaves us awestruck and fearful. No one can escape the contamination and cases are often devastating. So-and-so who the night before went to sleep as a civil servant, lawyer, journalist or doorman wakes up a painter in the morrow." These lines are not mine (I have to clarify because I could as well be their author): this statement was published in 1892 by Octave Mirbeau in Le Figaro as he introduced a long commentary on the Salon du Champ de Mars––an annual salon created in 1890 by the Société Nationale des Beaux-Arts that we can regard as a distant ancestor of our current biennials. Indeed, painting today is similarly proliferating, and perhaps this is something we should rejoice about? Shara Hughes, a young New York painter, gives us ample reason to do so.
Shara Hughes was born in 1981 in Atlanta. She graduated from the Rhode Island School of Design in Providence, and has attended the Skowhegan School of Painting and Sculpture in Madison, Maine. Hughes lived in Denmark for a while before finally settling in Brooklyn. A highlight of her––for now––short career was her participation in the 2017 Whitney Biennial, where among the sixty or so artists presented about fifteen were painters, most of them women, incidentally. There, those who had not seen her Trips I've Never Been On exhibition the previous year at the Marlborough Gallery in New York were able to check out for themselves her indisputable talent and originality. From the outset, this is what those who know and like the history of painting will find in her large, extravagantly colorful landscapes: a serious erudition she unapologetically summons at will, facilitating if need be the invocation of Henri Matisse or David Hockney, stylistic inventions by Edvard Munch or Paul Cézanne, pictorial strategies from Philip Guston or Josh Smith, up until Van Gogh's so-specific touch. Hughes transforms this vast history of painting, which is customarily used as a pretext for a slightly snobbish but mostly lazy defeatism ("everything has already been painted") into a strength to pursue this history without renouncing its raison d'être: inventiveness. Above all, there is nothing else to be found in her paintings: no pontificating discourse about the state of the world, no demands for this or that, none of this tedious chatter spicing up those artworks we would not know how to look at anymore other than through what they narrate, for they are lacking all the qualities different from the ones shaped by the background noise of their narrative pretenses.
"I was making like, a lot of minimal paintings about dead animals, but ones used as furniture. So for example, bear skin rugs and heads on walls and stuff, which then I think I turned into some larger kind of weird trend," said Shara Hughes. She elaborated, "I first started doing interiors––it always felt like the best resolution to everything for me. Within an interior, you can make a landscape through a window or you can make another person's painting within the painting, or you can paint figures or not." Incidentally, the aim here is to create a painting that embraces all the possibilities of the medium, which expressly constitutes the very subject of this oeuvre. More recently she has set aside interiors to paint landscapes that call for a whole bunch of techniques at once, such as oil paint, spray paint, brushes and trowels, and only through trusting imagination, which is where these landscapes exclusively come from. They don't depict any real or distinctive place; moreover, Hughes starts on her blank canvases without any specific idea whatsoever. In short, it is the act of painting itself that builds and composes the picture, guided by the knowledge of what painting has been throughout its history, until the distinct moment when the picture will be created. Don't Hold Your Breath, the recent exhibition of some of these landscapes at the Eva Presenhuber gallery in Zürich last year, with its share of forests, hurricanes, backwoods, and windswept beaches offered a brilliant demonstration of this obvious potentiality to create paintings, and to create them in another novel and inventive way. It also made crystal clear how incidental the nature of the subject is (something we've known ever since Paul Cézanne painted apples or the Mont Sainte-Victoire): you can bet Shara Hughes has chosen landscapes because they are immediately recognizable and reassuring as a subject––in other words, not very important. Consequently reassured by having recognized the subject, freed from having to identify the depicted place since it is imaginary, moreover spared from any narrative chatter, the viewer can unreservedly surrender to the painting and fundamentally apprehend it in its pictorial essence.
Hughes demonstrates an exceptional talent for color, a talent that knows how to venture into all kind of excesses and allows for any bold move, systematically transporting us inside incredible, frenzied compositions.
––Eric Troncy (Translated from the French by Noëllie Roussel)