Alyne Harris,

Hans Kruckenhauser
Curated by Joe Bradley & Tobias Pils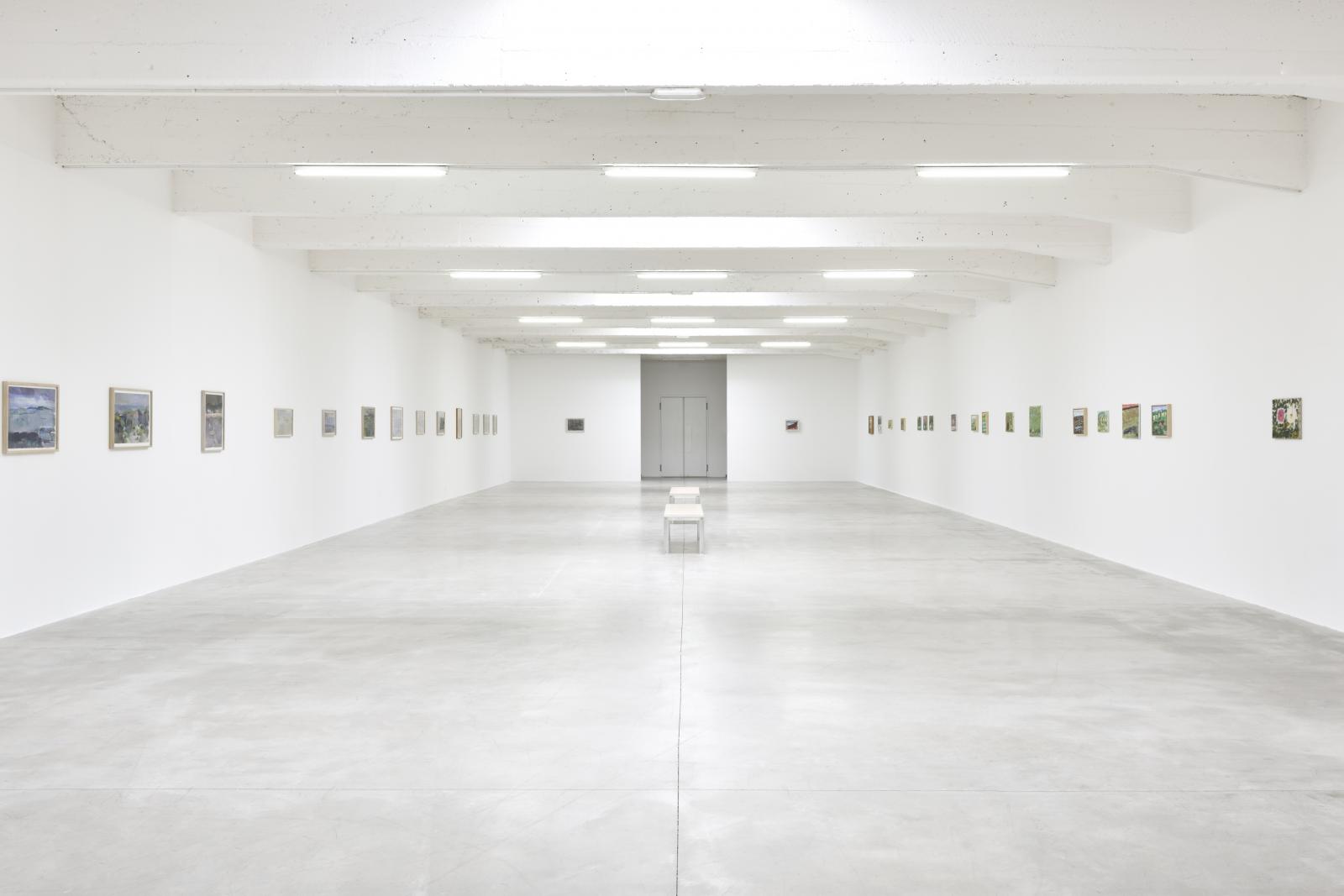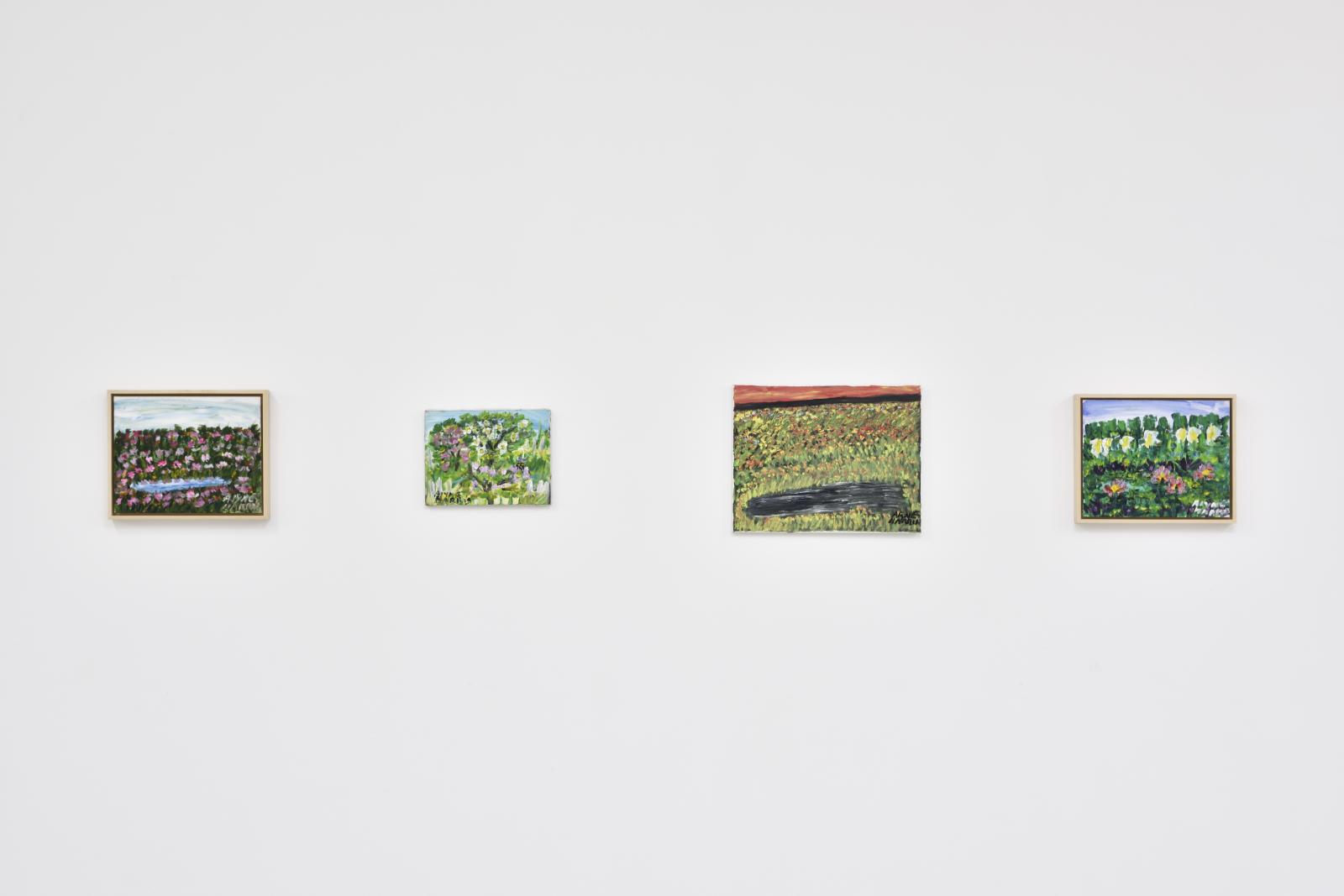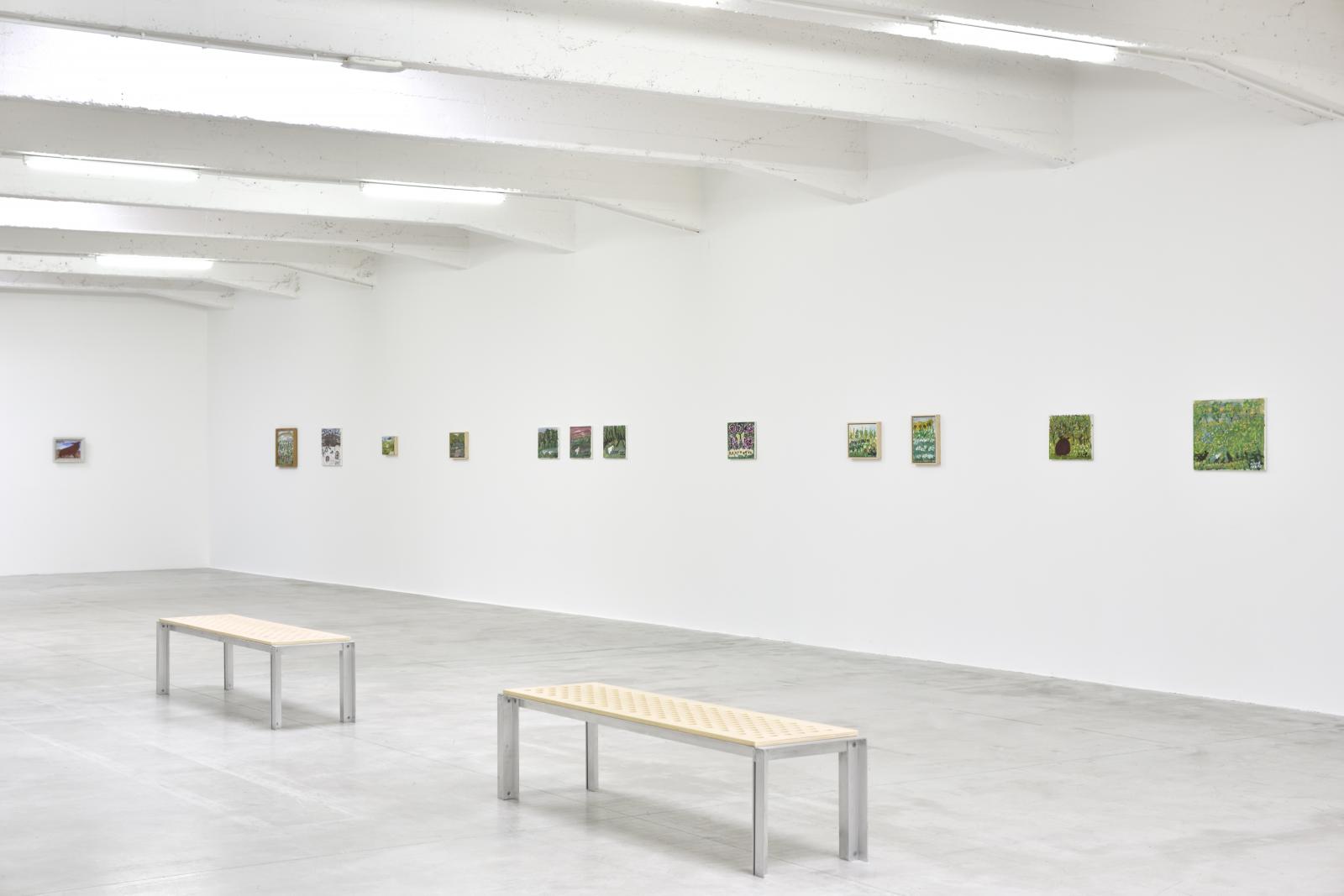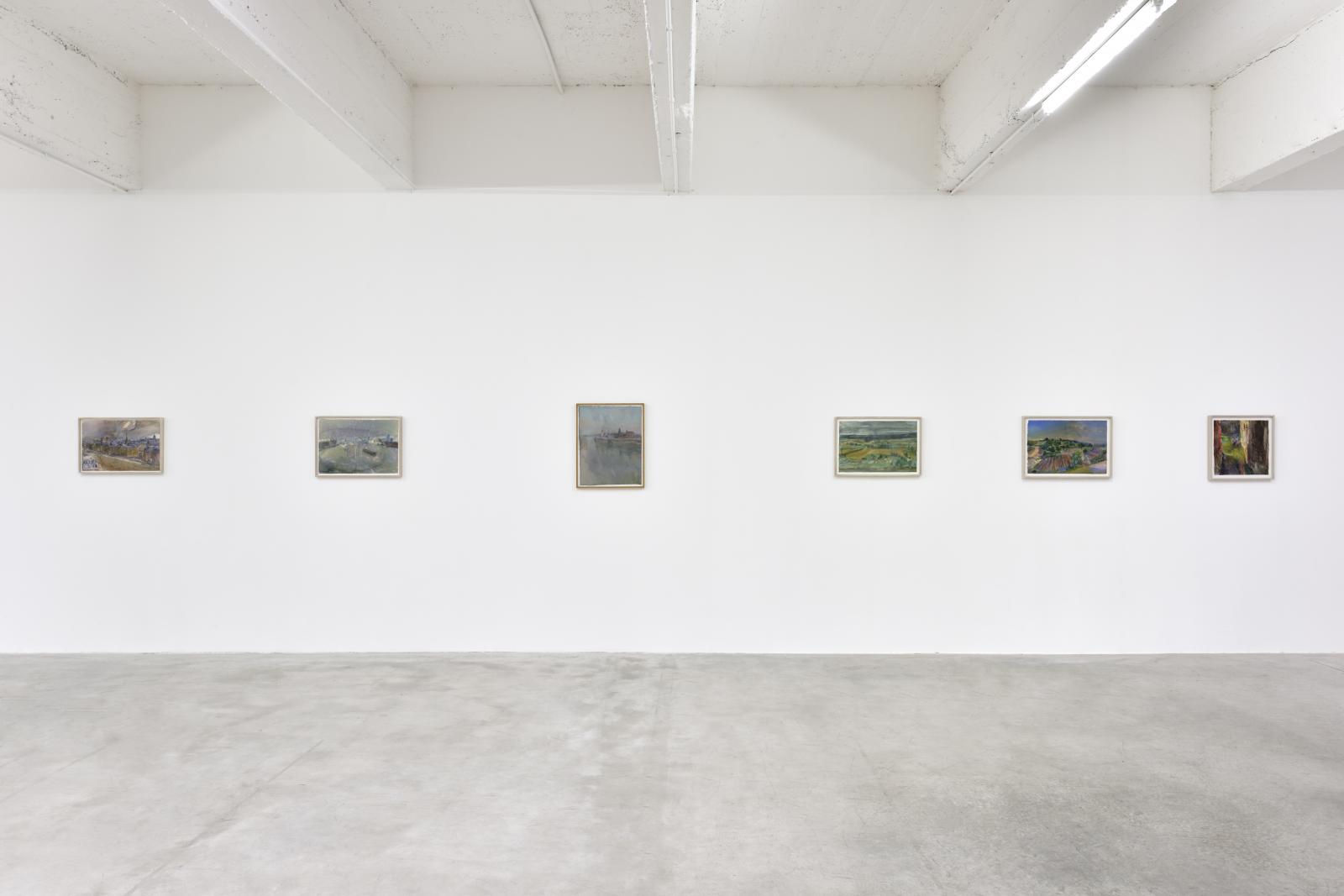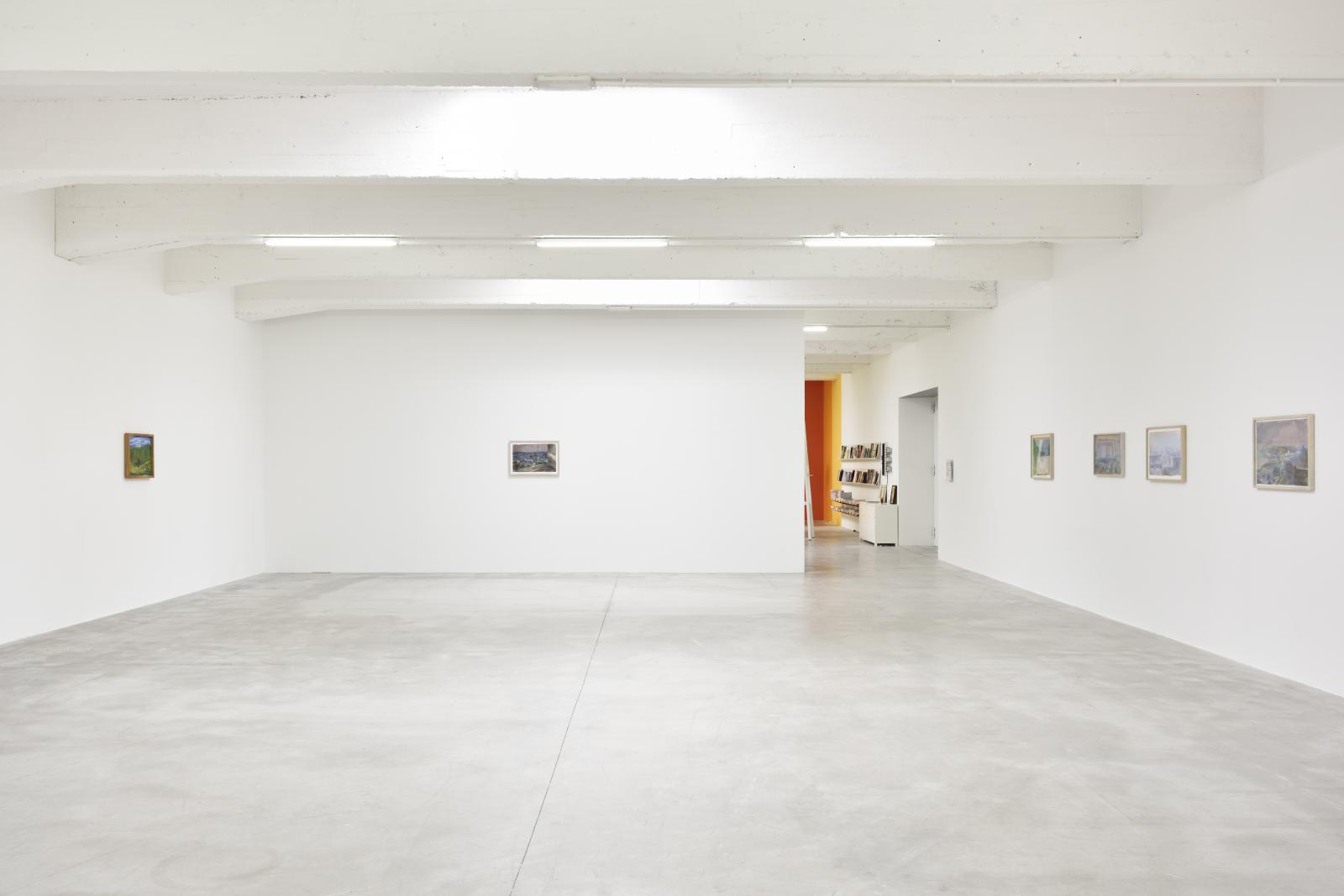 ---
Alyne Harris (1942, USA). Works and lives in Gainesville, Florida.
Hans Kruckenhauser (1940 – 2017, Austria).
---
Beginning on July 1, 2023, a brand-new project called "The Wing" will occupy the first floor of the Consortium Museum. This space is usually reserved for temporary exhibitions of the collection.
The Consortium Museum's directors have given this "wing" of the structure to two artists, Tobias Pils (b. 1971, Austria) and Joe Bradley (b. 1975, USA), who have strong ties to the art center and have previously exhibited there. The "Paysage" exhibition was the result of these two painters becoming curators. It pulls together pieces from their own collections by artists whose discreet careers have been characterized as "folkart," "outsider," and other vague terms.
Hans Kruckenhauser, an Austrian painter who lived from 1940 until 2017, is the subject of Tobias Pils's current project. While Joe Bradley has given prominence to the prosperous landscapes painted by Alyne Harris (1943, USA) from her rural home in Florida.
This initial installation of "The Wing" is a forerunner to a permanent space managed by these two artists that will soon be put in place at the Consortium Museum, bringing forth ties that have been created between a significant number of artists and the art center for over 45 years.
"Paysage"
Nothing else but being a landscape painter is what unites those two artists in this exhibition we both always wanted to see.
This show by two fairly unknown artists- one from the United States, one from Europe aligning in our heads at first and now for real. Like a dream.
Alyne Harris
The paintings of Alyne Harris (born 1942) are bursting with life. In her vivid imaginings of the meadows and wetlands around her home in rural central Florida, Harris captures with uncanny agility the light and heat of a midsummer afternoon. In these small canvases, we see Harris's brush dance across the stage, and in a flurry of strokes, summon a field of wildflowers buzzing with bumblebees, a bright red Cardinal resting on a water pump, a pair of Snowy Egrets at dusk, a lonely butterfly in flight. Harris's treatment of her subjects reveal a tenderness that is breathtaking. But make no mistake, these are powerful paintings. Each, one an ode to the wonders of nature, each one a joy to behold.
Hans Kruckenhauser (1940-2017)
was a special character, committed to freedom in every pore.
Rough shell, soft core.
He preferred working while travelling. No studio.
No civic obligations.
(His place of longing was definitely France).
After finding the right spot, the right bar, he unpacked his watercolors, brushes and paper and painted just what was there.
No inventions.
The right scale, the right temperature, a certain light.
Transforming by doing.
Maybe farewell pictures and souvenirs for himself to remember.
Though loving and being inspired by Morandi, Bonnard, Marquet, Kokoschka or Whistler he took a junction even before Cézanne.
It is brave not wanting to be modern.
Still hear him mumbling "Nothing gets lost in the universe".
— Joe Bradley & Tobias Pils